Well its a busy time for me at the moment .I have taken on a little too much with renovations and transplanting Maples by the hundreds .I took some time out for the love of a challenge .This was purchased a couple of years ago and required an excavator to load it into my utility .Now after taking air layers off it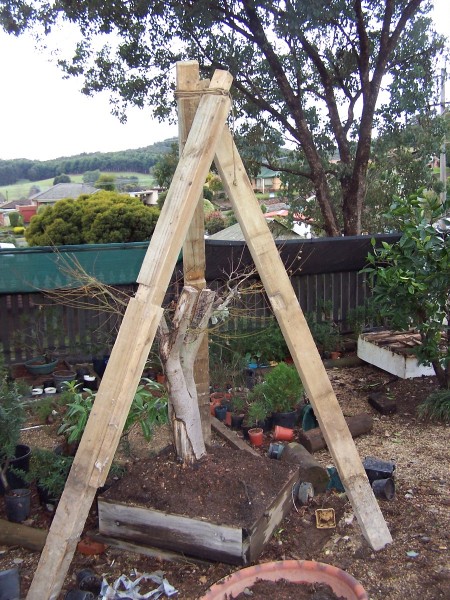 for 2 years it time to root prune and pre-style the remaining trunk. I have removed the top layer of timber from around the box to aid the release of the root mass.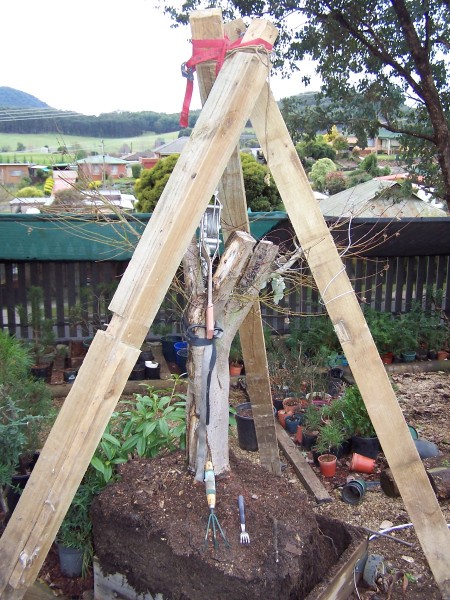 With such a heavy trunk i had to use a tripod and cable winch to lift the tree from the training box .Heavy duty motorbike tie downs were used to attach the winch to the tripod and tree trunk .The blue fork converted to a  root rake used for Bonsai wasn't up to the job ,  so the Wifes garden hand tools were used to remove the soil and substrate originally planted in .With the tree hoisted into the air i removed 95 % of the soil with the rake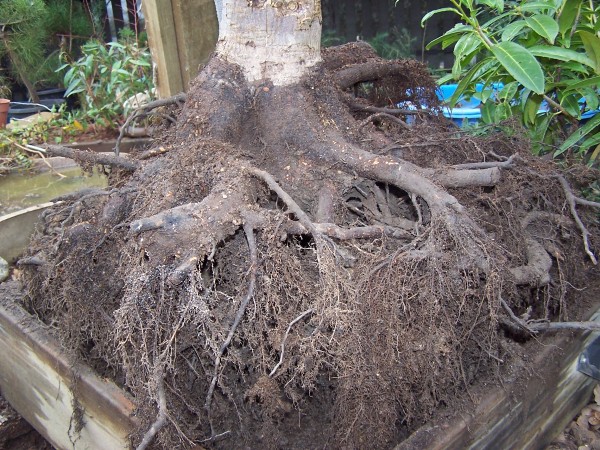 and then with a garden hose simply washed the remaining soil off leaving a clean root mass to sort and trim.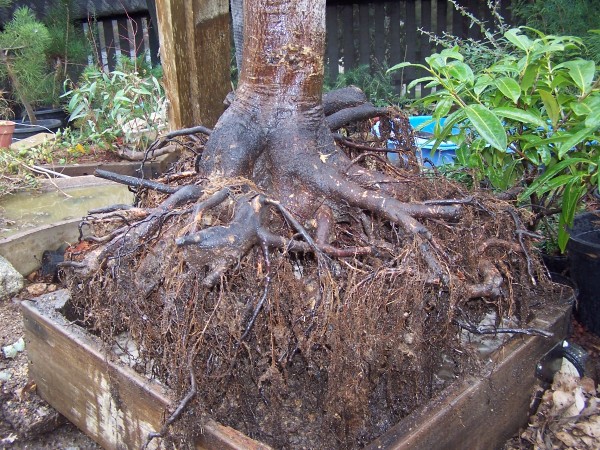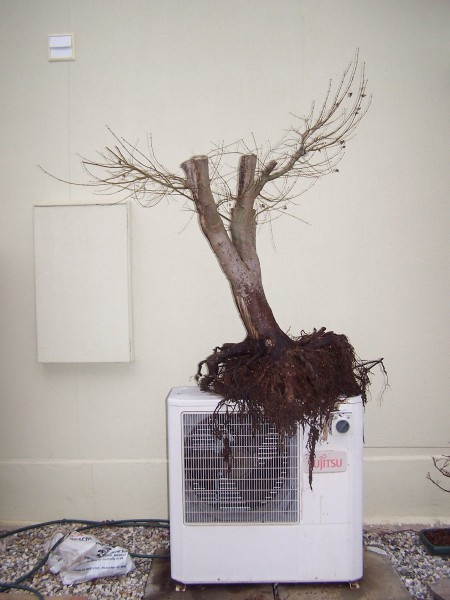 With the soil gone the trunk now weighs less than 30 kgms, considering it was approx'150 – 200 kgms collected that a big reduction over 2 years .Yes i can lift the beast and man handle it quite easy , the aircon unit is 900mmx900mm to give an idea of the size of the tree.From memory i think it was 2.4m high on collection .I would like to say a quick trim but it took quite a good effort to root prune and trim the stubs as i had no power equipment on hand so a Bonsai branch cutter and bow saw was used , the Sthil didn't get a look in .I removed the larger stub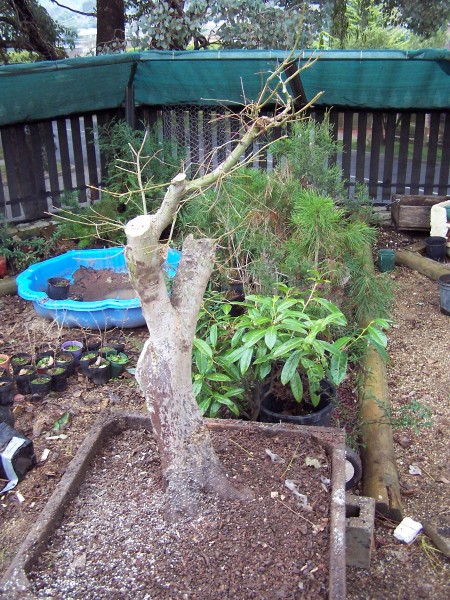 prior to potting up to give the best angle for planting . With the tree potted i began to remove the other stubs  I managed to find an angle grinder with a saw blade fitted ,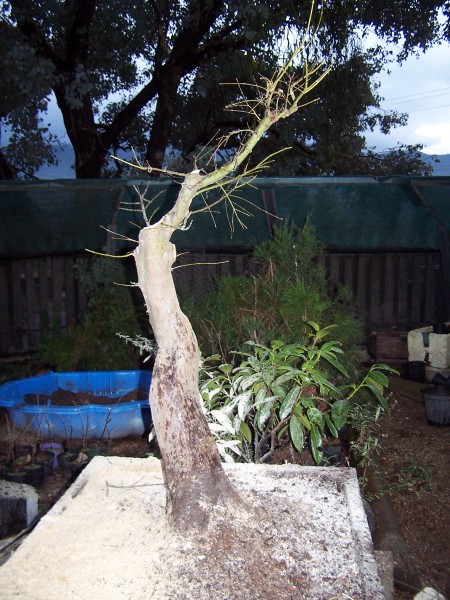 this was used for the initial carving . For now its got some very good movement and taper , unfortunately the rain is back so it will have to wait until i get some spare time to fine tune the monster. Finished size for now is 250 x 300mm base and 1200mm high , a  little more tilt approx' 10 degree's on the next repot and its done and dusted .Cheers and Happy Bonsai .Alpineart