This was to be a Phoenix Grafted Trident Maple , unfortunately it didn't work out the way i anticipated , none the less it will be reworked and allowed to grow on .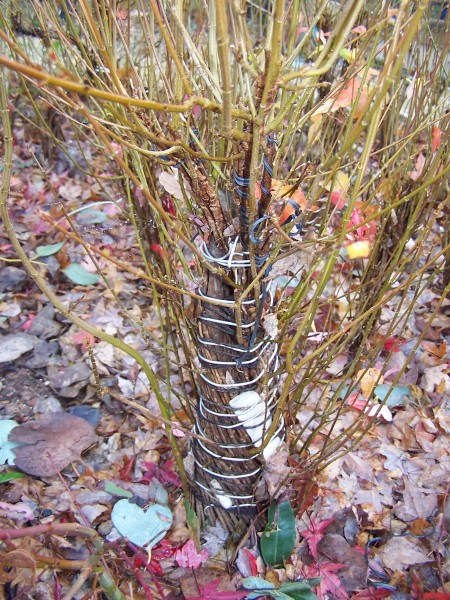 After it was removed from the ground a close look found numerous stater bugs and a Red Back Spider had made a home in the lower trunk .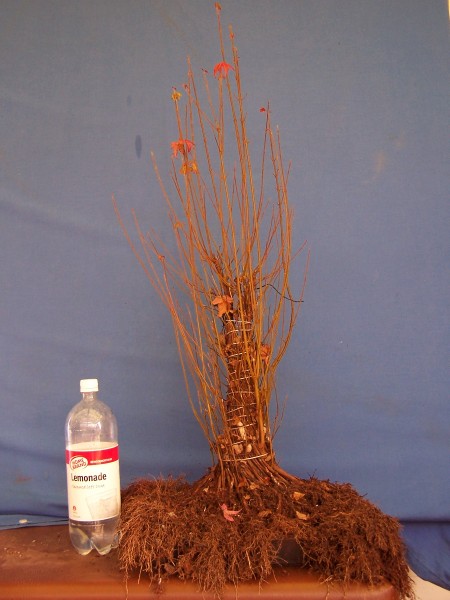 I decided to remove the stump and to add 30 extra whips to the whole lower trunk , some of which were used to cover the original holes left for a natural hollow section.Whilst it fused well the sisal string rotted due to the wet summer period , however the wired that was overlaid held it together .I did managed to split it in several places removing the stump but this was not in the plan . With the stump removed ,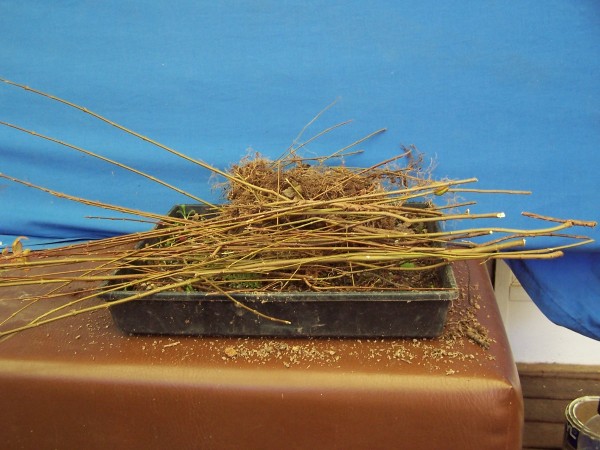 then a trim of the unwanted side shoots , the whips were added i basically stitched and threaded wire through the lower trunk to compress the base back  tighter together . I then wound  2 wires up the length of the trunk to secure the whole construction .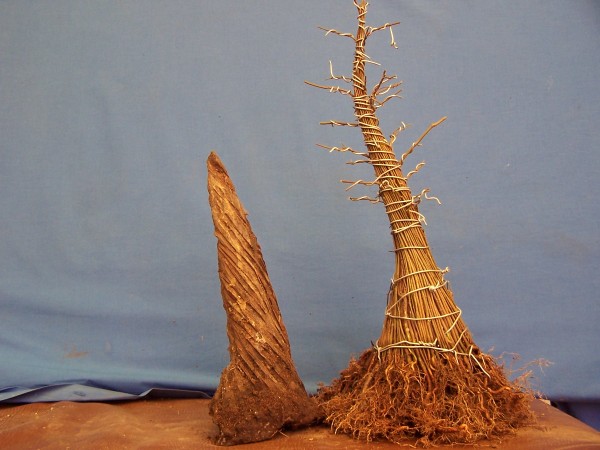 With some basic wires i have utilized some of the original side shoots to begin the branch structure , then re-potted it into a large plastic dish .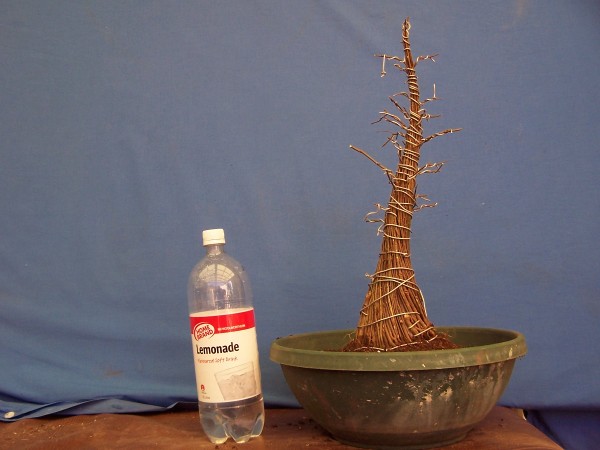 This will be easier to monitor than placing it back into the grow bed . At the end of the day i'm happy with the progress , however  this season i will try another method of fusing whips , now its into some serious trimming and training of the rest of the Maples .Cheers Alpineart