This was purchased in August 2010 as a pre -bonsai trainer,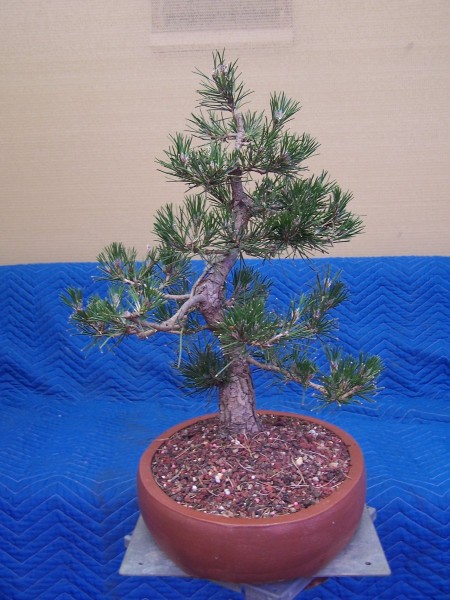 trimmed back hard and the unwanted branches removed, several sacrifice branches were purposefully left to pump the trunk and heal the scars from the removed branches  .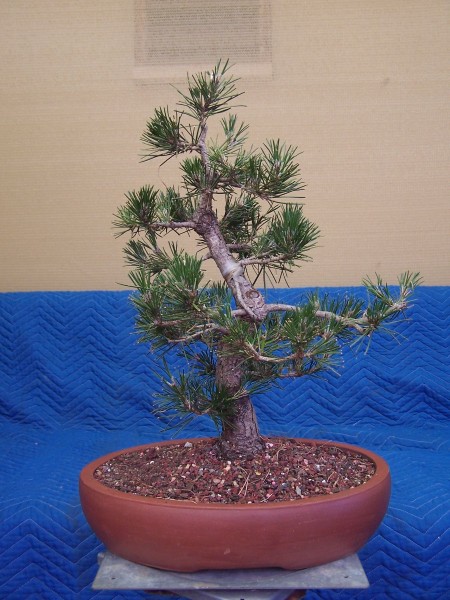 A single inarch grafted branched was positioned into the mid section void and and then the tree was grown on last season .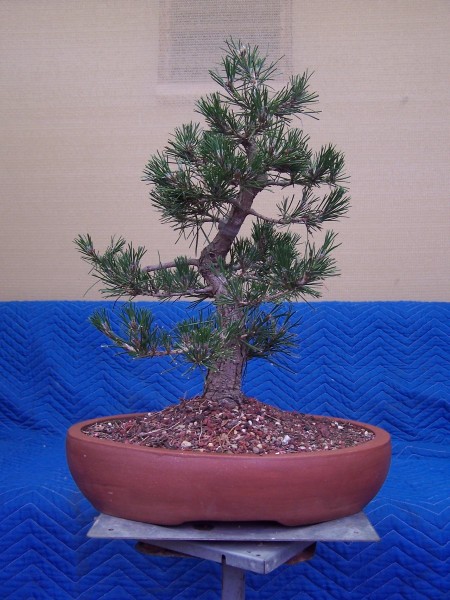 The home made bonsai mix is soft red scoria and aged composted pine bark sieved and washed . It can be reused indefinitely with the addition of more pine bark on periodic re-pots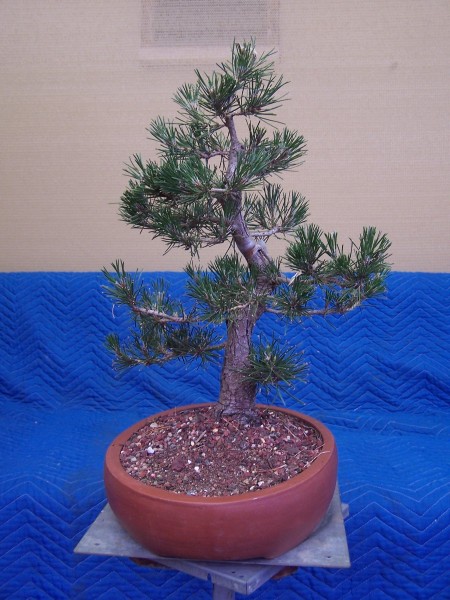 Due to a couple of accidents being laid up is no reason to sit idle.I decided to removed about 50 % of the needles and un-wanted shoots and rewire the branches into position .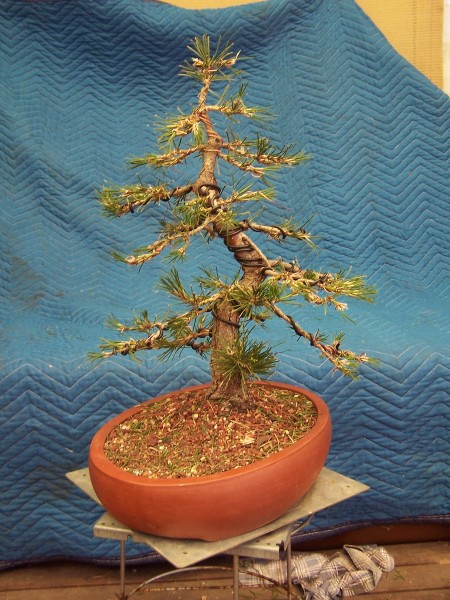 Due to the fact the roots were a little odd the front of the tree was never chosen until today as i didn't want to remove too much of the original roots and it fitted into the oval pot as was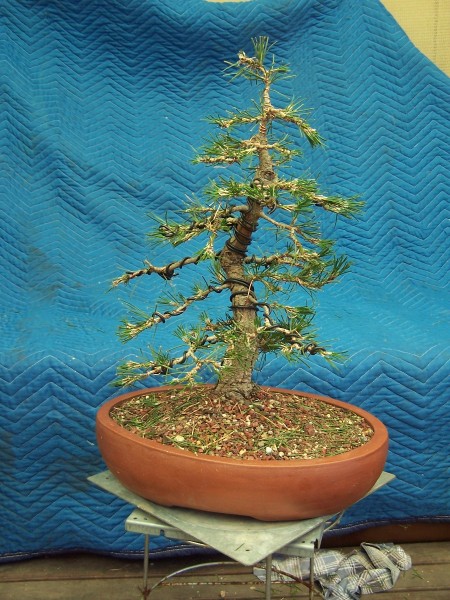 .All the branches including the sacrifice branches have been wired into position ,just in case i change my mind as to the new front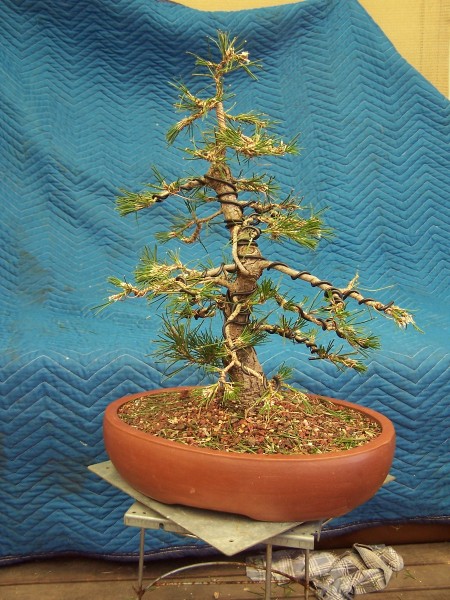 After careful consideration this will hope fully be the new front , utilising the movement of the trunk to it best .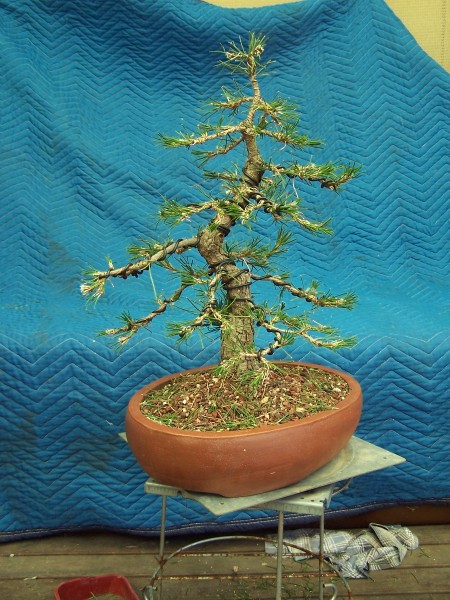 The roots have not been disturbed , the front  may alter slightly depending on the narebri .Now this will grow on for a couple of seasons with a re-pot and root prune on the cards . All in all i'm happy with the progression .
Cheers and Happy Bonsai .Alpineart