This Ivy was dug from a garden in Goulburn about 20 years ago and has been pot grown since then.
It has had a tough life here as it has been blown off its stand twice, but it lives in a much safer location now and is starting to take on an improved look.
It is very large for an Ivy and is probably more than 80 years old. Hope you enjoy.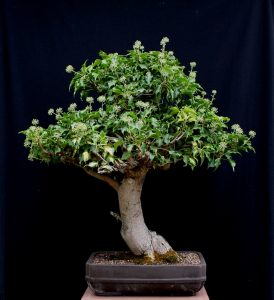 And just for fun, here is a close up of the flower!