Well its the best potential that I have dug and I do have a couple. This one was dug in August 2016 (late winter down under) and has spent two years in a plastic pot recovering and gaining strength.
It is very difficult to guess how old this is but it is the apparent age that is important, and it looks ancient. It has been through a few floods and a bush fire or two and these hazards of nature have given it great character. A few things that attracted me to this tree were:
the craggy old bark
the trunk is completely hollow
it has a reasonable nabari
the trunk is quite thick
there are a few new branches that are healthy
the "carving" done by Mother Nature looks terrific
there is little wood rot
with an hour or two of digging, it was free.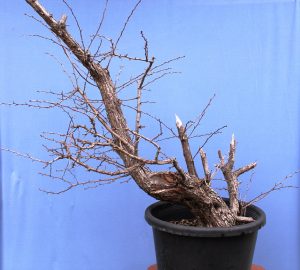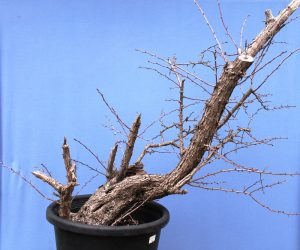 There is a great "front" in that material somewhere, its just a matter of me finding it.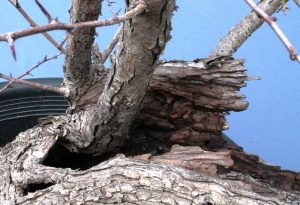 A trim and into a bonsai training pot this year and the fun will then begin. The root system was very well established so hopefully I will get to do some wiring in six months or so. The carving needed will be left until next year as I don't want to stress it too much.