After my morning workshop with Sandra Grlica I then had the opportunity to attend a workshop with Heike in the afternoon. Gee what a great day.
The tree I took for this workshop was an established Olive that I want to exhibit in the next few years and my plan was to ask Heike to assist with that process. This tree already has had some work done to it however it is time to set it for exhibition.
I didn't take many photos of this workshop as I was too busy, but here is a before photo.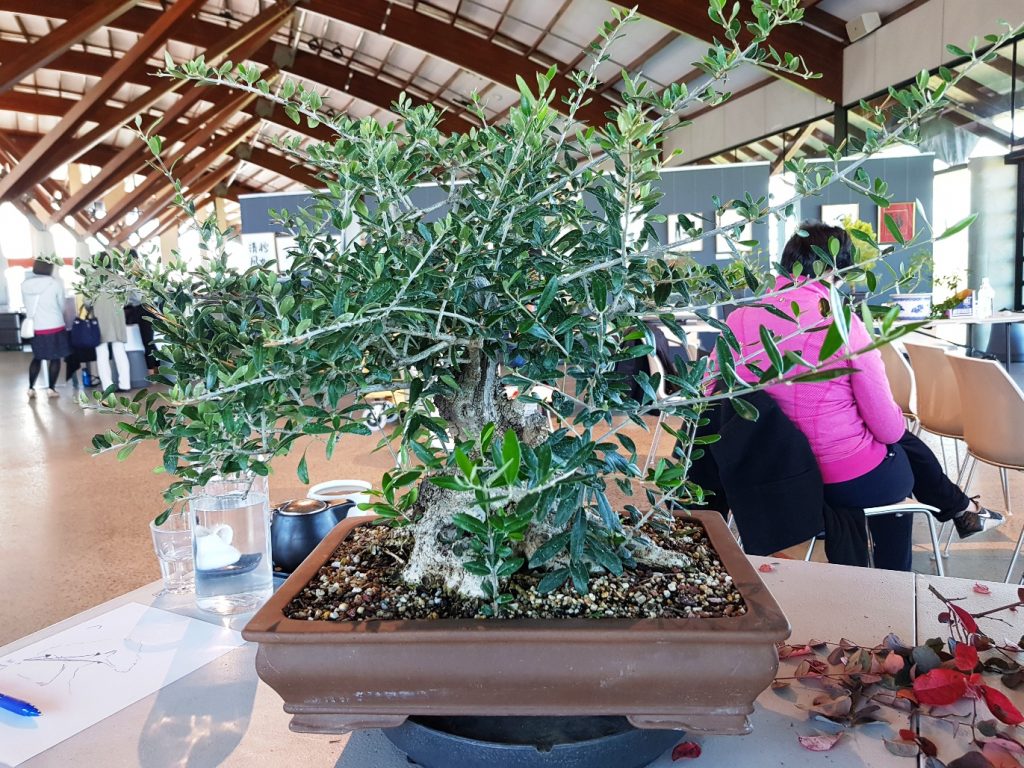 And here is the after photo with the workshop leader. I am really pleased with the result and now it is only up to me to trim correctly and to re-pot at the new angle to achieve the goal of exhibition in a year or two, then again maybe three.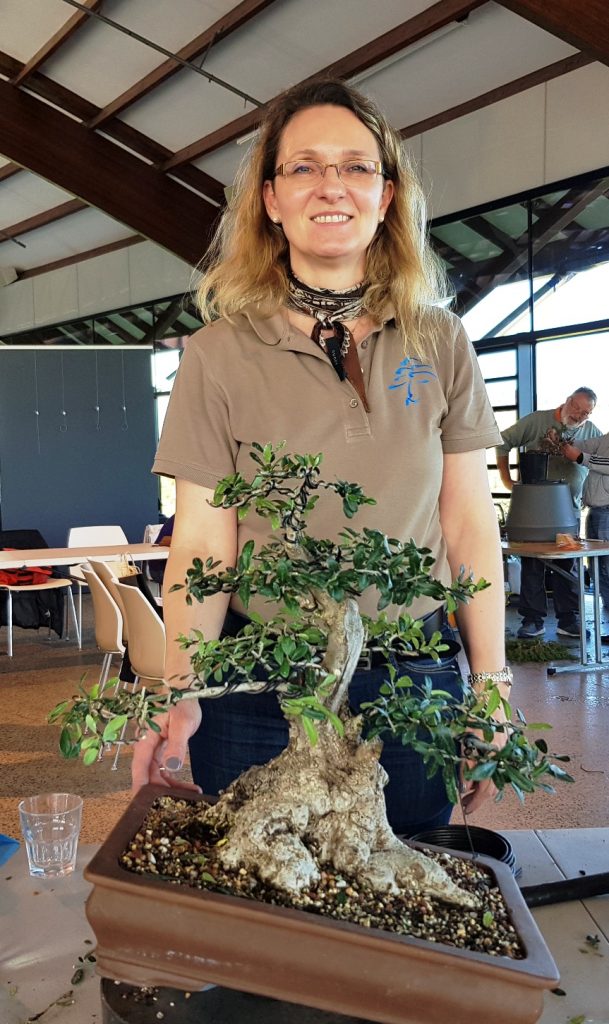 It wouldn't be complete without the owner and artist.