August 2018 I dug this plum and it has progressed very well since then. Plums are tough trees and I think they are a great subject for bonsai. They are deciduous which gives interest in the winter, they have spring flowers, summer fruit and autumn colour in their leaves, a true all rounder.
Since it was dug it has grown plenty of new branches, although they are thin they are in keeping with the "look" of this tree. It is tall and thin and the branches are long and thin.
Normally I wouldn't work on a tree within the first year after digging but this tree has shown exceptional strength so some wire to put the branches in better position was in order and this happened in July 2019.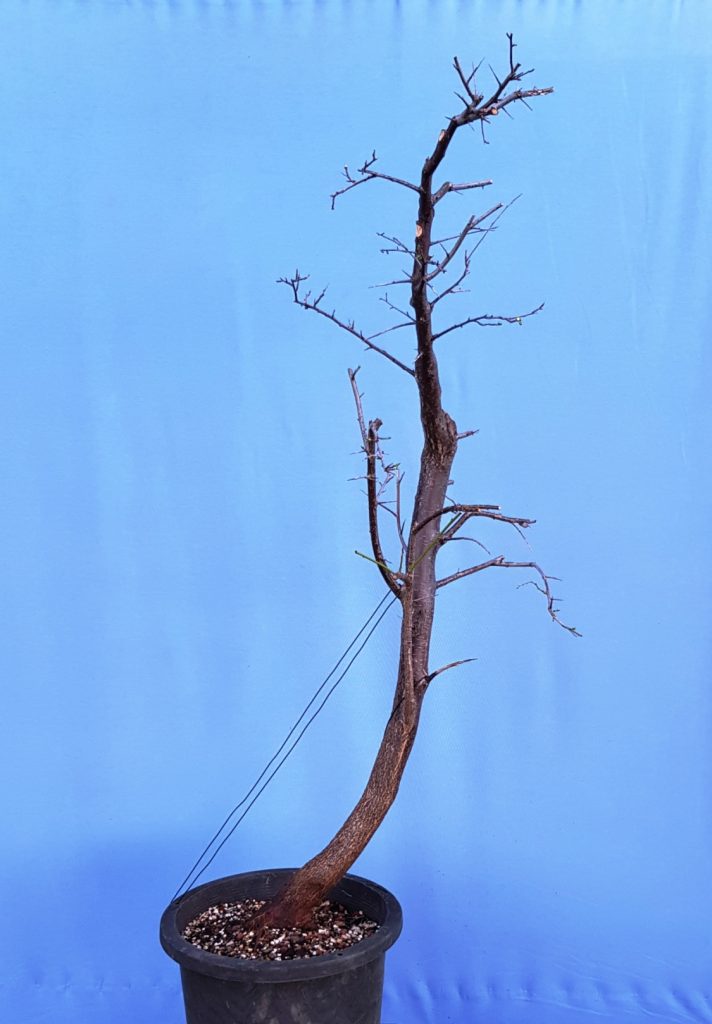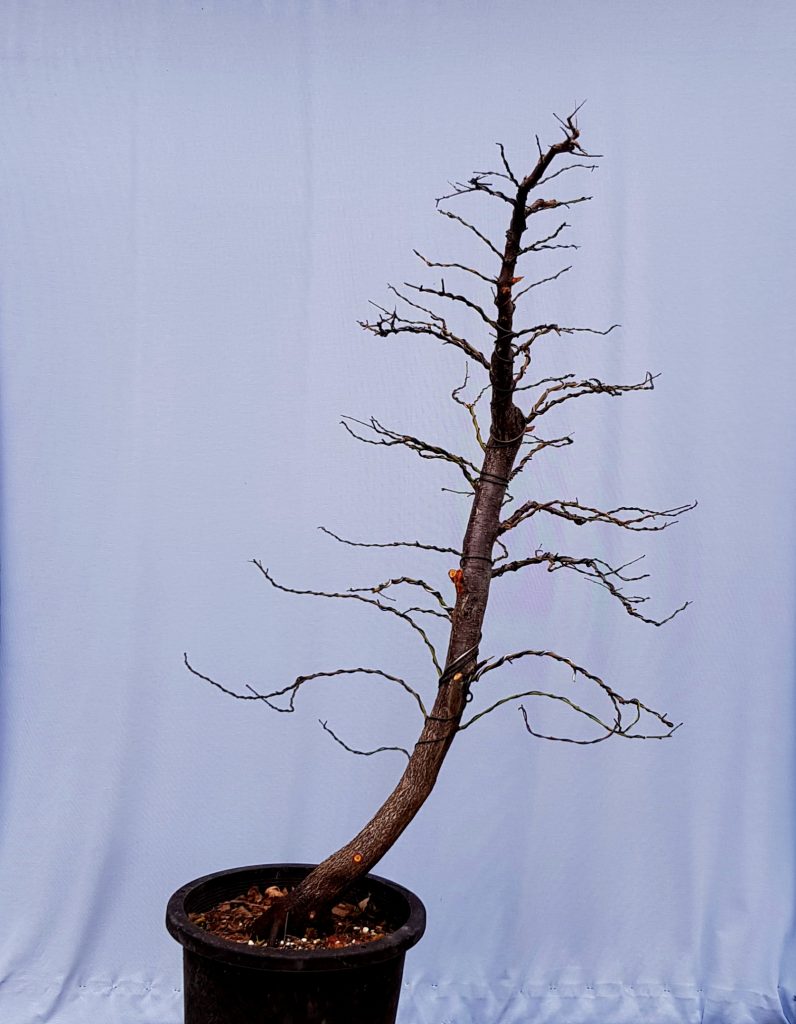 As I said plums are tough and this one has already flowered and so I am looking forward to continued development over the coming years. During next spring I plan to put this into a bonsai pot for the first time and I hope that it will be covered in flowers, and subsequently fruit for the coming year.