I have had this Olive for a few years now and I cant remember where it came from. Around the time I acquired it I swapped some English Elms for some olives, I bought one or two and I was given a couple from good friends, I should keep better records!
I have come to like olives for their year round greenness and their toughness, both good attributes for bonsai and this one also has an interesting trunk. It still needs some work to adjust the branches (give a few straight ones some movement) but all in all it is progressing well.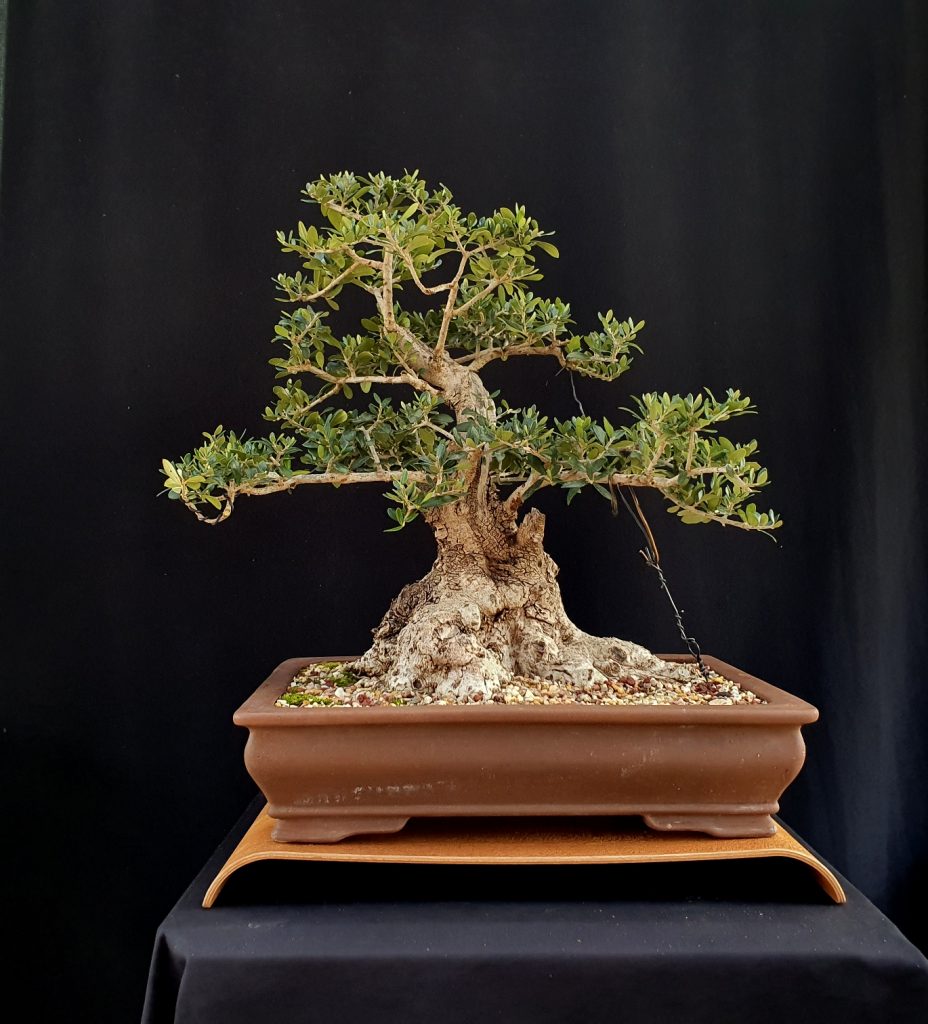 At the next repot it will have some small adjustments and maybe, just maybe it will get a new/different pot.