A few days ago I was being critical of the autumn colour of my bonsai. I need to take it all back and just be critical of the autumn colour of the elms, they have been poor but others have stepped up to the mark.
This year I potted a ginkgo for the first time (into a real bonsai pot) and the colour show has been very good. I admit that I haven't noticed the colour before and that is probably due to the fact that it was stuck up the back in a black plastic pot.
Now it takes its rightful place on my bench.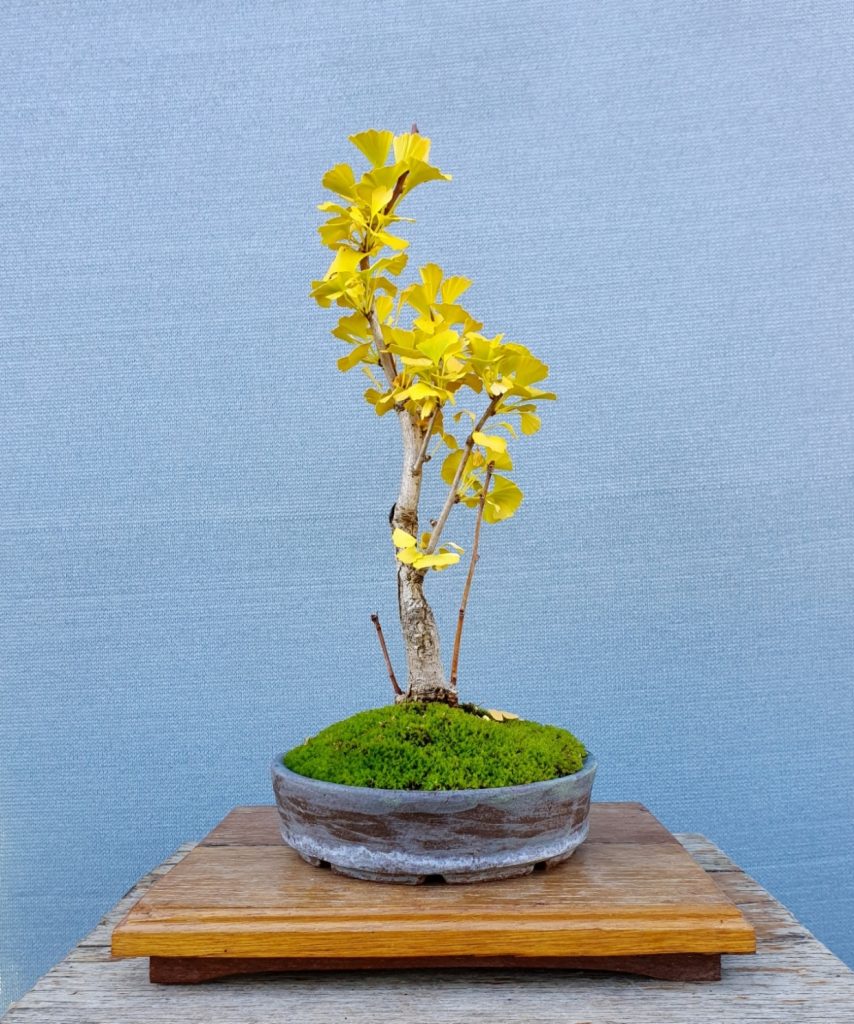 Small and delightful, hopefully I will be able to develop it over the coming years.
Also providing a nice display is a Japanese maple, not a bonsai but it could be in the coming years? Notice the cheeky little trident maple peeking out through the foliage.