This crab apple is a very large bonsai. I dug it in 2016 so that is four years out of the ground and it is finally ready for the styling process to start. It has had a few bits of work done to it but the branching and ramification work has not started properly yet.
That's not to say it doesn't have branches because it has, but the thickening and further development is in the very early stages.. Its history is simple, dug in 2016, chainsaw trimmed in 2017, preliminary carving done in 2018 and now it is time to put the wheels in motion.
Over the coming years I am hoping that the carved areas will be further defined, the branches will thicken and the ramification of the branches will develop.
In spring this tree starts with reddish leaves and beautiful flowers. As the season progress the leaves turn green and then yellow in the autumn. It flowers and fruits well so there is an expectation that it will look great in a few years as all the attributes are there.
I will let it grow "untrimmed" this year and there will be another post about it when it looks more mature.
For now, this is it.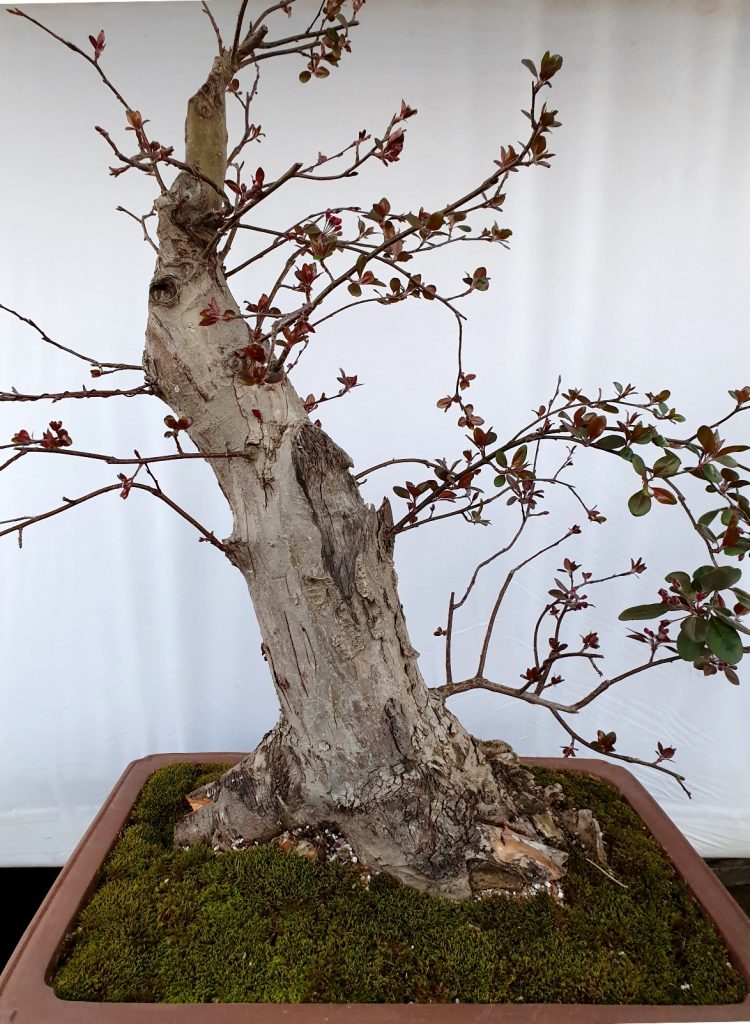 It is difficult to take a good photo of a really large bonsai because I can't lift it so these photos were taken "in situ" so please excuse the poor angles.