I bought this cedar quite a few years ago and to be honest I haven't been doing a good job with it. This season I decided I would clean out all the old needles and leave just the new shoots to see if that improves the tree overall. I also started a different fertilizing program with the same thought in mind – overall tree improvement. I am moving away from liquid fertilizer and started using organic fertilizer which I place into teabags and attach that to the surface of the bonsai. This should give a slow release of goodies to the plant over a period of about three months, however it will take a year or two before the results are known.
I didn't take enough photos of the process but here is a photo after the old needles were stripped off.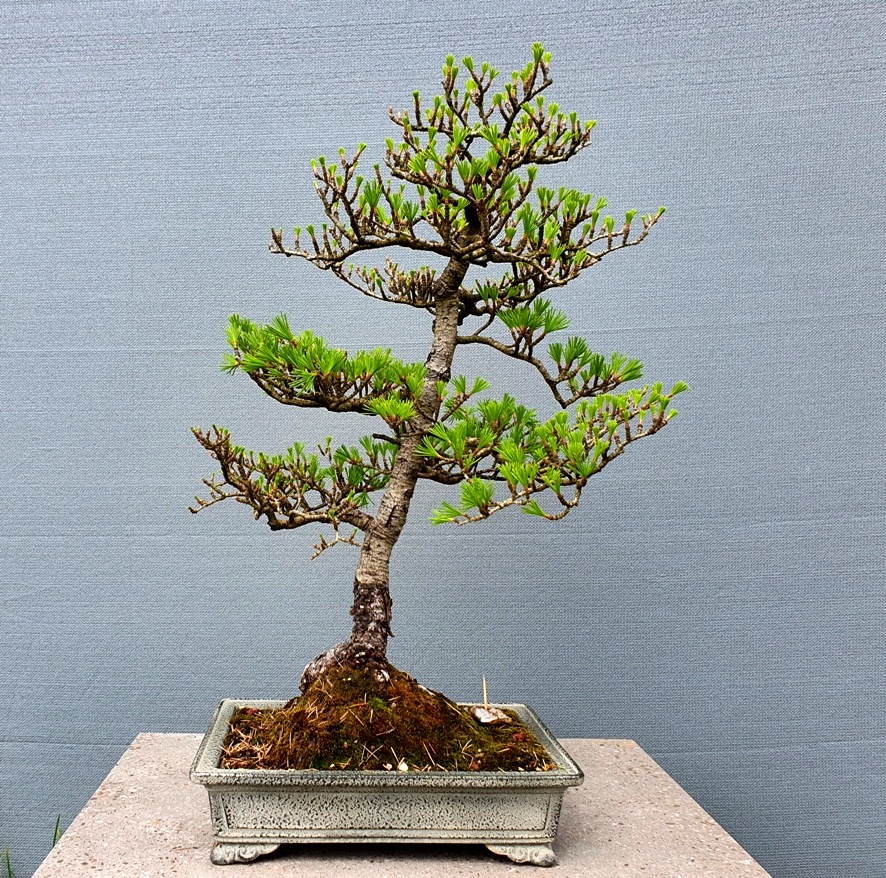 You can see one fertilizer bag in that photo and after the process it now has about six bags.
This is the after shot following a trim and wiring.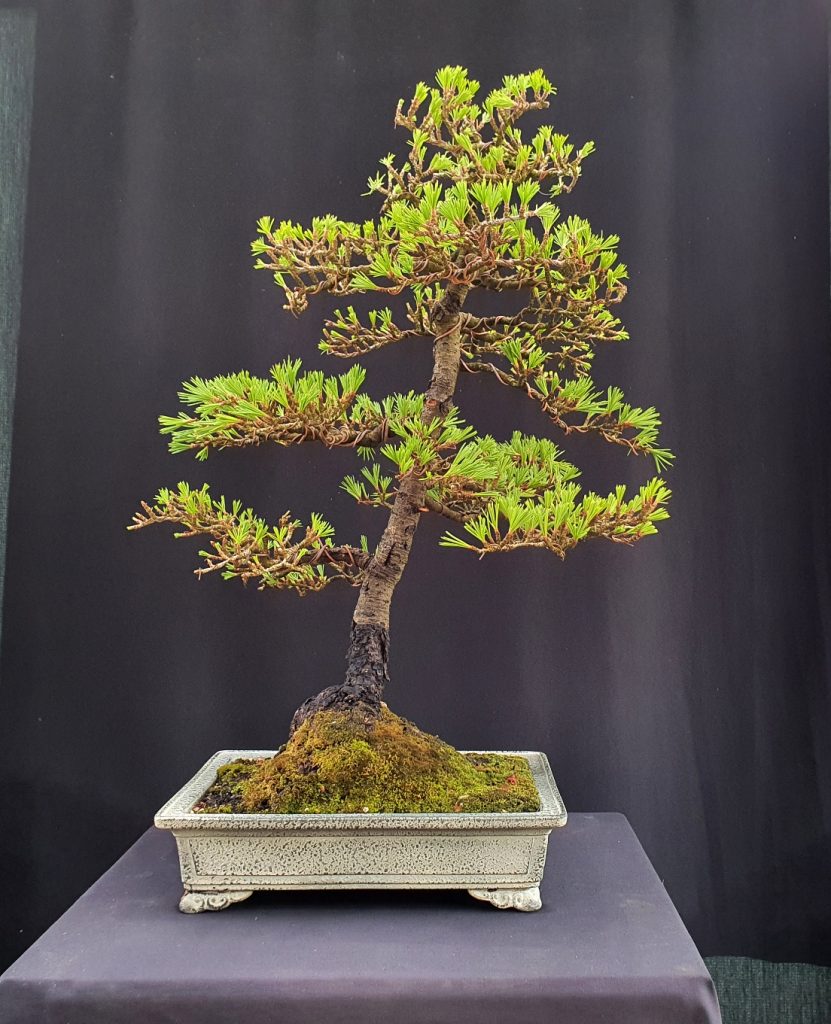 It does have the look of a larch from a distance now I think but I hope it will fill out and all those new buds will develop. More news on this on in a year or two.