I have not posted in a while so it is time to rectify that situation.
I am taking a late summer photo of a few of my trees and I will share them with you over the coming weeks. My plan was to take quite a few photos today but the rain has put a stop to that. However I did get a couple of shots of my large Ivy in flower and it is first off the rank.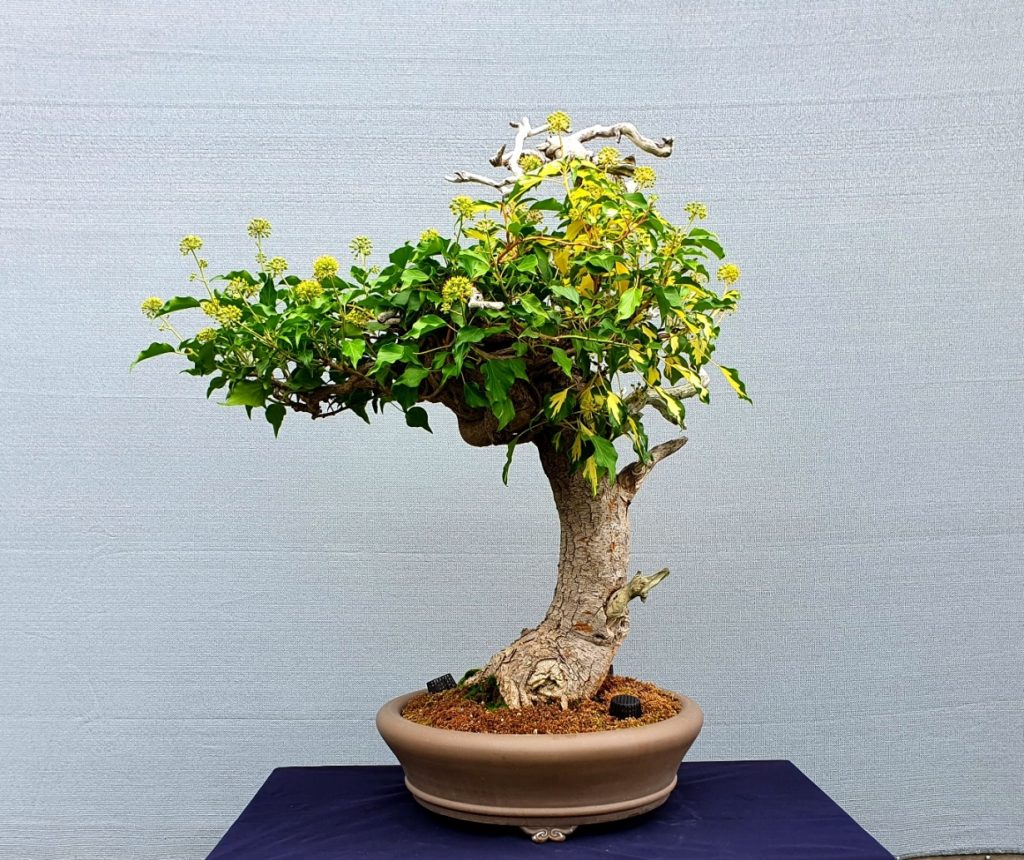 This tree has had many "fronts" over the years and this is the current favorite viewing position but that could change.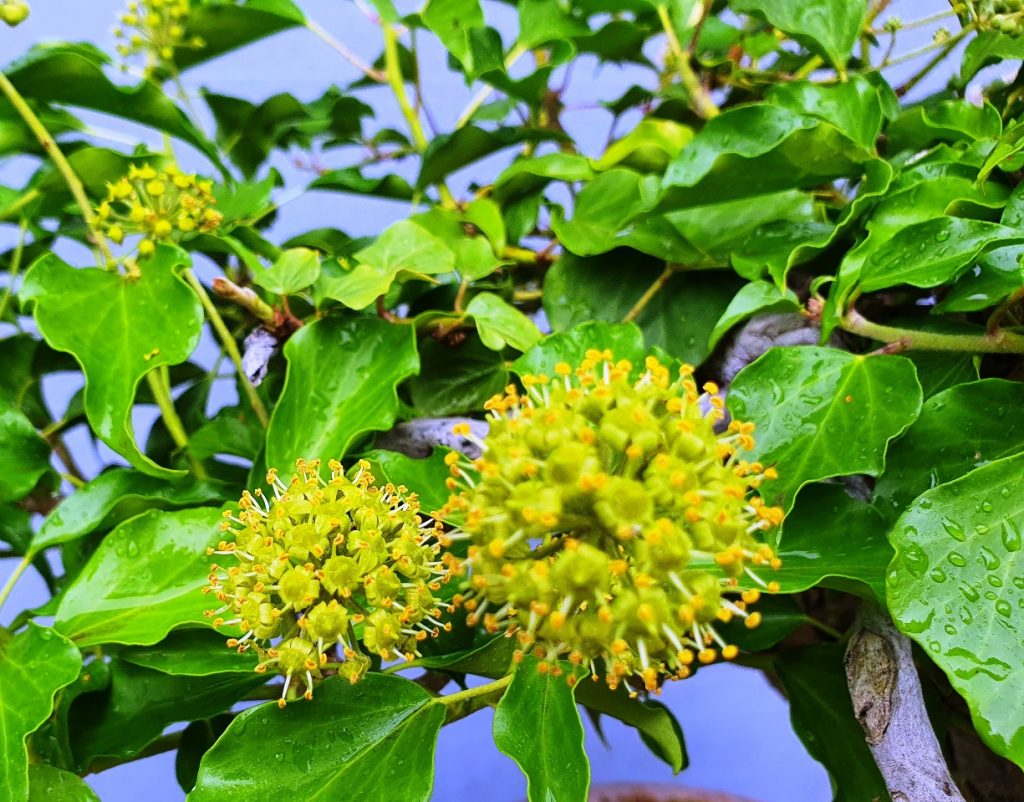 After flowering I will give it a good trim and set it for next season. I will not let it fruit this year as the tree needs its energy for foliage growth (and I don't want birds to eat the fruit and spread ivy into our bush land).