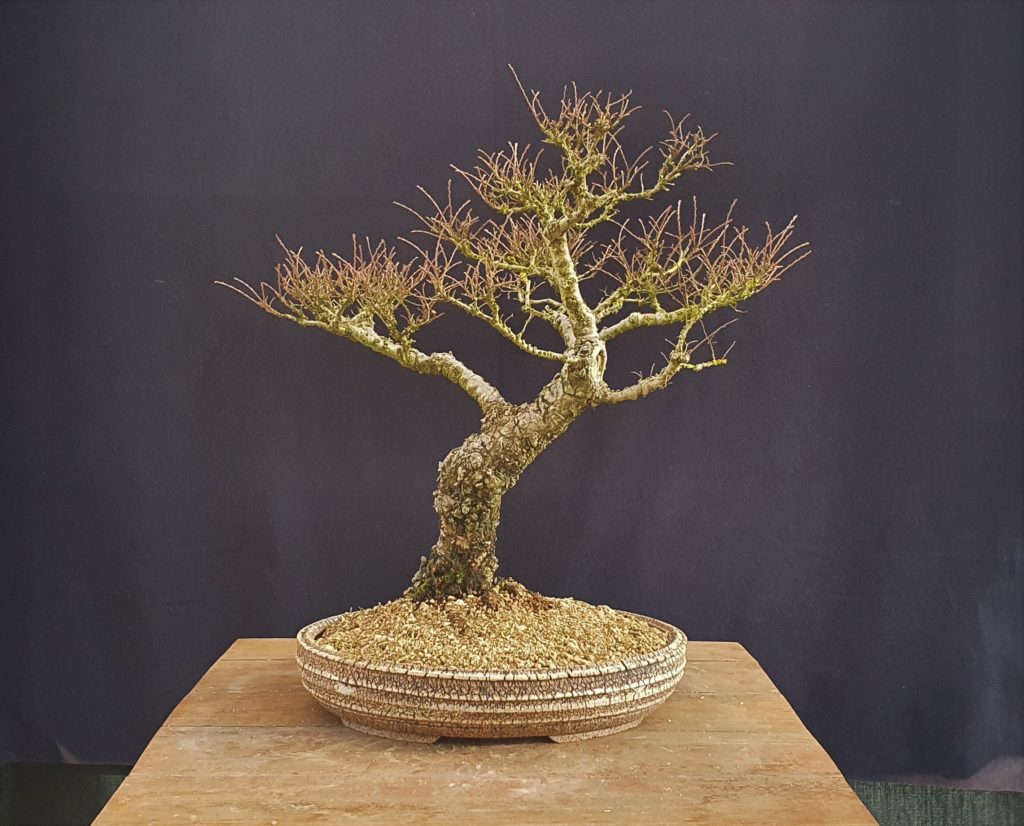 I have had this elm for about ten years and it has been slow to develop, very slow but I now feel it may be ready to exhibit in a couple of years. That is the plan anyway. It still has a few improvement to be made and those will happen over the next few years.
It is that time of the year to repot your deciduous bonsai and this one has just had that done. I repotted it back into the same pot as I think the exterior of the pot matches the rough bark of the tree..
Only about another 20 or 30 to be repotted now, but I have made a start.