On 2 February 2013 the National Bonsai & Penjing Collection of Australia opened its doors in its new location as part of the National Arboretum Canberra. The National Arboretum Canberra is on a 250 hectare site at the western end of Lake Burley Griffin, and is part of Griffin's vision for a continental arboretum in this scenic area of the national capital.
A devistating bushfire distroyed the old pine forrest of the area in 2003 and this area has now been transformed through the implemattation of the "100 Forrest, 100 Gardens" concept, of which the National Bonsai & Penjing Collection is an intergral part.
I didn't manage to get to the opening, but I did arrive first thing on day two, and these photos are my memory of a fabulous day.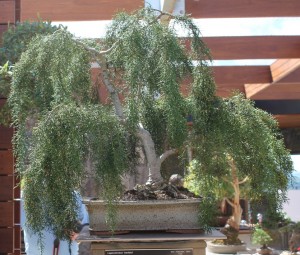 Huon Pine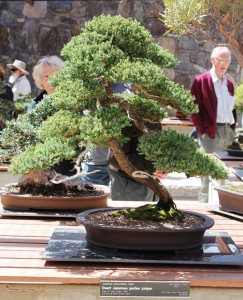 These are just a selection of the fabulous Bonsai and Penjing that are on display. I recommend a visit to all people interested in this fine art.