This tree was dug from my garden as it was not needed, and a good solution is for it to become a bonsai, or in this case a Penjing,
Lots more development to go but it is on its way but this simple little tree has my heart.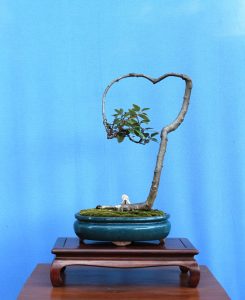 The start of the trunk that looks straight is not really straight, it curves front to back but it is difficult to see in two dimensional photos. I will probably give it some movement before the next photo shoot.