I dug this plum in 2011 and I still don't know what variety it is as it is yet to fruit. The number of flowers has increased over recent years but there are still very few. It would be helpful if there were an abundance of flowers and then fruit, but I wait in hope.
It has a very wild structure which I like as it reflects its origins.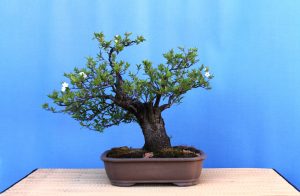 A look at the flower and the leaves.