I recently joined the Victorian Native Bonsai Club and this was following the AABC convention conducted by the club that featured only Australian native plants as bonsai and to say the least I was hooked. I have had an interest for some time but this exhibition really excited me in what can be done. To celebrate my acceptance into the club I thought I should post a few of my Australian natives just in case other members have a look at this blog. Hopefully I will post one every week for a while (it won't take too long to get through all of them as I don't have a great number).
This Callistemon pityoides was purchased as tube stock some years ago and has always been pot grown. It grows well in the conditions here and has flowered for the past few years. It is currently in a Pat Kennedy pot that is a bit too big for it but at the next repot a further reduction in pot size will occur.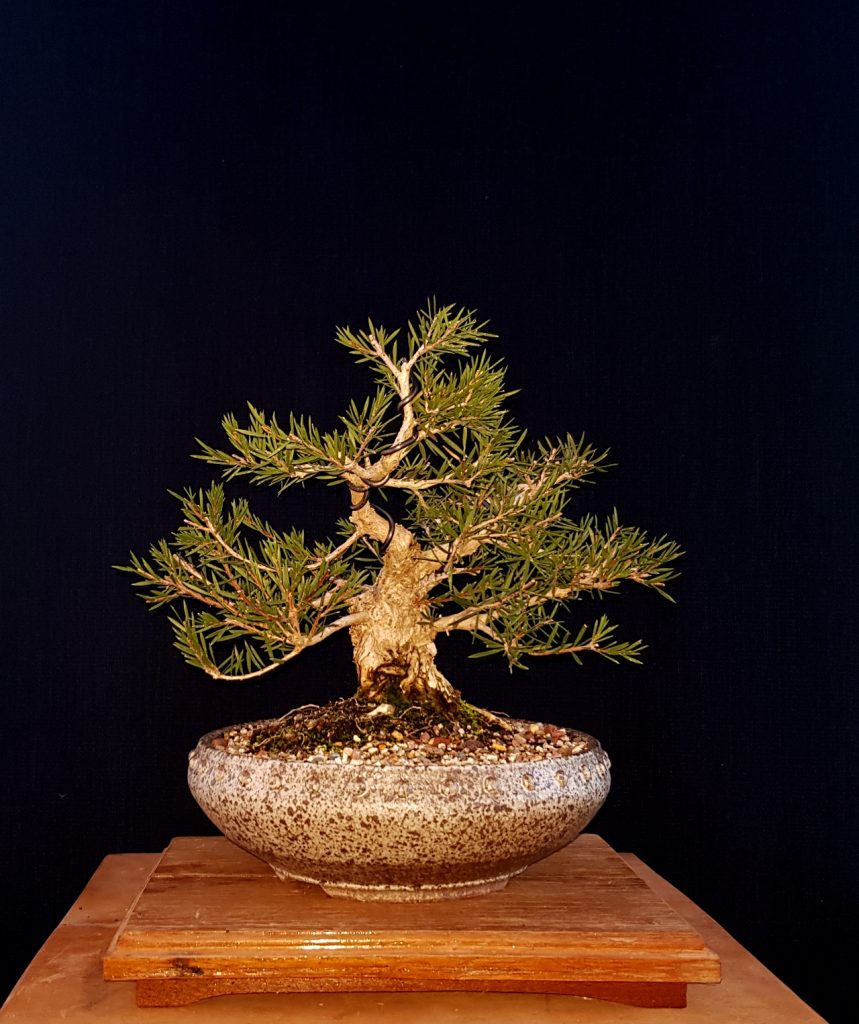 This photo was taken at night with a flash and that accounts for "different" coloring.