I was hopeful that this year the Autumn colour would be good but alas I have been disappointed. When I think back we have had a most difficult summer with drought and record heat coupled with string winds and then the bush fires so I am probably expecting too much. Living in hope and expectation is still OK isn't it?
Anyway here is a small English Elm that I am very fond of. It was dug many years ago and has been a great grower over the time and some years it has bright yellow leaves in Autumn that all appear at the same time. This year some leaves turn yellow/orange then quickly turn brown and drop off while others are still green.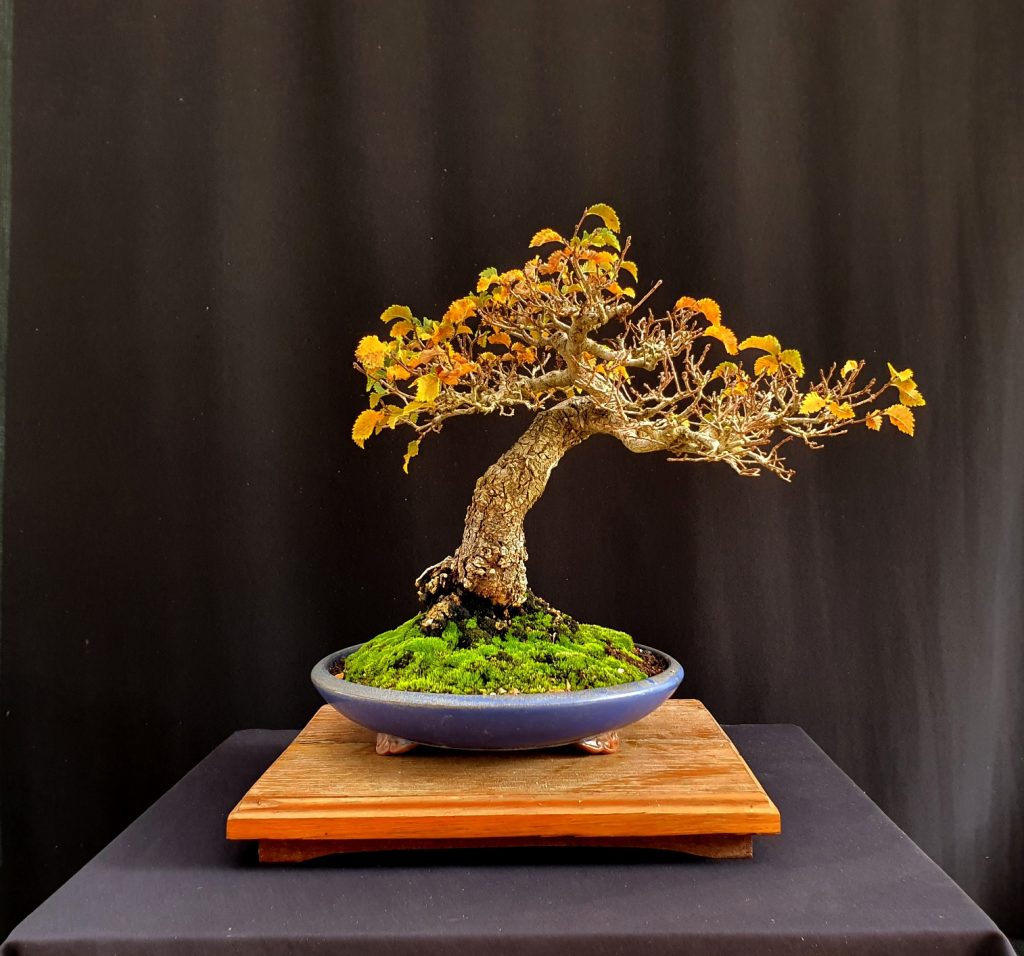 One of the features I like is the aged bark on this tree. This tree has been subject to a couple of critiques recently and some thought it should stay in the same style as it is but there were a few who thought it would be improved by tilting it to right to emphasis the strong right branch. From time to time I set it up to see how it would look but as yet I am just not convinced. Time will tell.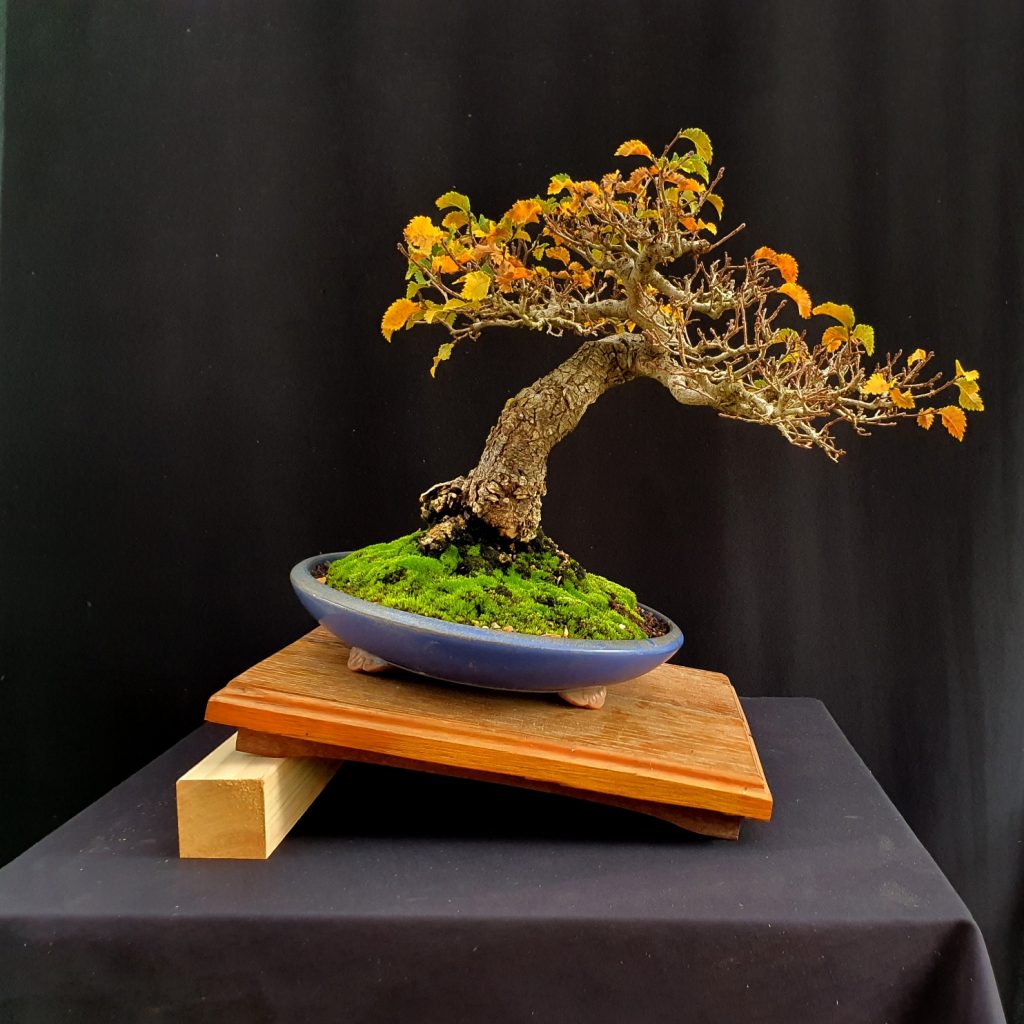 The tree has fairly reasonable ramification now and should be seen in winter when I think it is at its best. If I remember I will post another photo of it in its winter glory. It currently sits in an old Japanese pot and hasn't been repotted for about five years. Maybe this year it will get some new substrata to live in?