I was recently discussing the Autumn colour (or lack of it) this season and thought it appropriate to show another English Elm that I have had for a long time as a comparison.
This tree was dug from a cattle yard and had sustained considerable damage from cattle, particularly being trod on which caused some significant scaring on the main body of the trunk. On that dig some thought it was ugly but I considered it a feature and that's how it became part of my collection.
The leaves on this tree turned very quickly and is now "naked" and from memory it is a bit earlier than normal. The ramification on this is coming along quite nicely and again I think it looks better in winter, or autumn as it is now.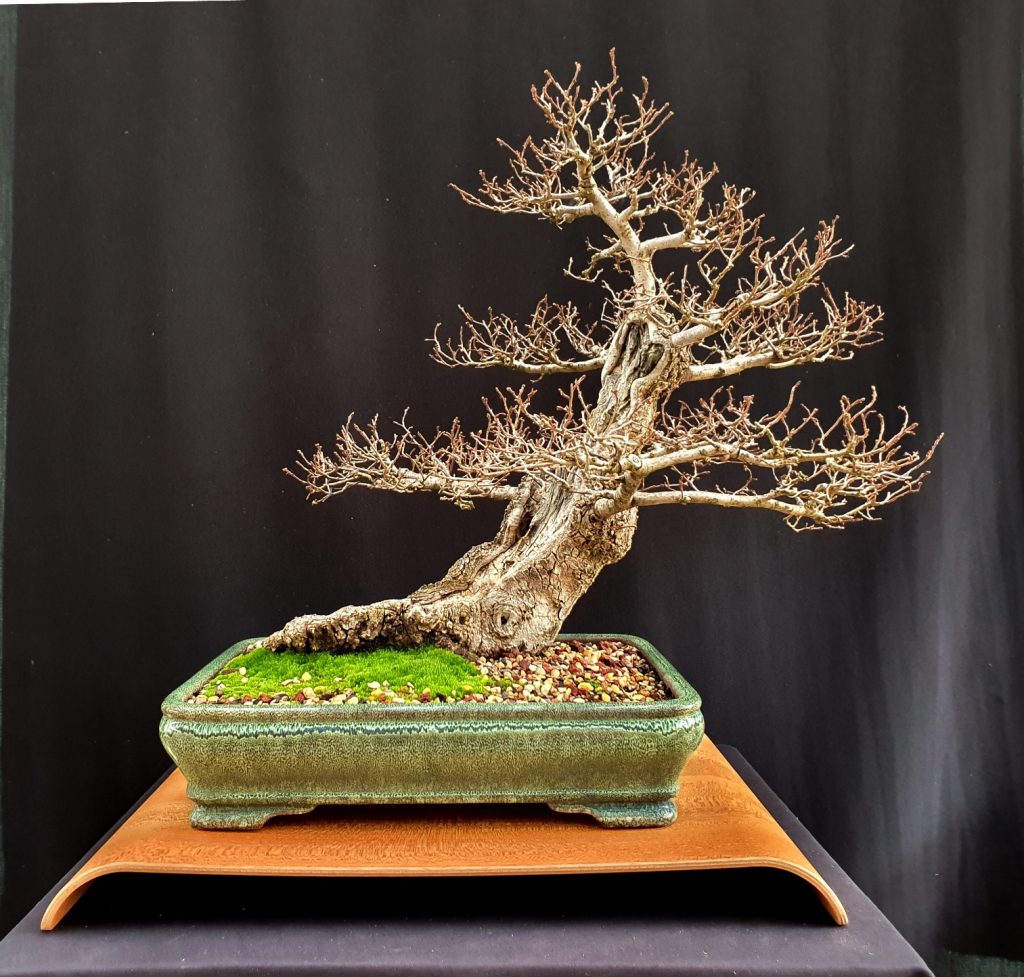 Just for fun a closeup of the cattle induced scare on the trunk.