This plant is sometimes call Deodar Cedar and some time it is called Himalayan Cedar but in any case it is Cedrus Deodara. Used for bonsai sometimes but is less favored than its cousin the Atlantic Cedar because of its longer needles, but none the less it is a good tree for larger bonsai in my opinion.
I have had this tree for many years and it has gone through many changes but it just keeps on going. This month it was time for a trim and perhaps some more wire. First is a before shot and it looks hairy and unkempt.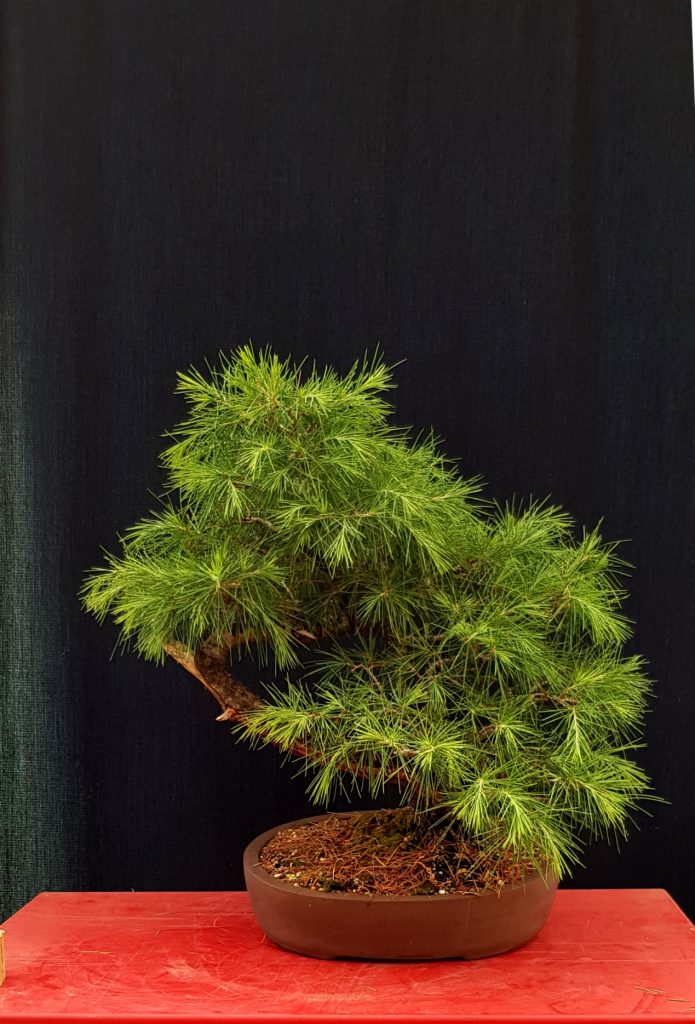 And now for the post trim photo.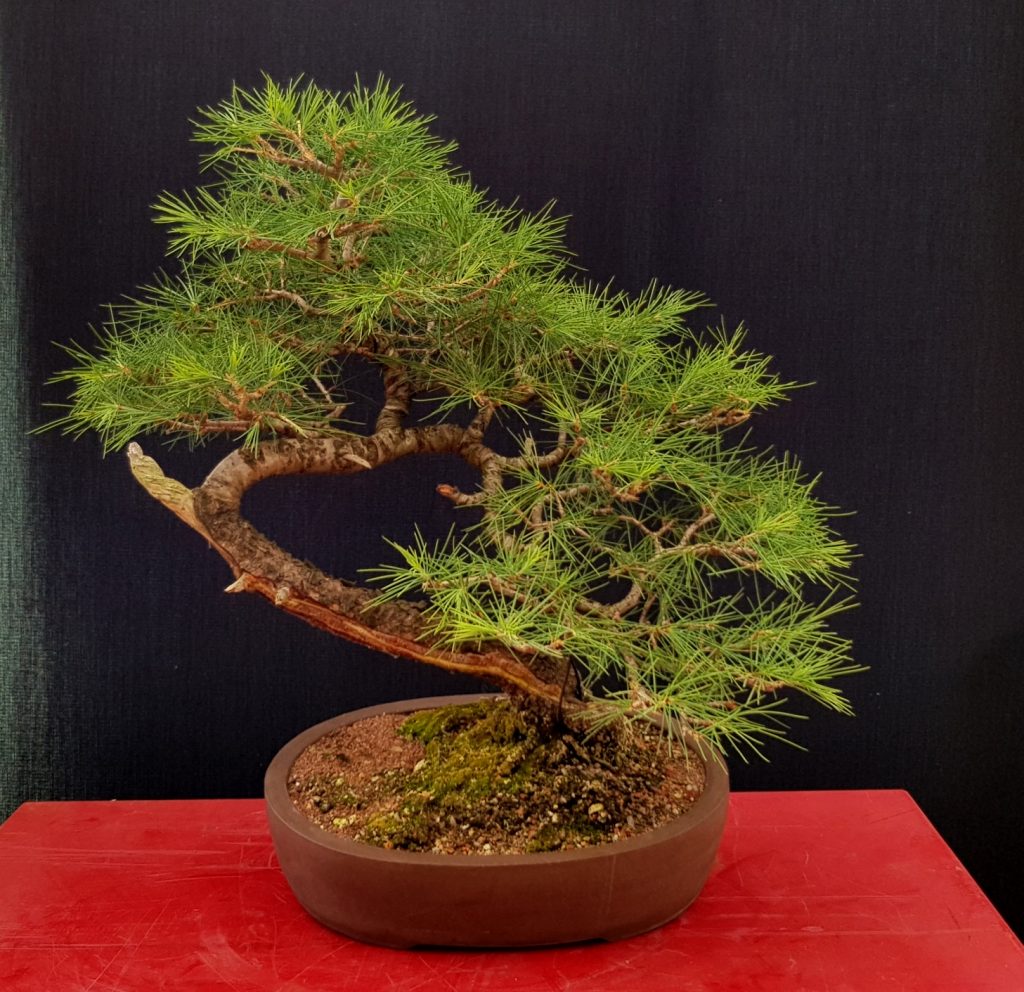 I am thinking that this will be the new planting angle when it gets a repot this coming spring as it brings the apex more towards the viewer. There is an alternate and that is following.
I might need to think about it for a little longer. By the way, I didn't get around to putting any new wire on it, hopefully at the repotting stage.