This is a short post and only has my display that was in the exhibition. I went to considerable lengths to design a display that was different to the usual and to put it mildly was quite "miffed" when I saw it set up around the wrong way, completely destroying the feel I wanted to engender. It was set up correctly in the staging area but some how got messed up in the process of moving. That said you would imagine that the experienced people who set up this exhibition would know the subtlety in how a box stand must look but alas I was very disappointed.
Anyway, here is my display for the exhibition even though it is set the wrong way around.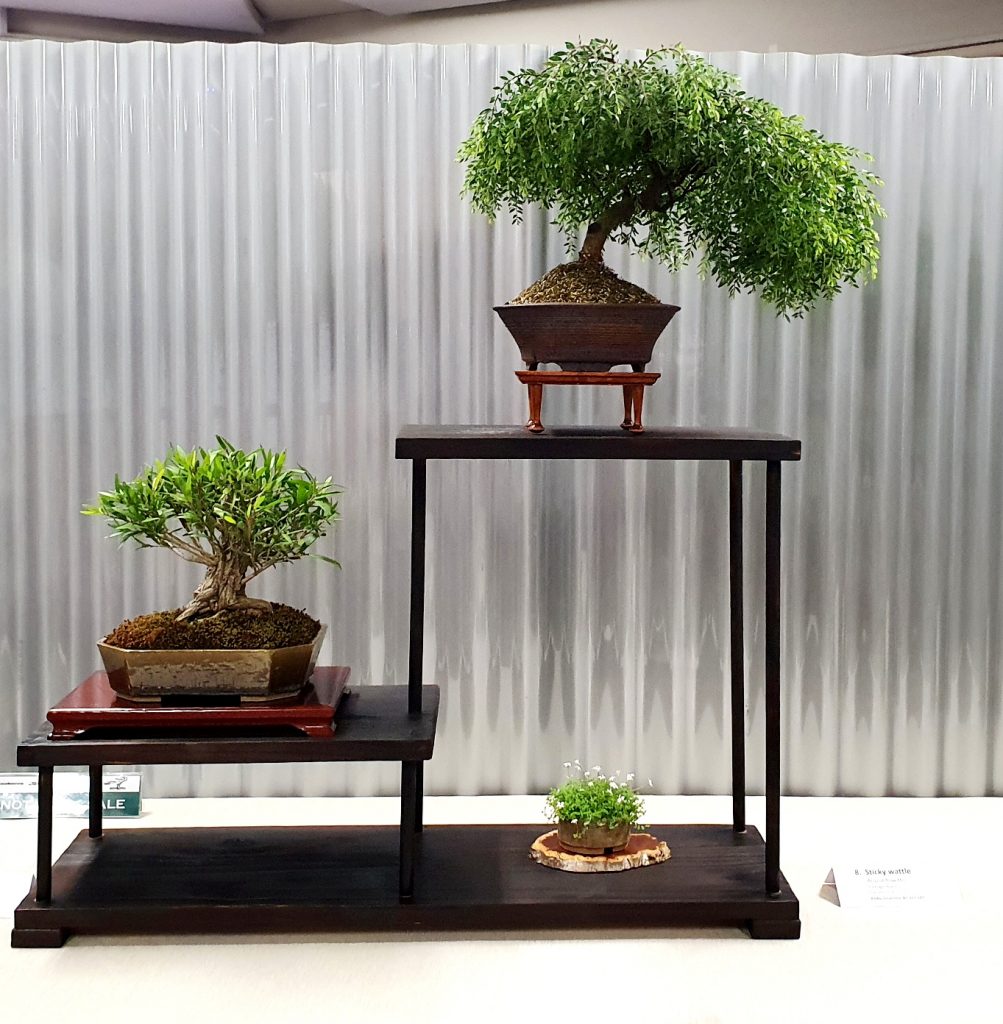 The box stand was made with the Shou Sugi Ban technique and the colour of the stand is the natural effect of that process and although it looks black in the photo up close you can see the natural indentations and wood grain.