This is a continuation from Gafu-ten part 1 which can be read here: http://www.ausbonsai.com.au/blog/evan/?p=254
We arrived in Kyoto at around 6am, and waited for an hour until the doors opened at 7am for us to start unloading our stuff.   At the carpark located around the back, other bonsai professionals were also congregating in their vans and trucks, with Koji and Big Boss getting out to catch-up with some of them. The moment the doors opened, it was business time. All of the tables and display spaces in the hall were already set-up when we got there, so it was only a matter of moving everything from the van to our table. Koji had other more important business to do because of his position in the All Japan Shohin Bonsai Association, who organise the event, so it was up to me, Big Boss and his wife to unload the van.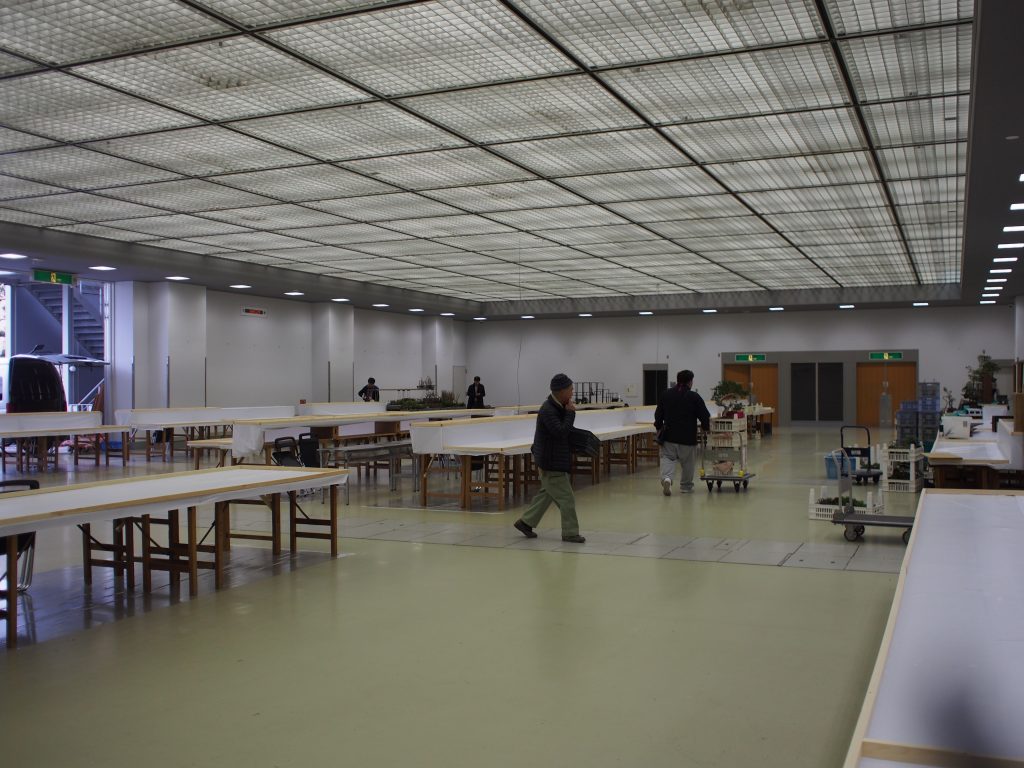 Here is our sales area with the dark blue cloth, where I would be spending all of the next 4 days around. Setting up the stand was fairly straight forward and took around 2 hours.  A lot of that time was spent thinking and placing the trees.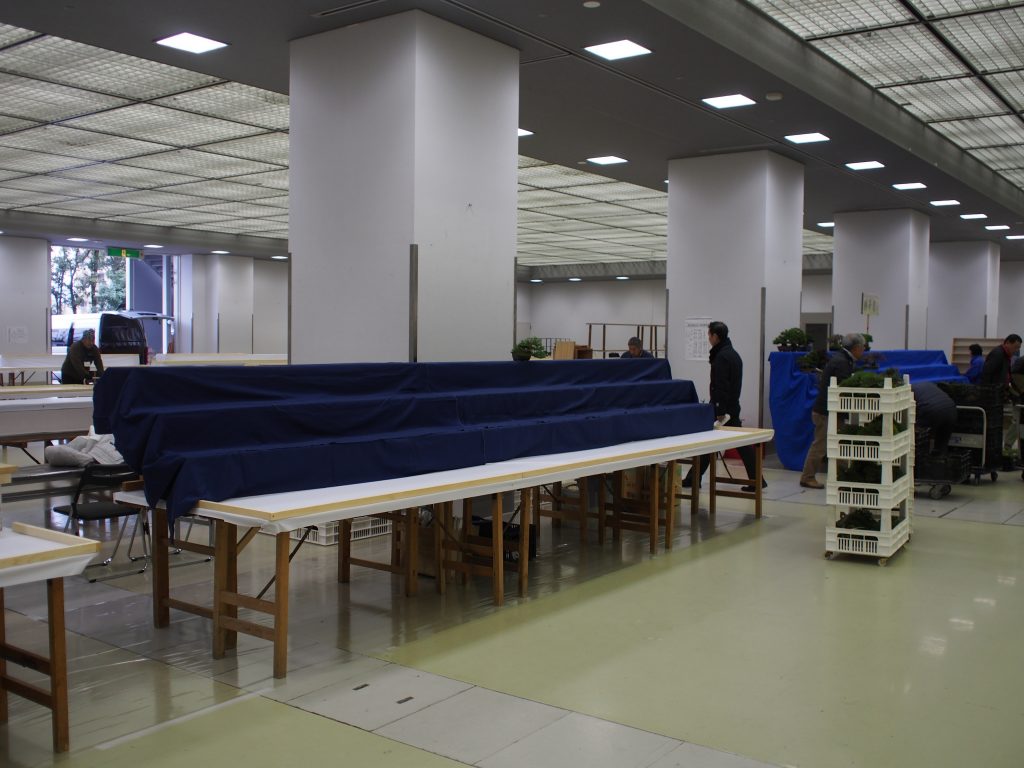 The sales area was like this until  midday, with trays and trolleys moving around everywhere. In the distance you can see Tomohiro Masumi of Koju-en setting up his stand with the green shelves.
Opposite of the Gashou-en stand (who were next to us) were Kaneshin tools, a very dangerous stand for me and money to be around.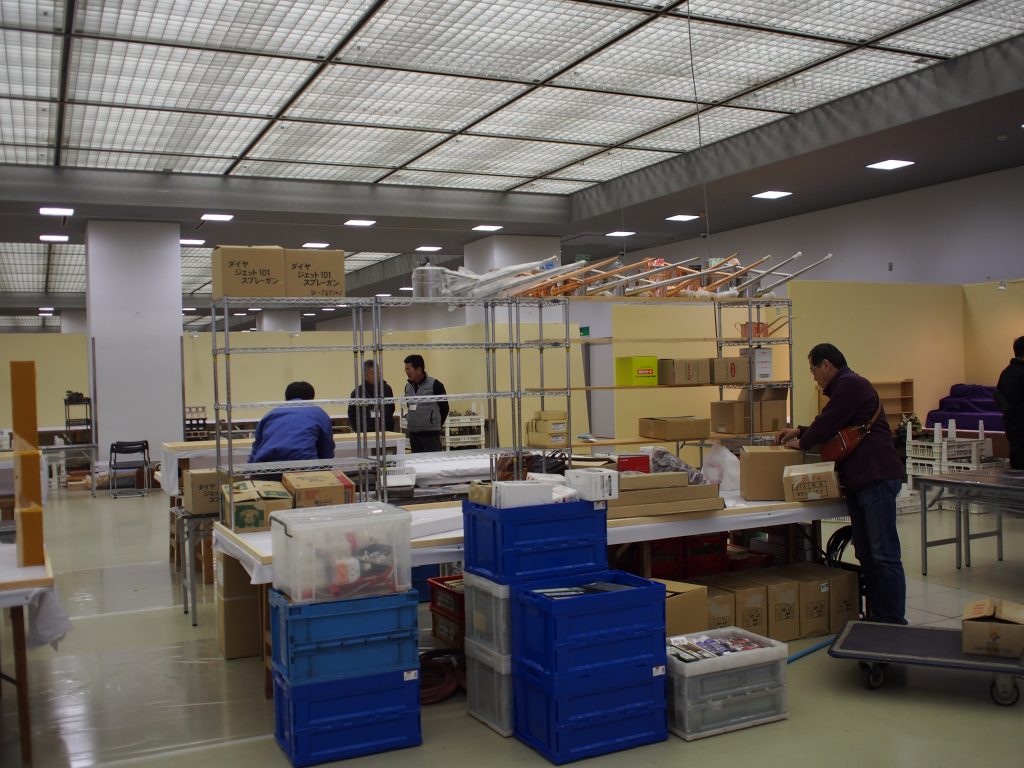 Apart from the professionals setting up their stands, hobbyists and professionals were also busy setting up their displays for the exhibition.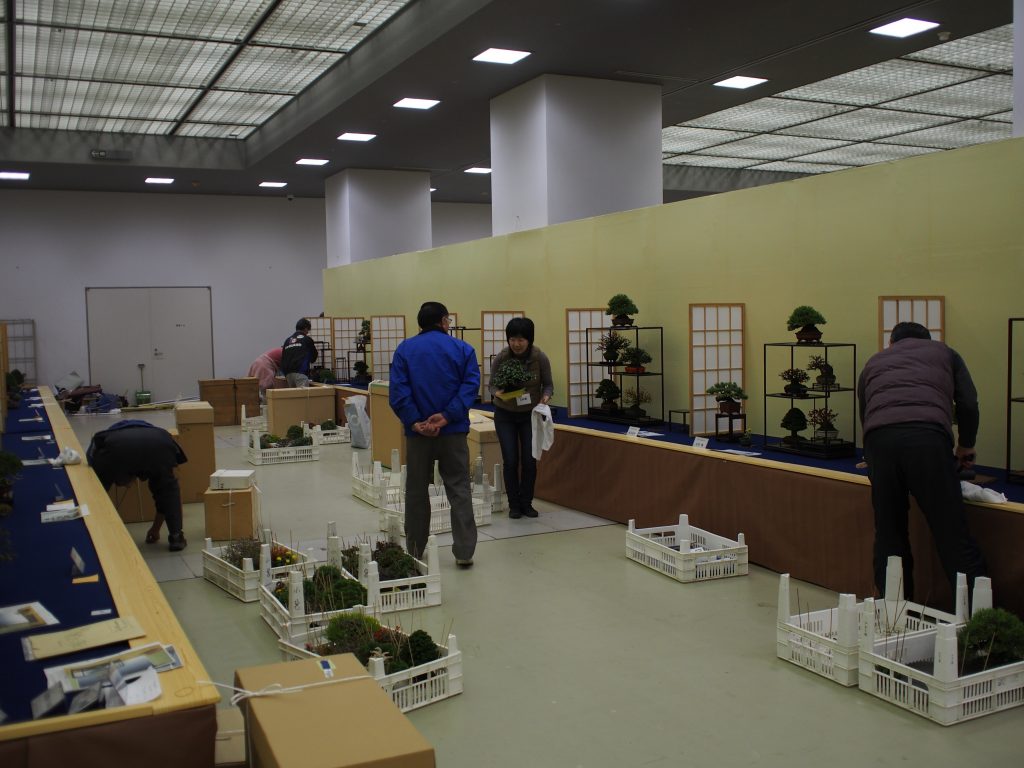 A great example of the preparedness of most people setting up for the exhibition, with this person having a photo of their display for reference.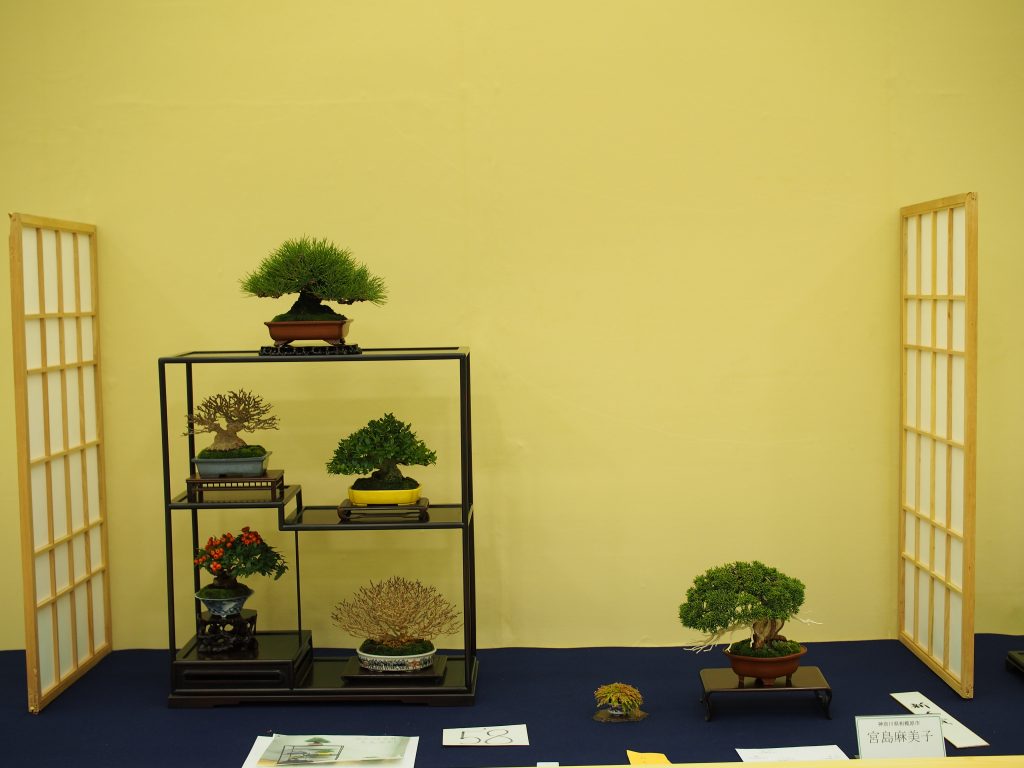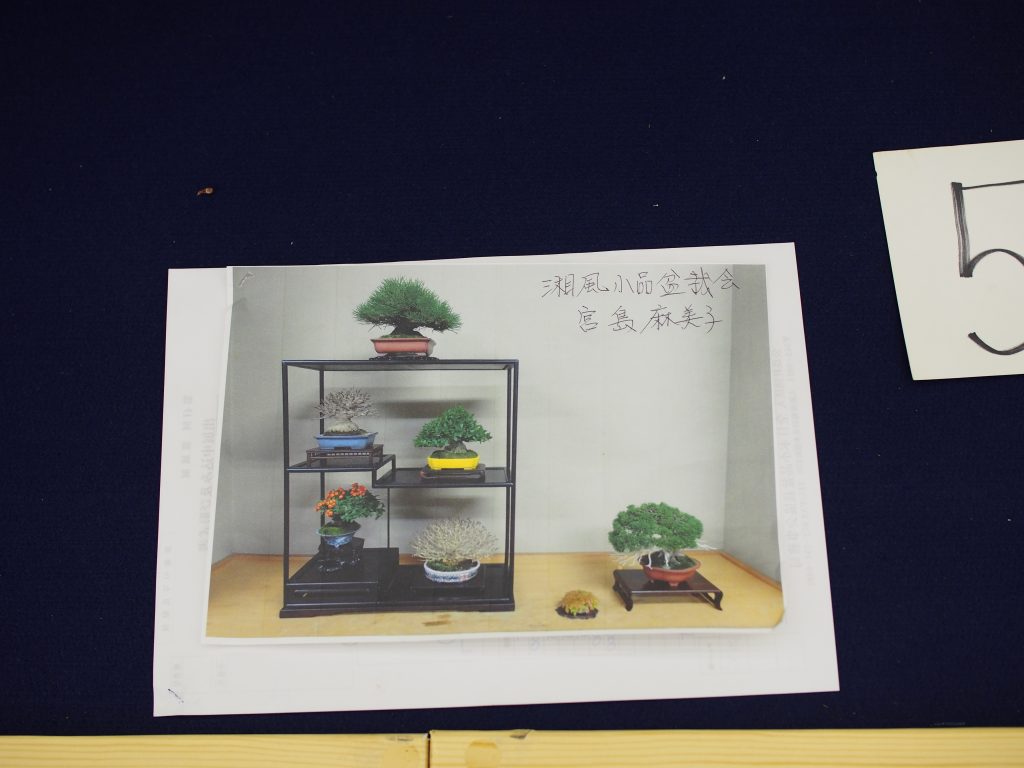 Here is our stand finished. At one point it was only me and Big Bosses wife setting up, as Big Boss had to go and help with the judging. Because we arrived and begun setting up so early, we ended up finishing set-up before most of the other stands. This gave me a good opportunity to do some pre-show shopping before the crowds got in.
30 minutes before opening on the first day of the exhibition , I got the opportunity to buy some pots from Haruyosi that he had for sale at his stand. He had only brought a box of about 30 mame sized pots, and a few shohin sized ones on offer. I ended up buying 5 pots from him. Luckily I bought them right before the doors opened, because his pots ended up selling out within the first 5 minutes of the show. His pots are so in demand that people were running to his stall when the doors opened.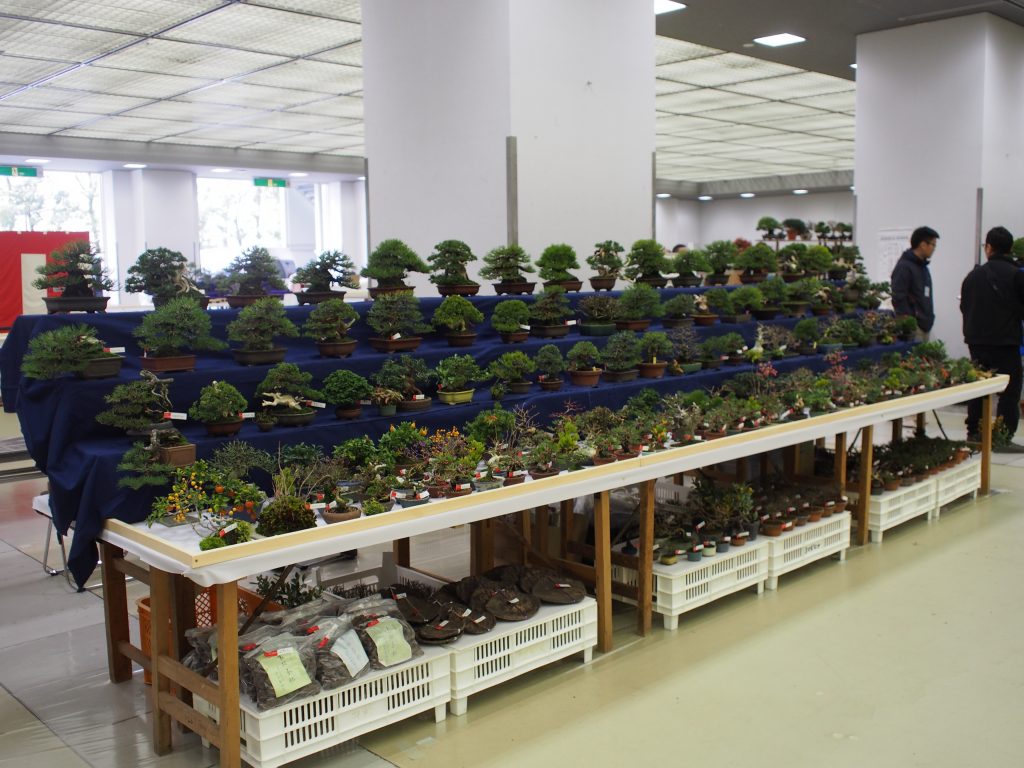 Gashou-en was extremely organised with their stand. Mr Sasaki had already set-up a "prototype" stand at his nursery days before the exhibition, and had a plan to go off.  Mr Sasaki and his son Yusei were both there for the exhibition, with Mr Sasaki's wife joining them the day after. Their stand was entirely made up of high quality shohin, with a few pots for sale as well.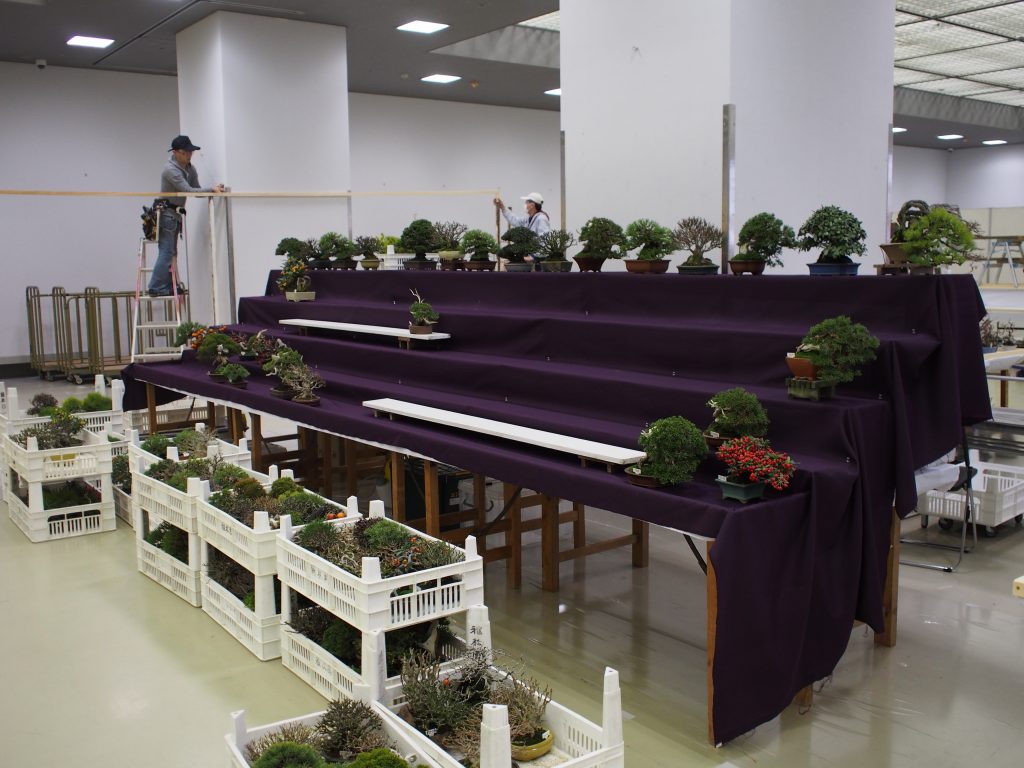 Opposite us were Taisho-en, with both Taiga and Mr Urushibata there selling. Many foreign Taisho-en students also visited the stand over the course of the exhibition.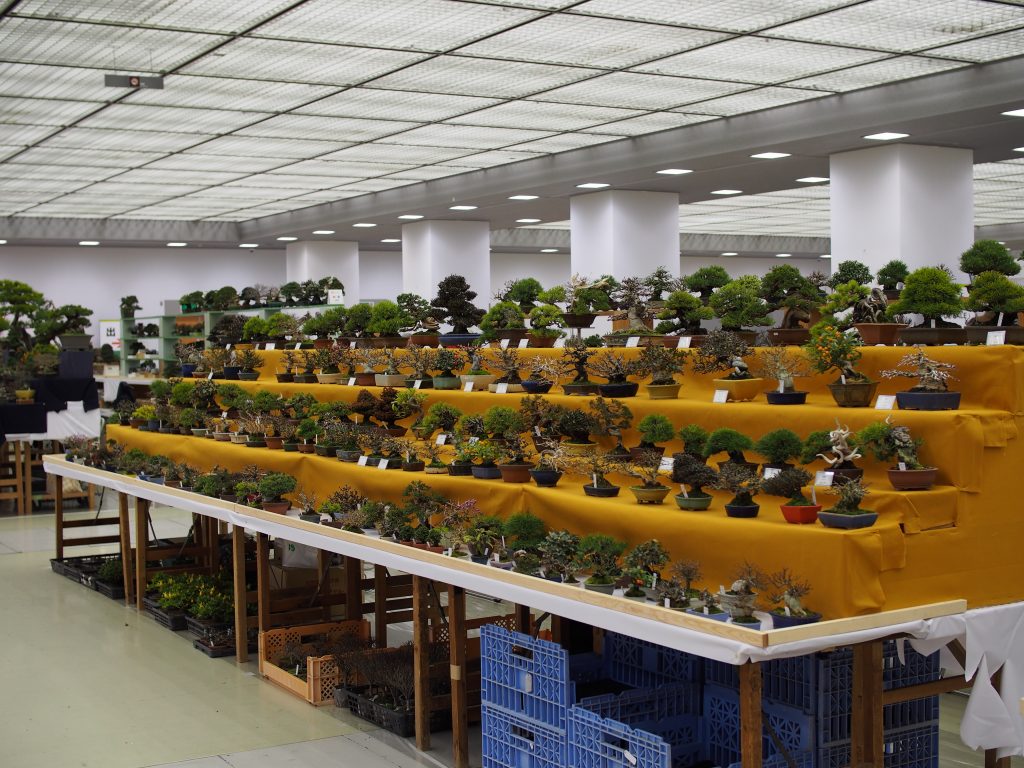 Kinbon was responsible for photography for the exhibition book, with 3 of these "booths" set up. It was amazing to watch as they managed to finish the photographing the whole exhibition in about 2-3 hours.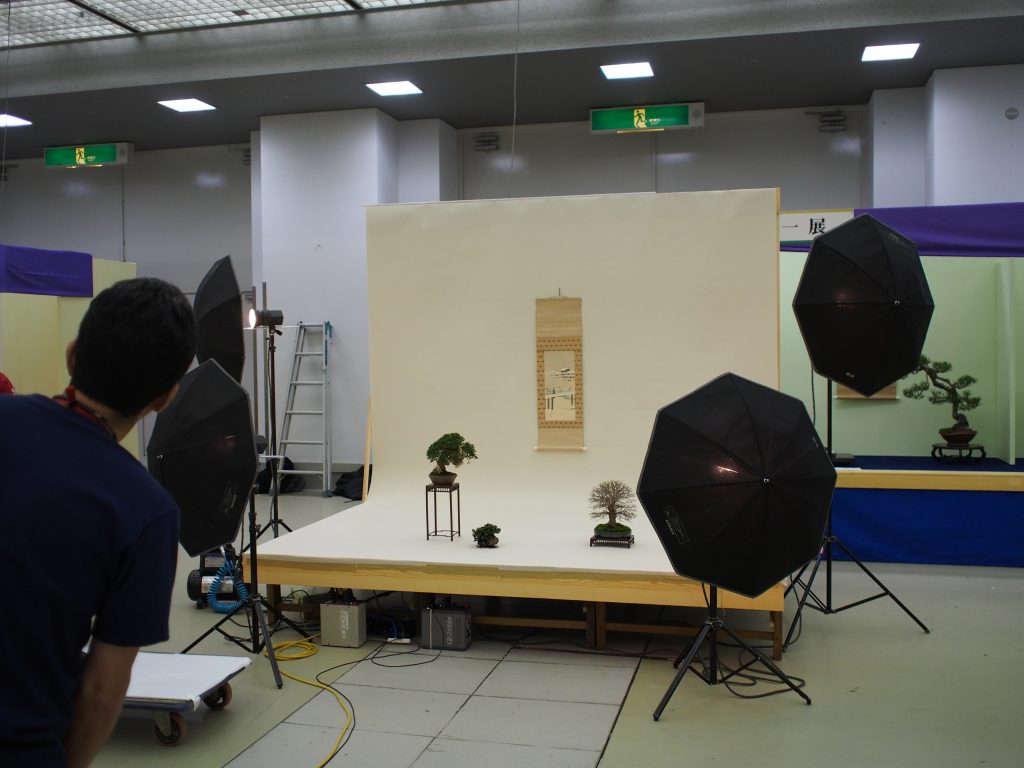 This was our customers entry for the exhibition. We managed to get 2nd place, with Mr Sasaki's customer taking 1st place. Mr Sasaki's customers display also ended up winning at Kokufu-ten as well.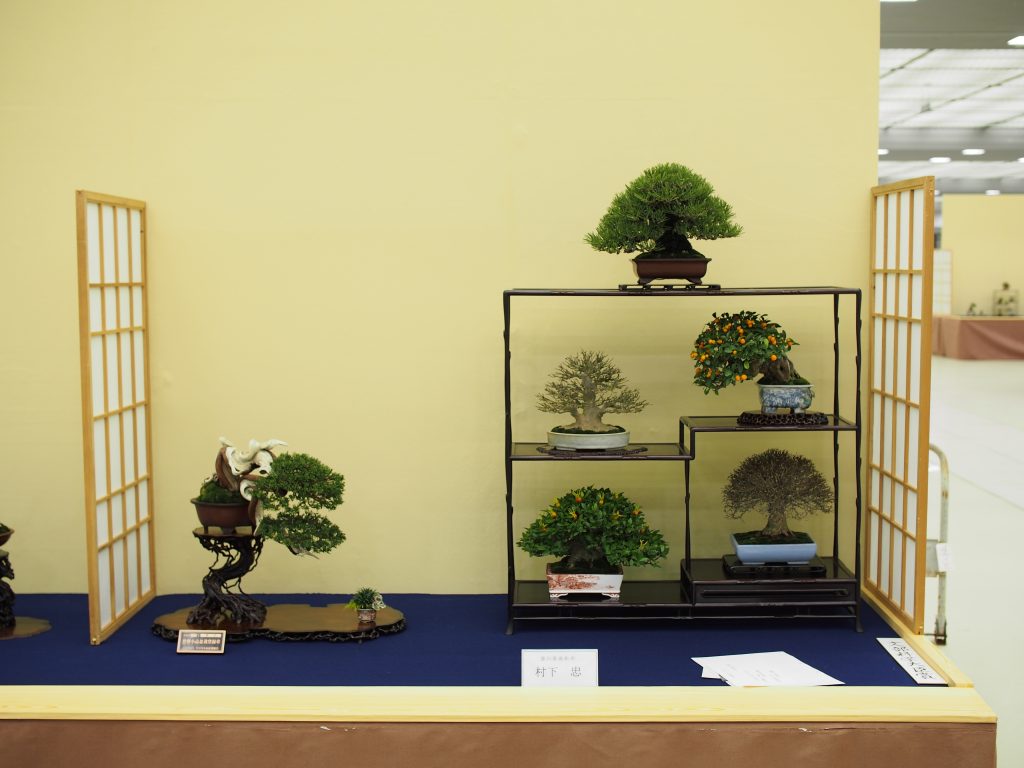 These plaques are given to trees that are designated as important bonsai masterpieces. From what I understand, trees are submitted to a panel who then grant them the distinction.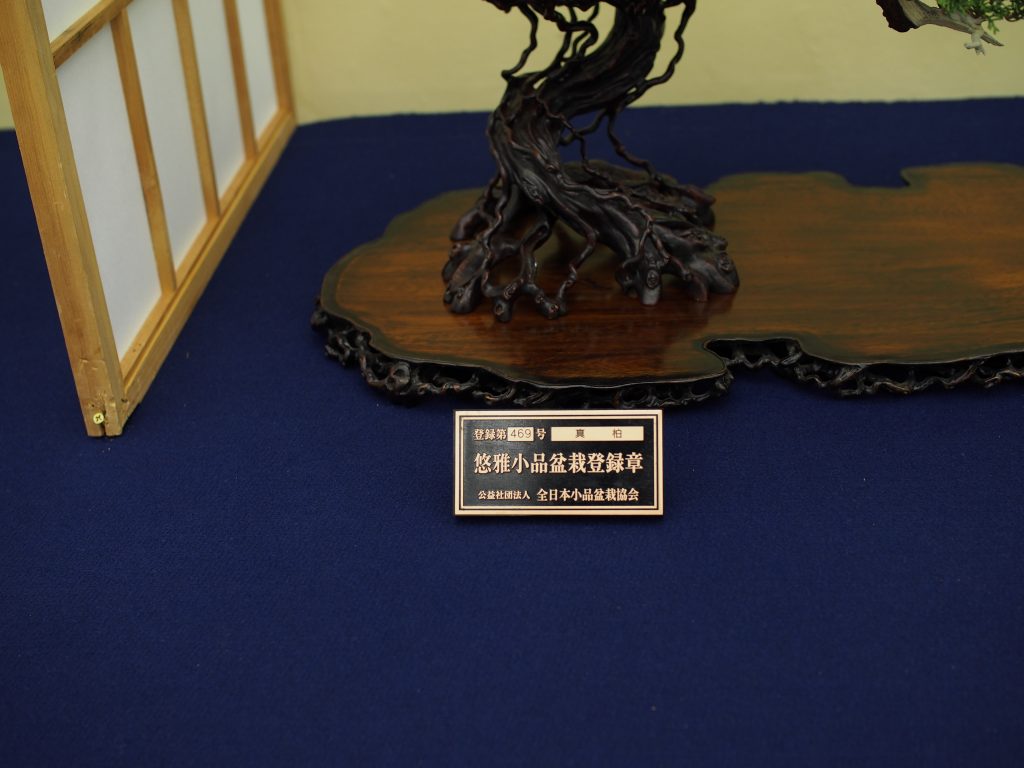 And to finish off, some random shots of the sales area while they were setting up.