As promised the day before, my New Year's present to everyone. A big ol' post of Bonsai porn.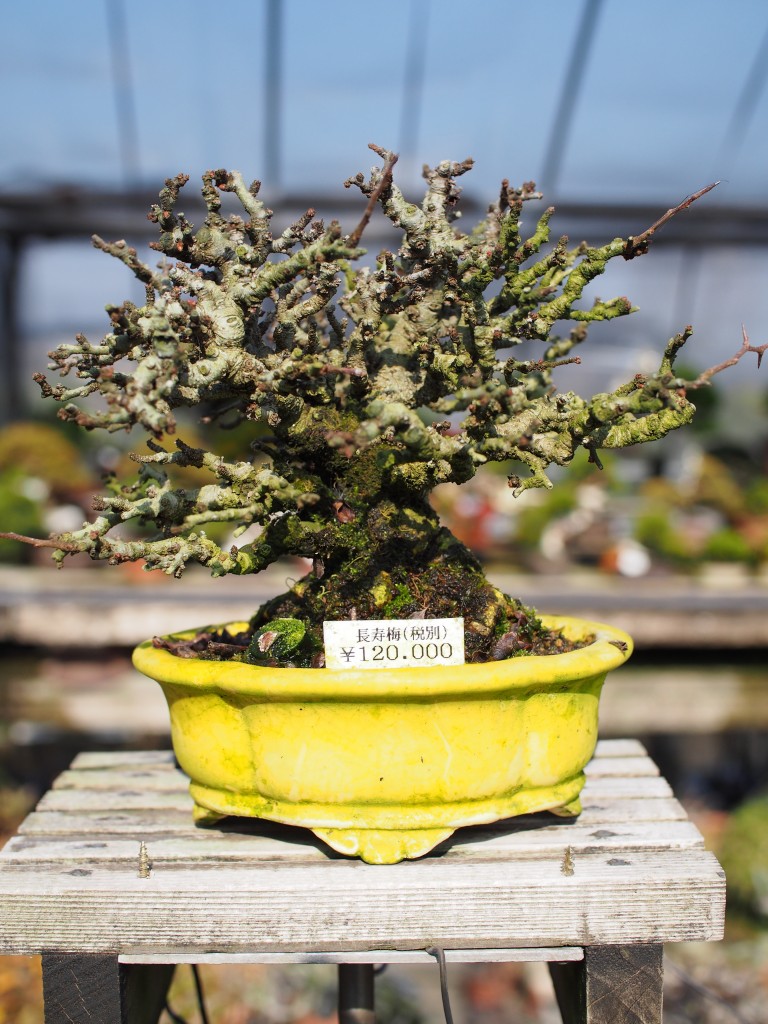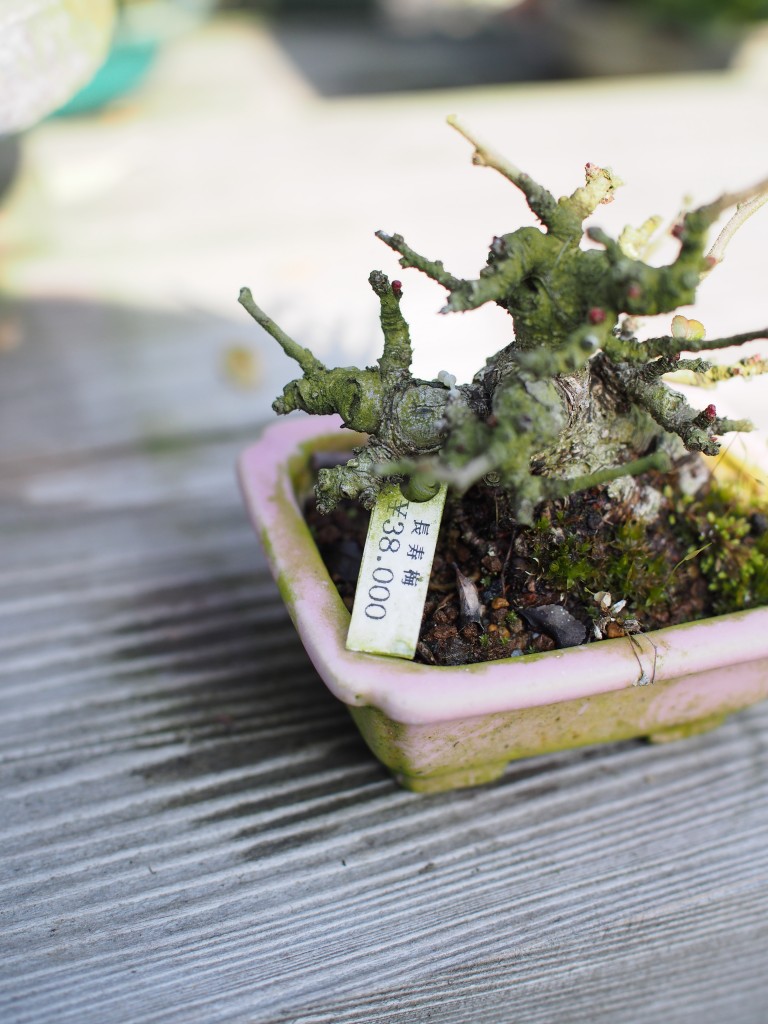 These next three trees were some of the one I unwired. Was definitely shitting myself while unwiring the first one, especially since I was told it was it was old Yamadori and the Jin was paper thin in parts.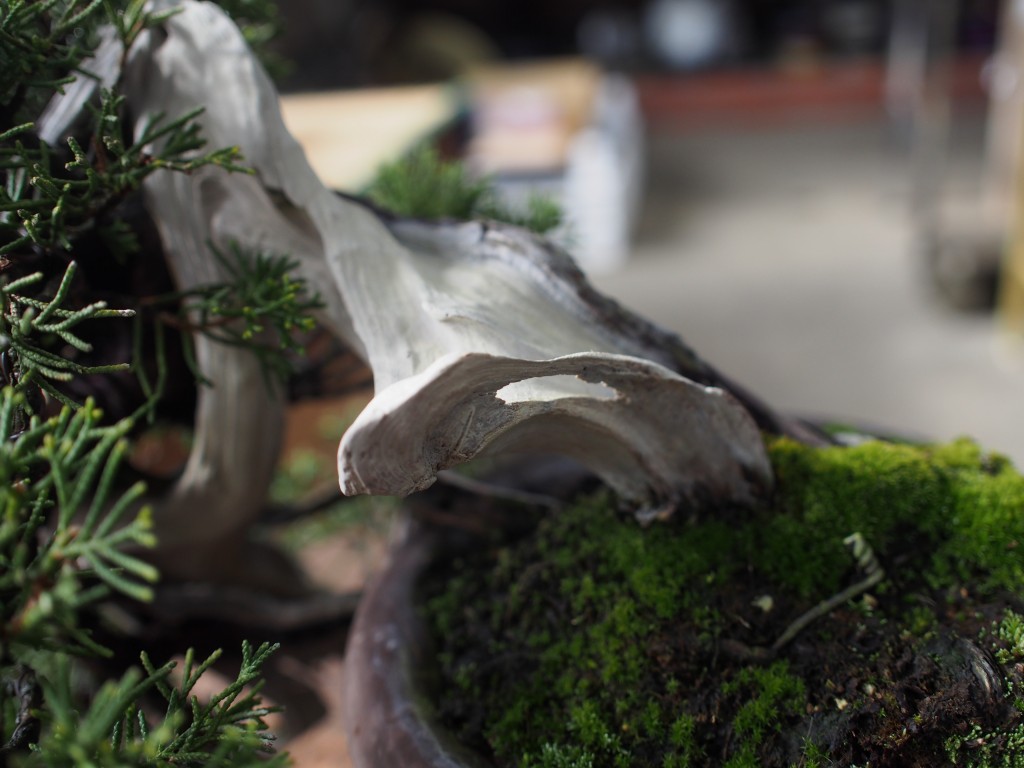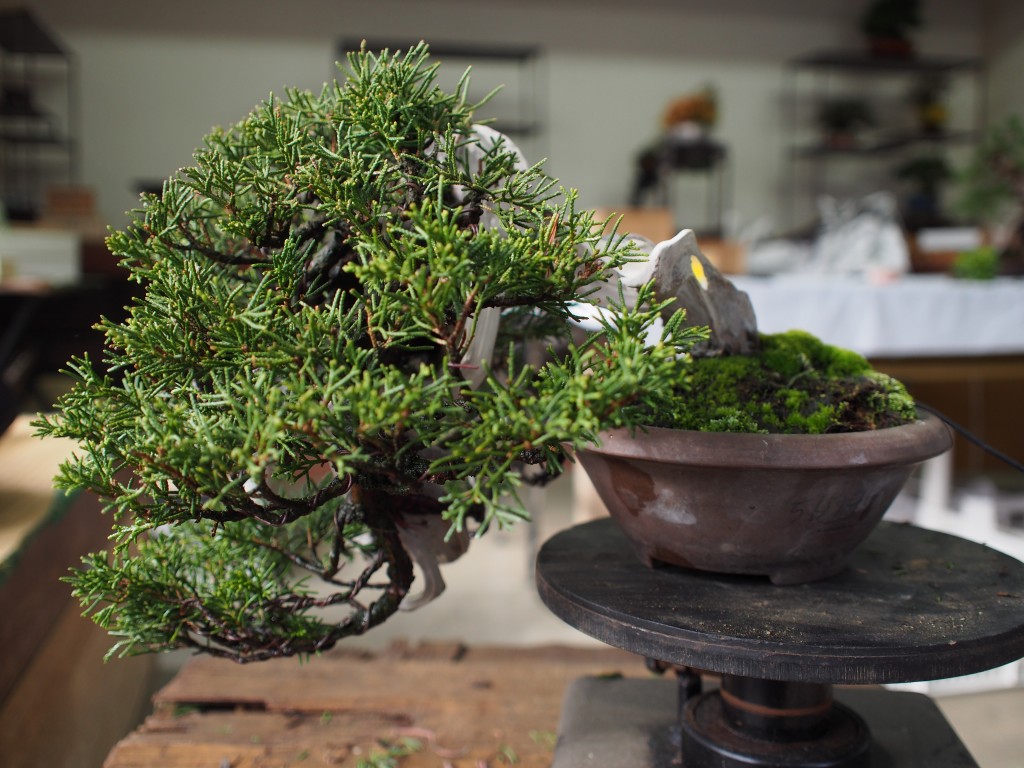 This next tree Koji ended up buying to restyle and sell at Gafu-ten. Here's a before and after on Koji's facebook page.
https://www.facebook.com/koji.hiramatsu.35/posts/932591520162950
As typical as it is in the ridiculousness of Japanese bonsai, the pot was worth more than the tree. Also before I started wiring it, Mr Sasaki came over and cut off about 4 branches in maybe 5 seconds without a second thought. The way he did it was more akin to murder than anything else. Like the shower scene in psycho.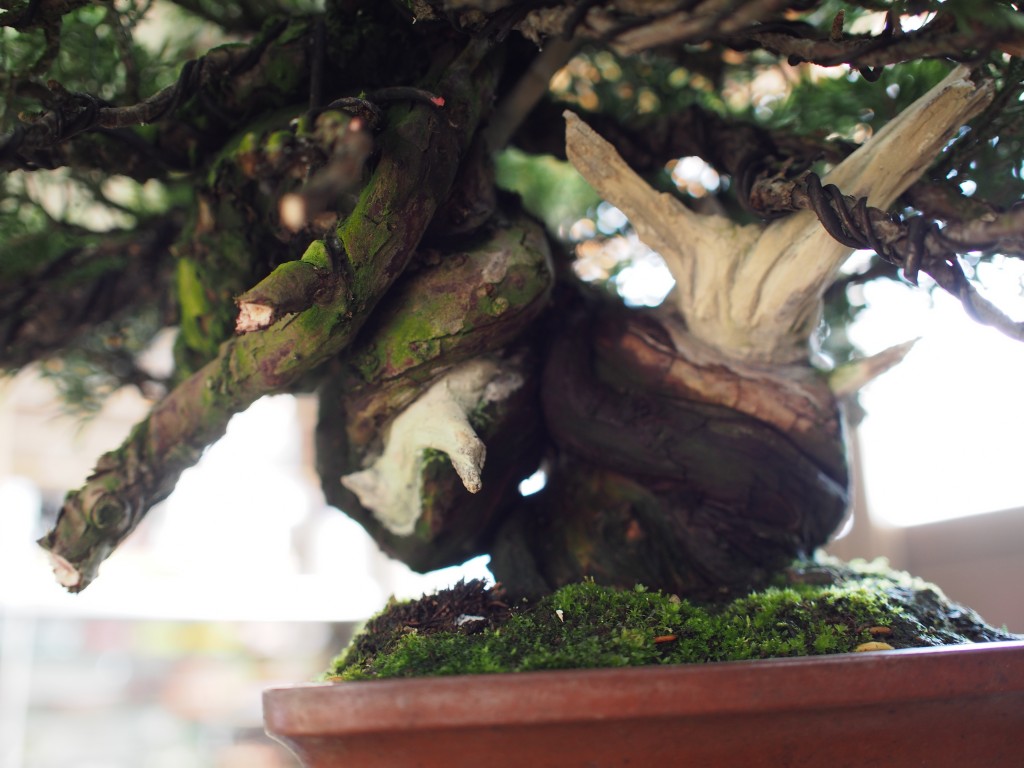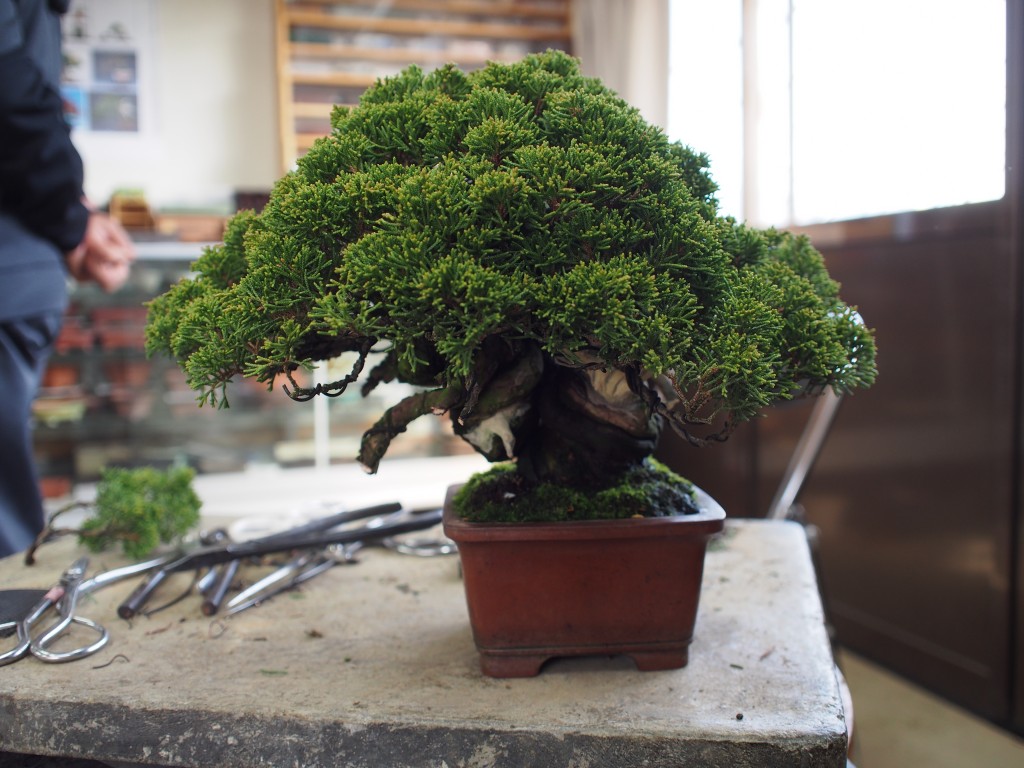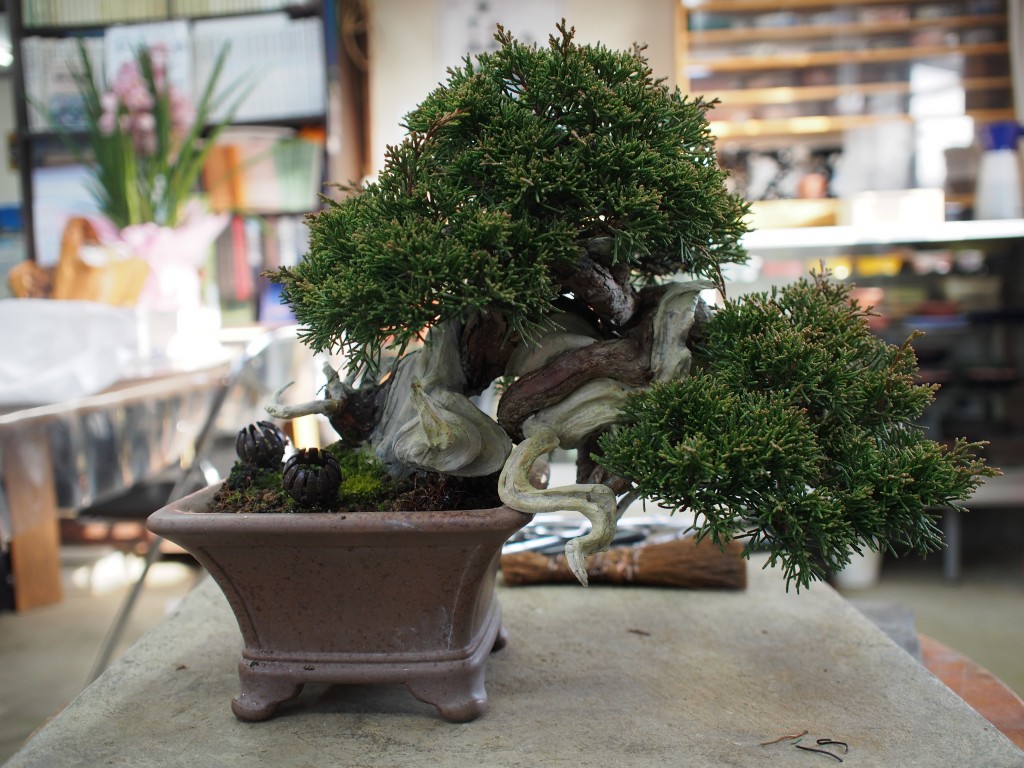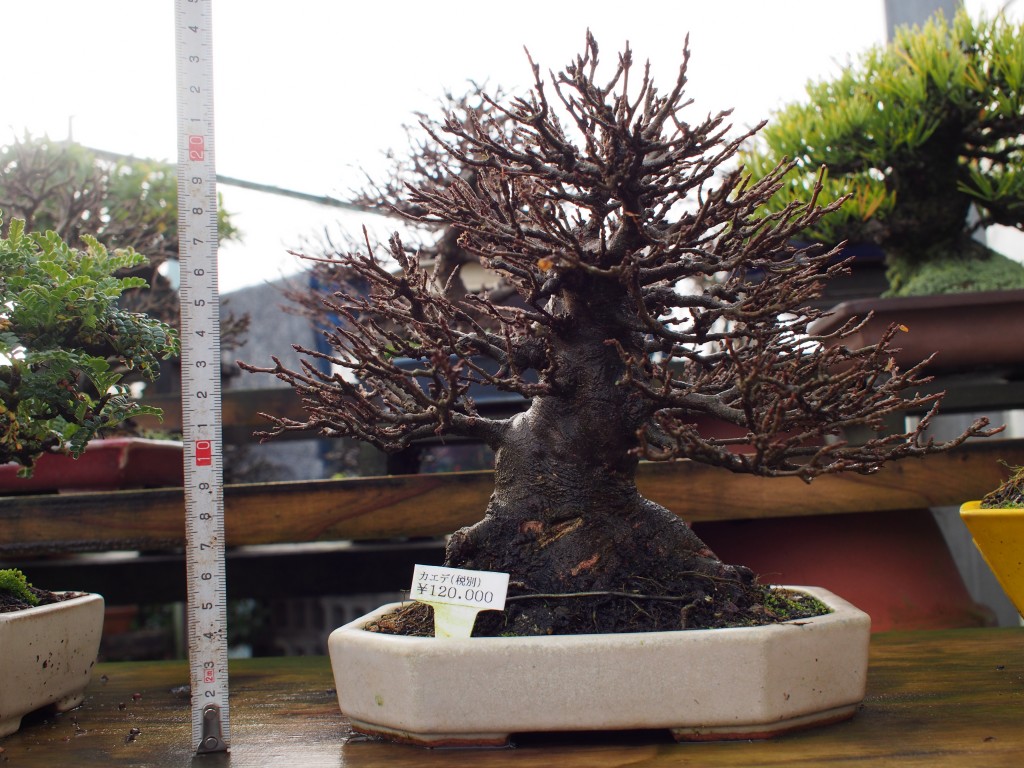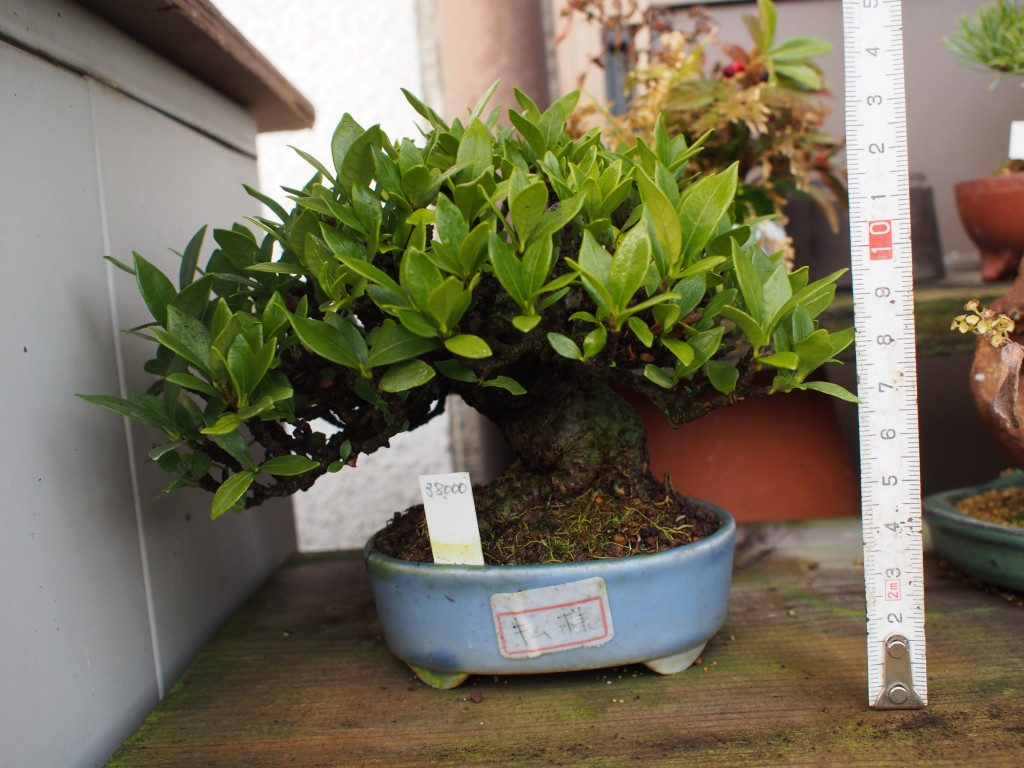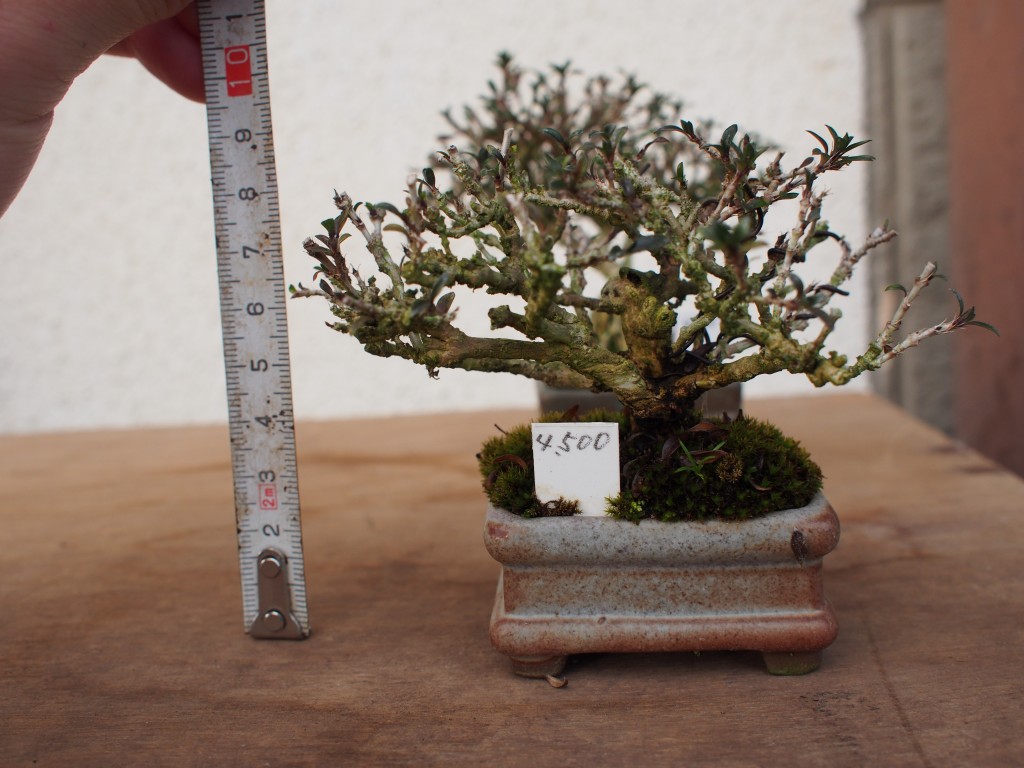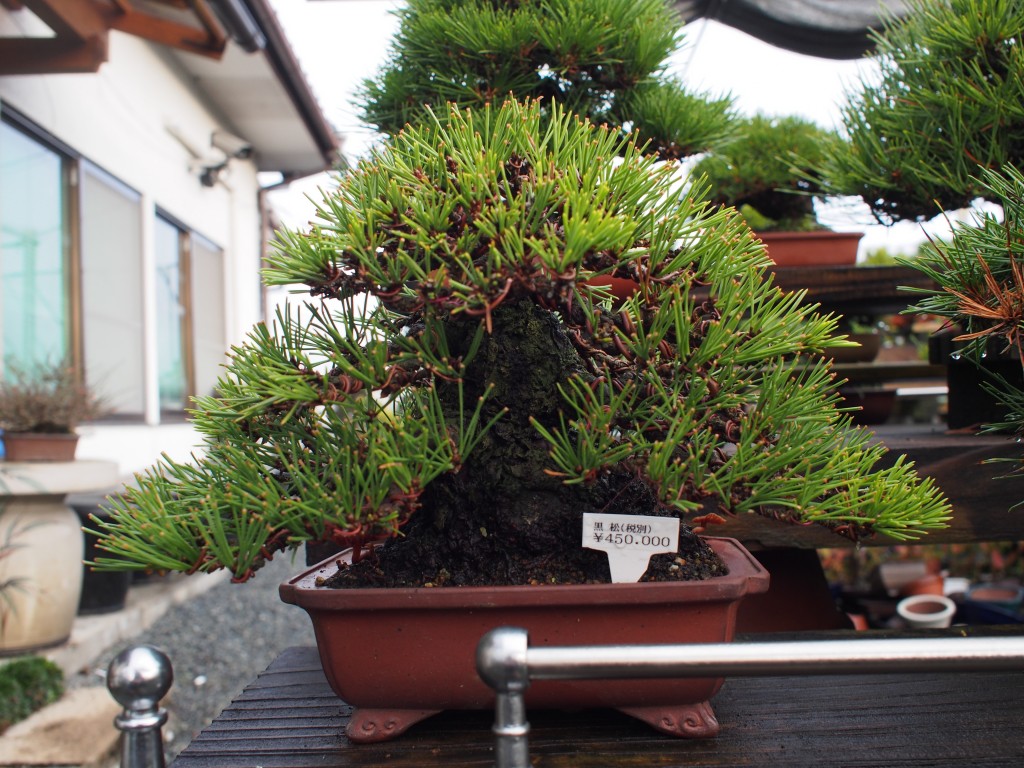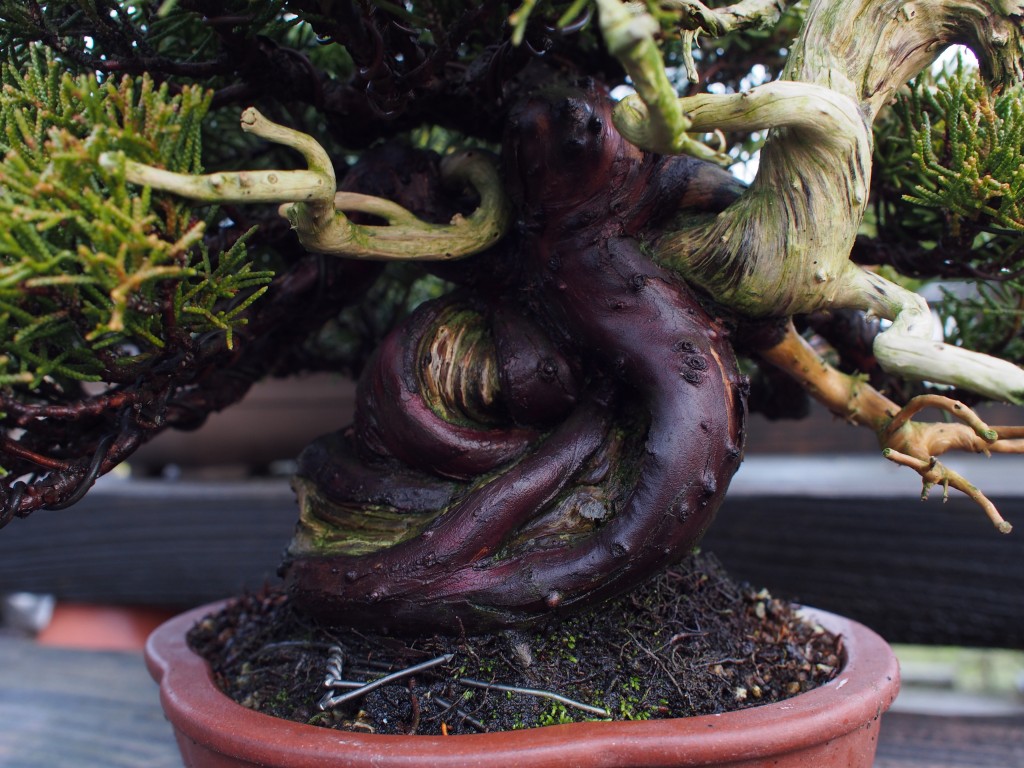 And this is why we wire curves into the trunk when they're still young. You get dat fine, fine trunk wit da curves.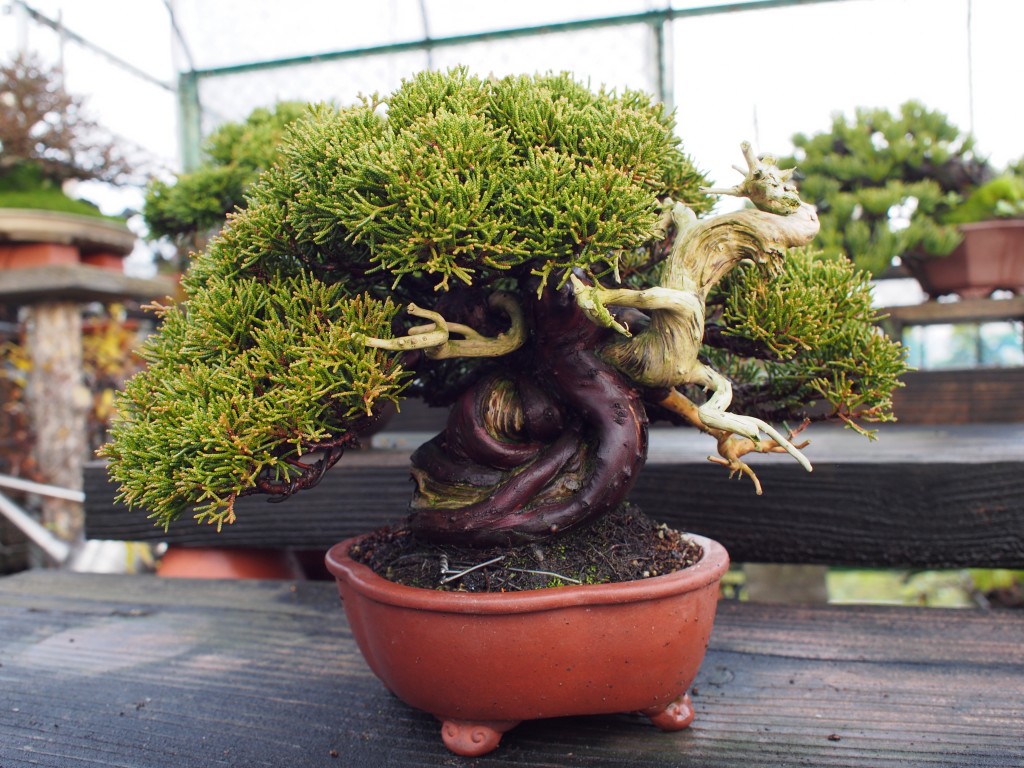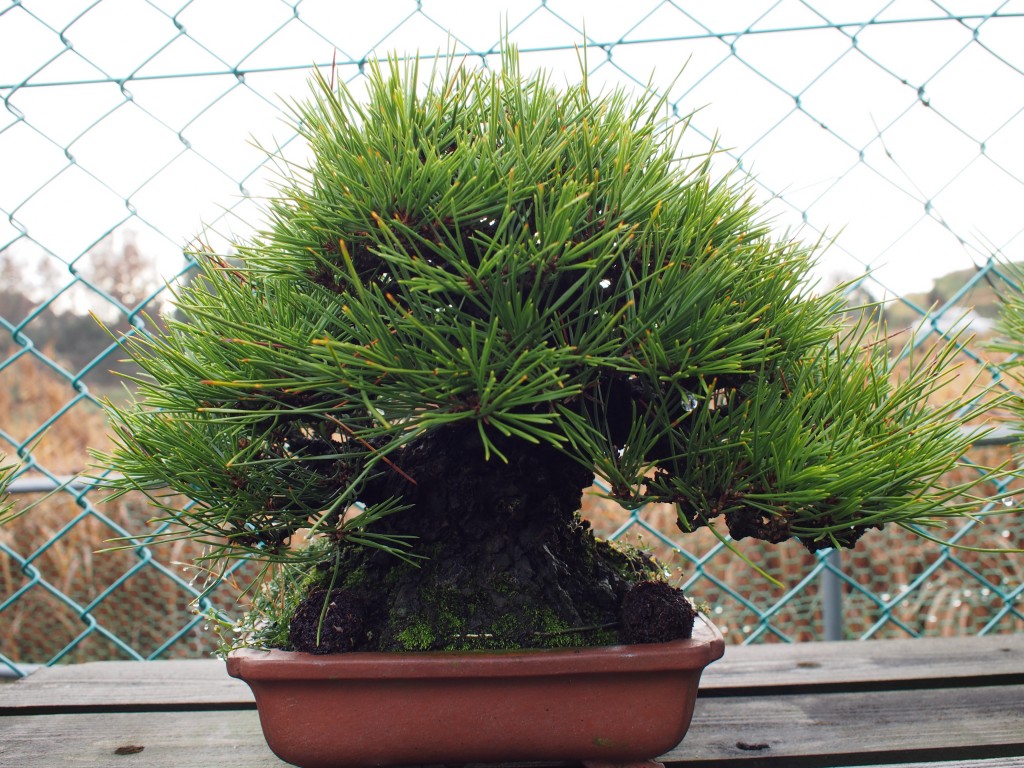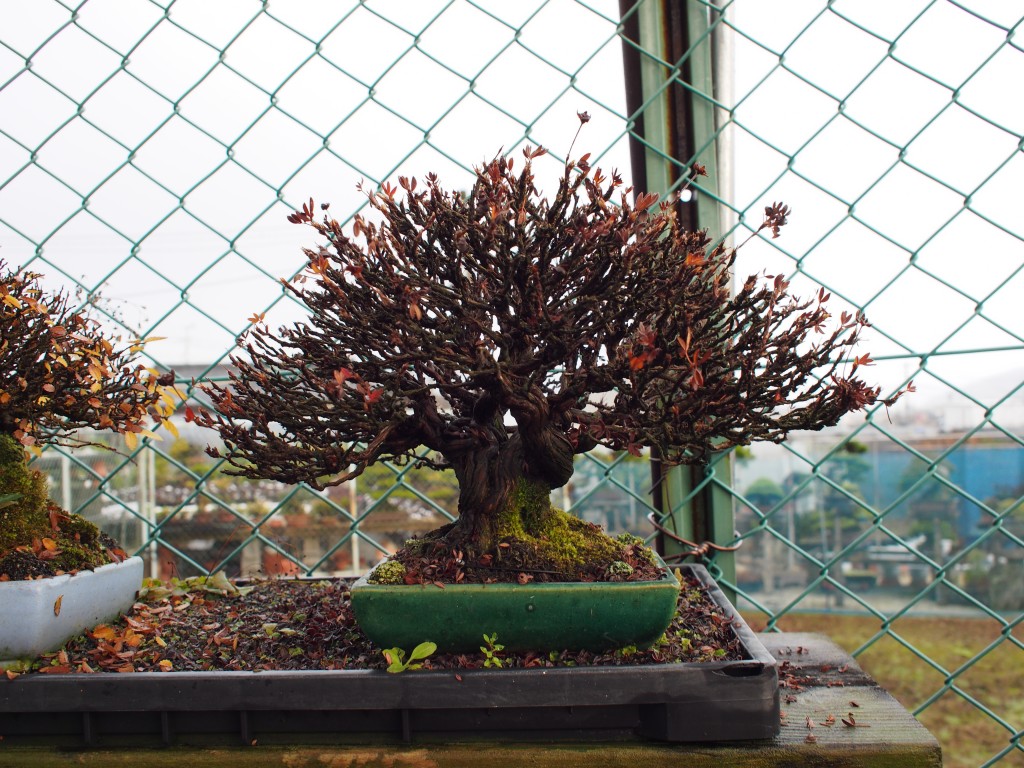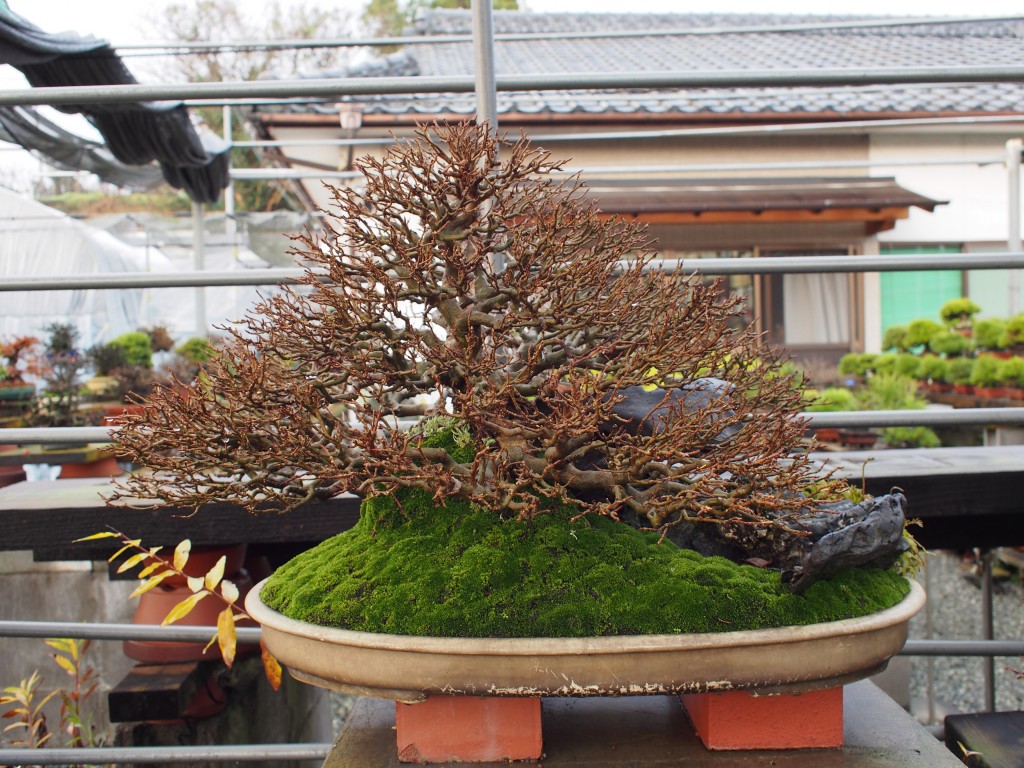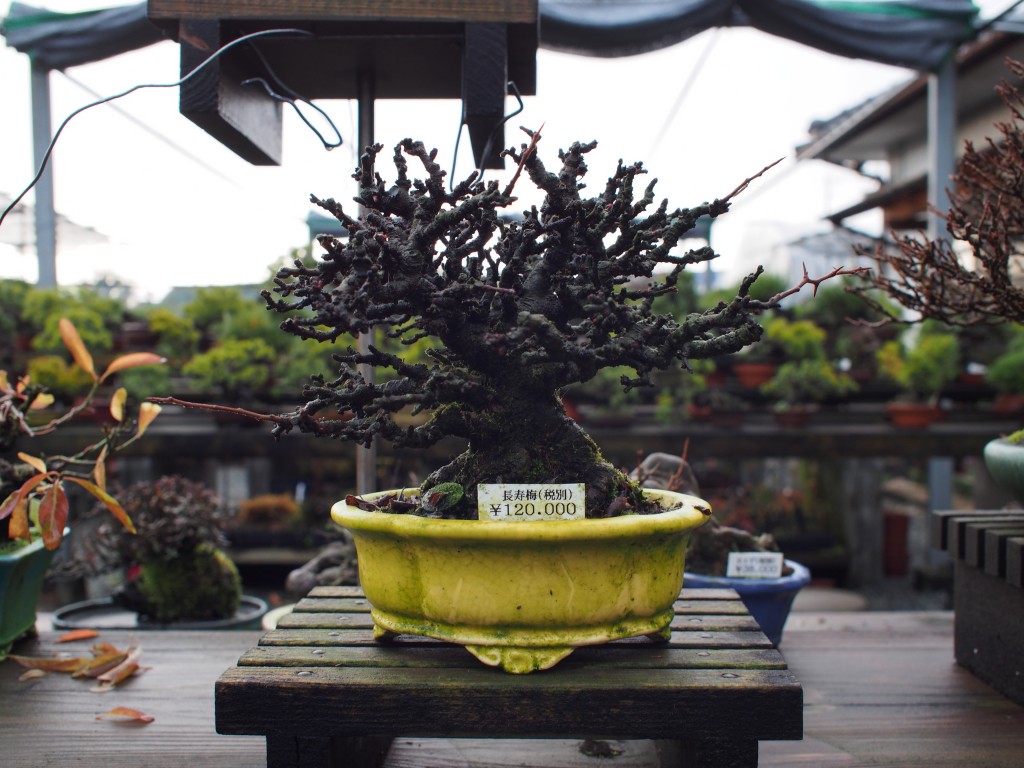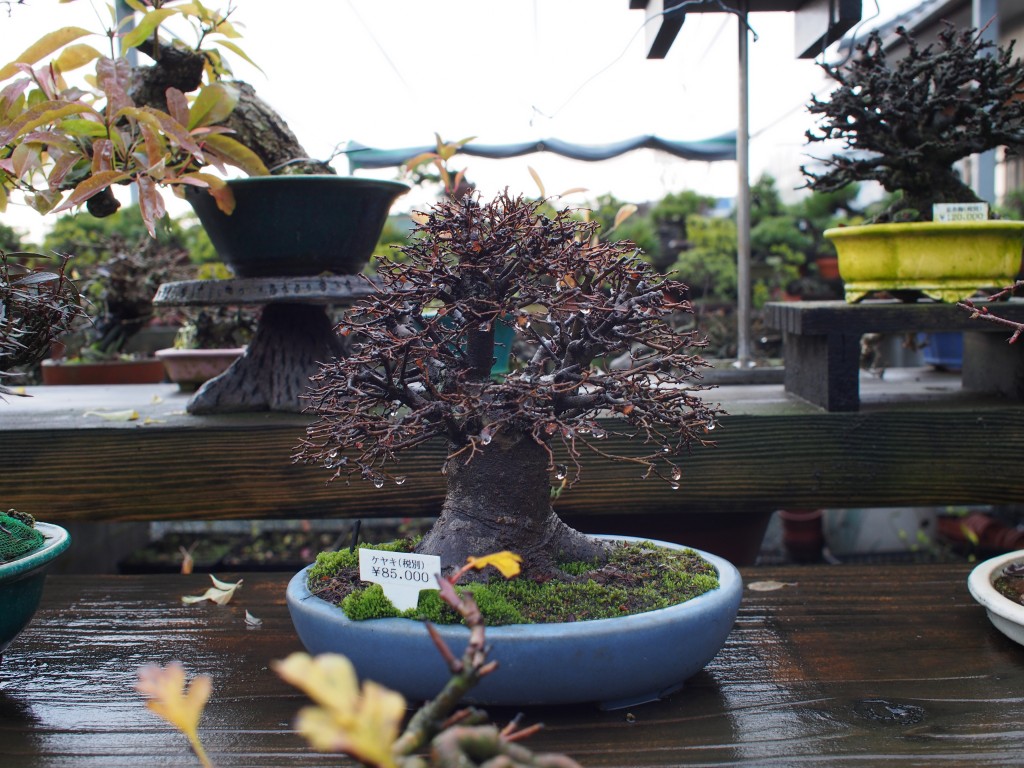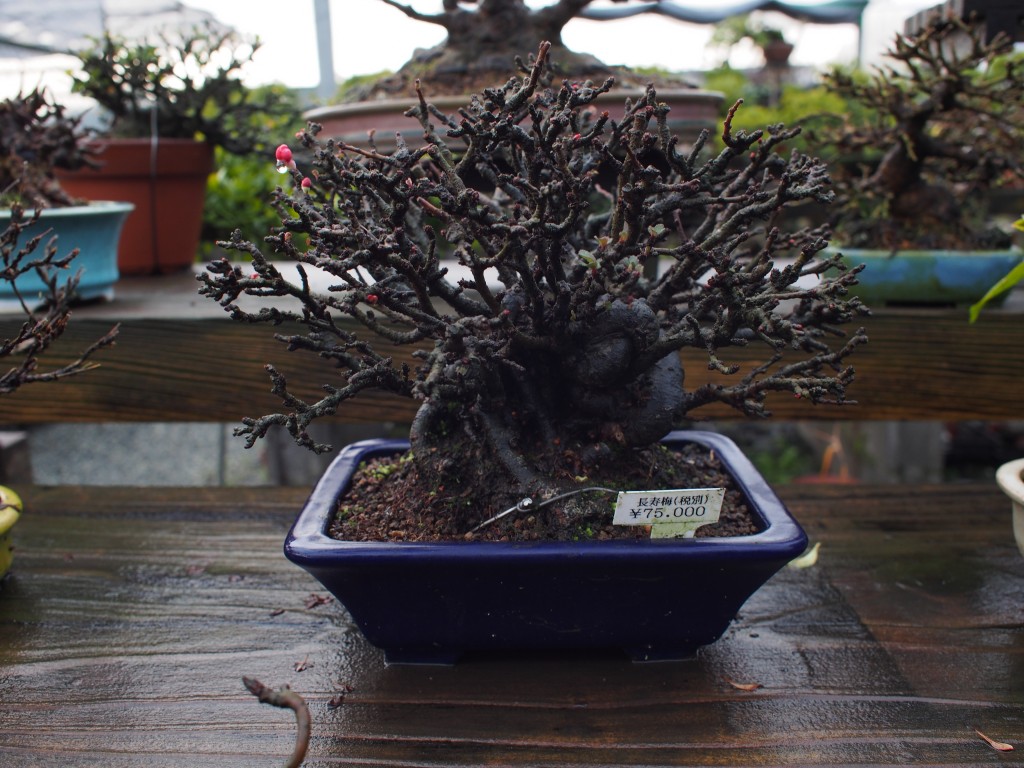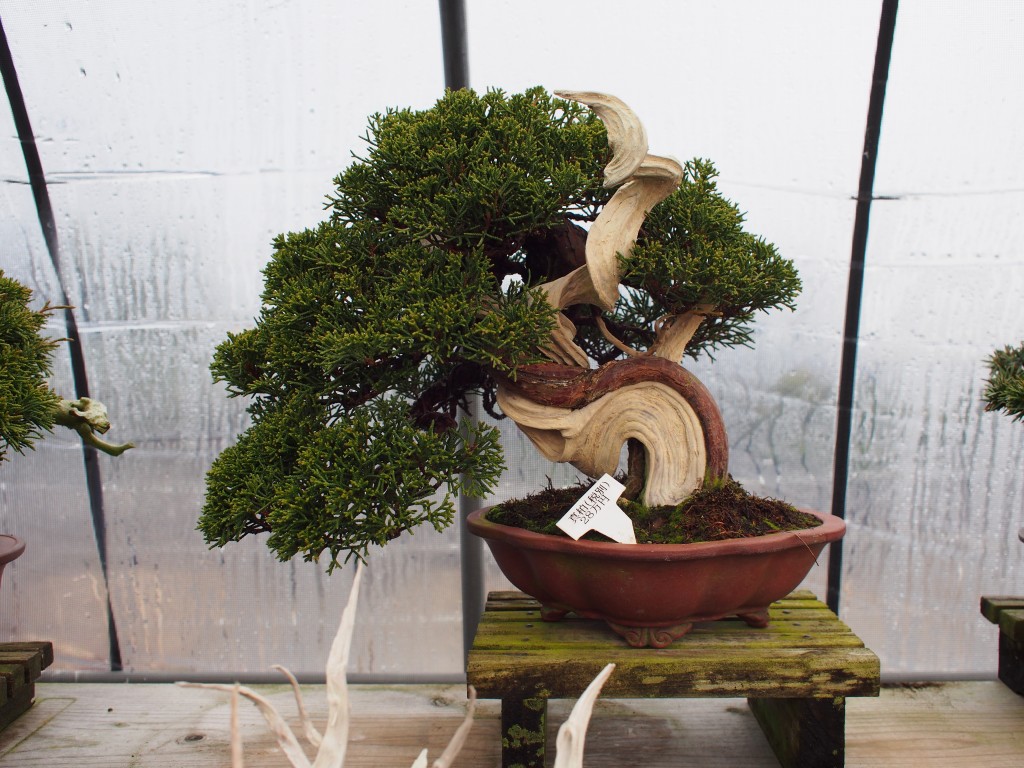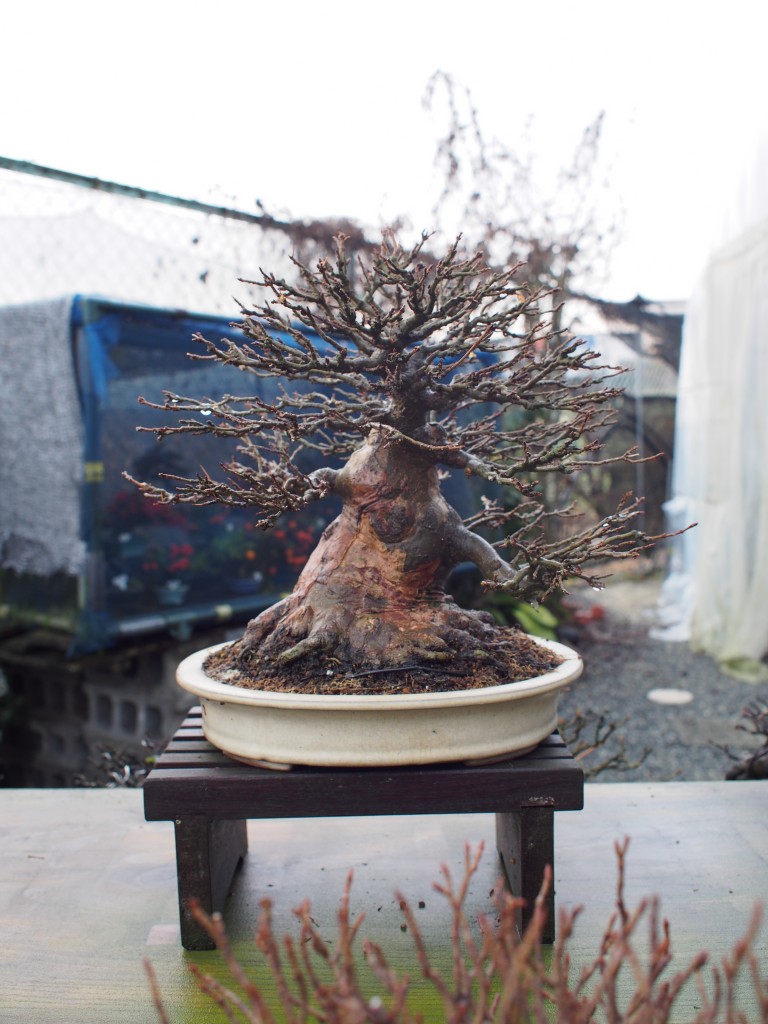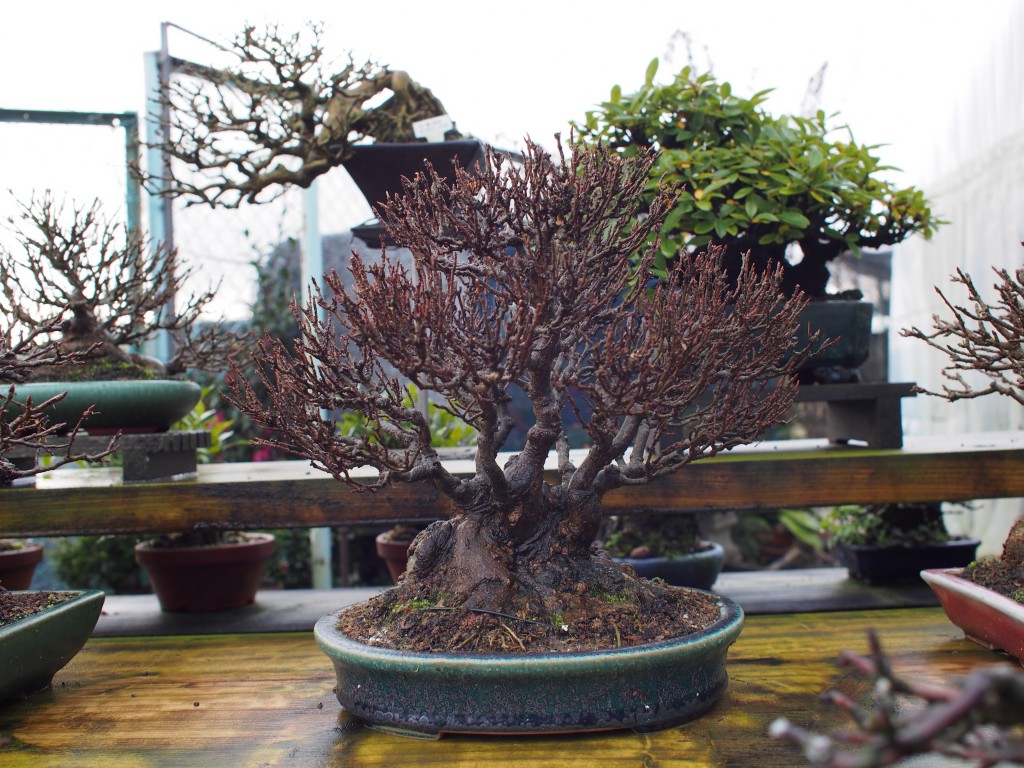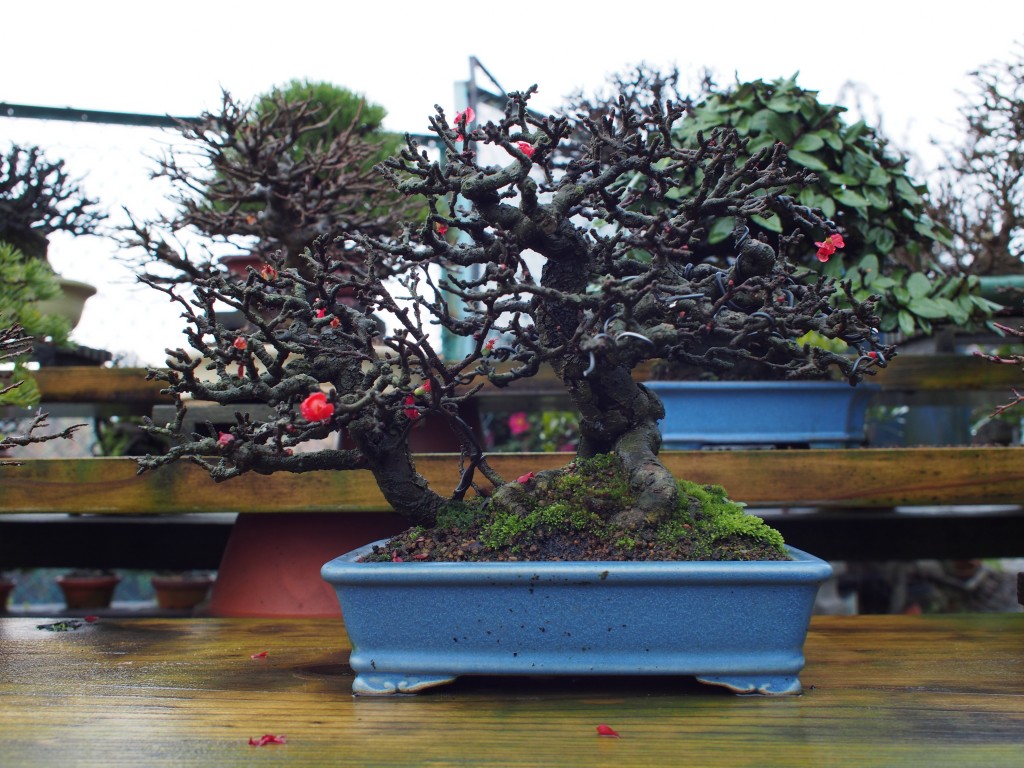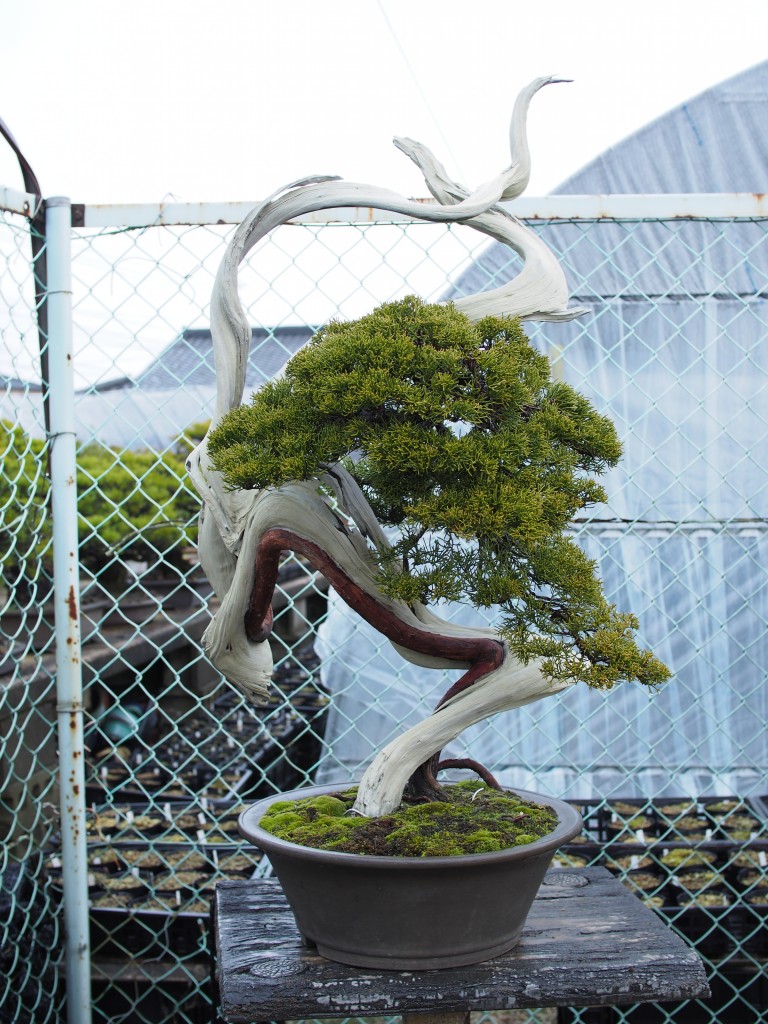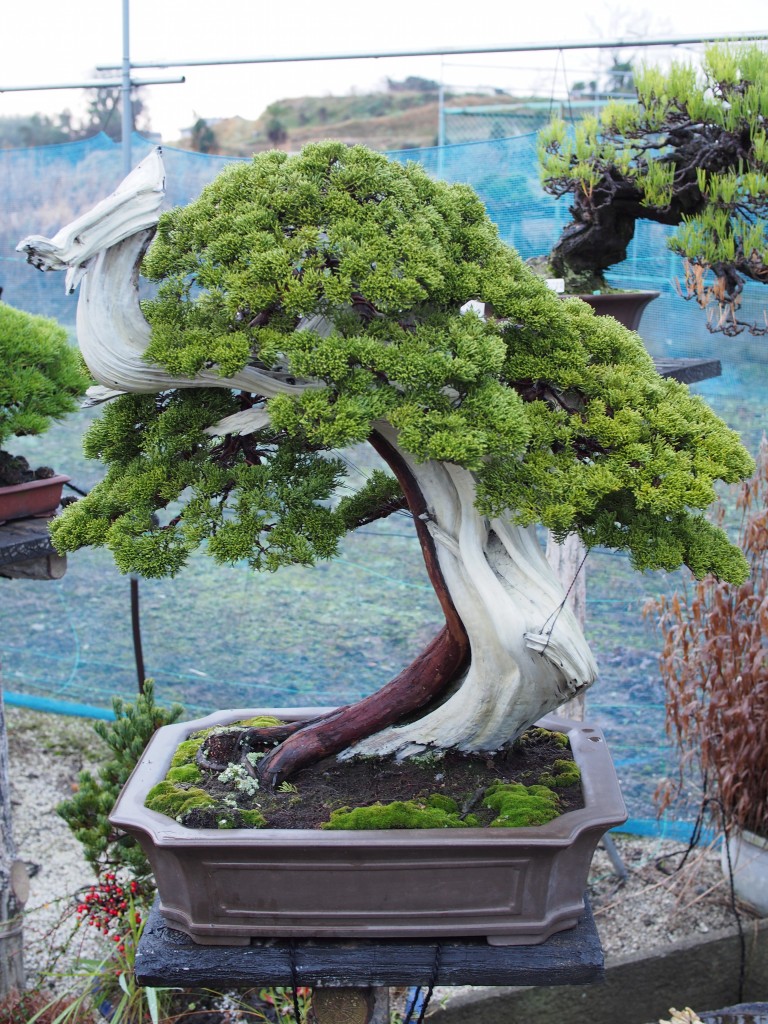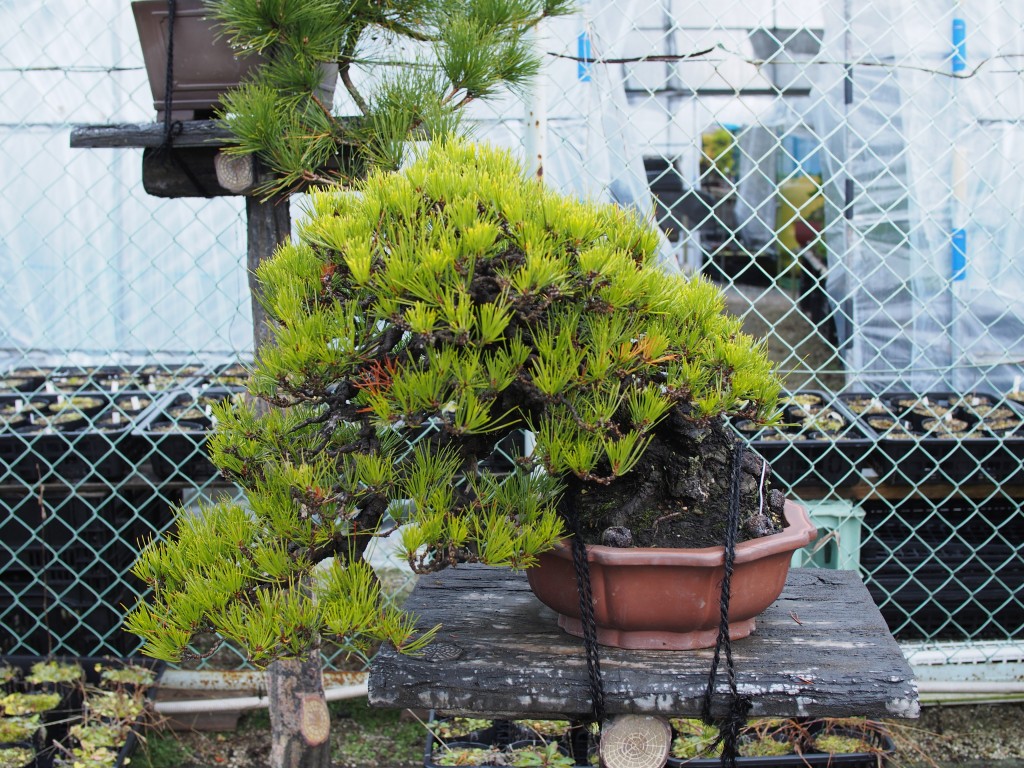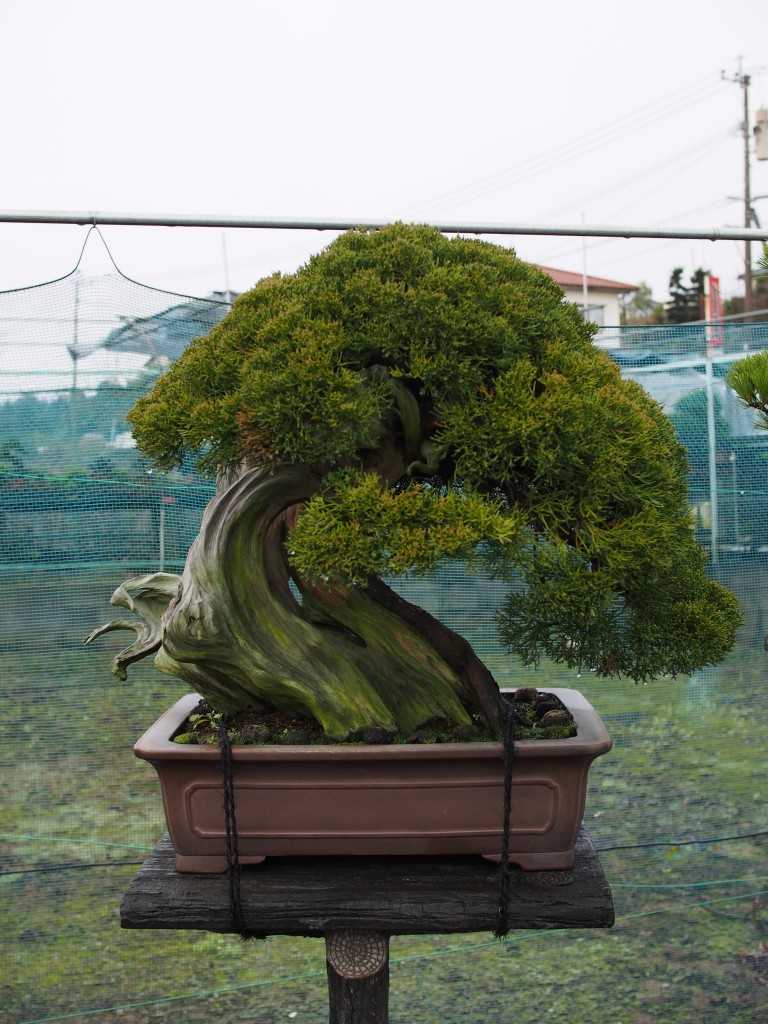 And here's another great example of why putting in crazy curves early on is worth it in the long run.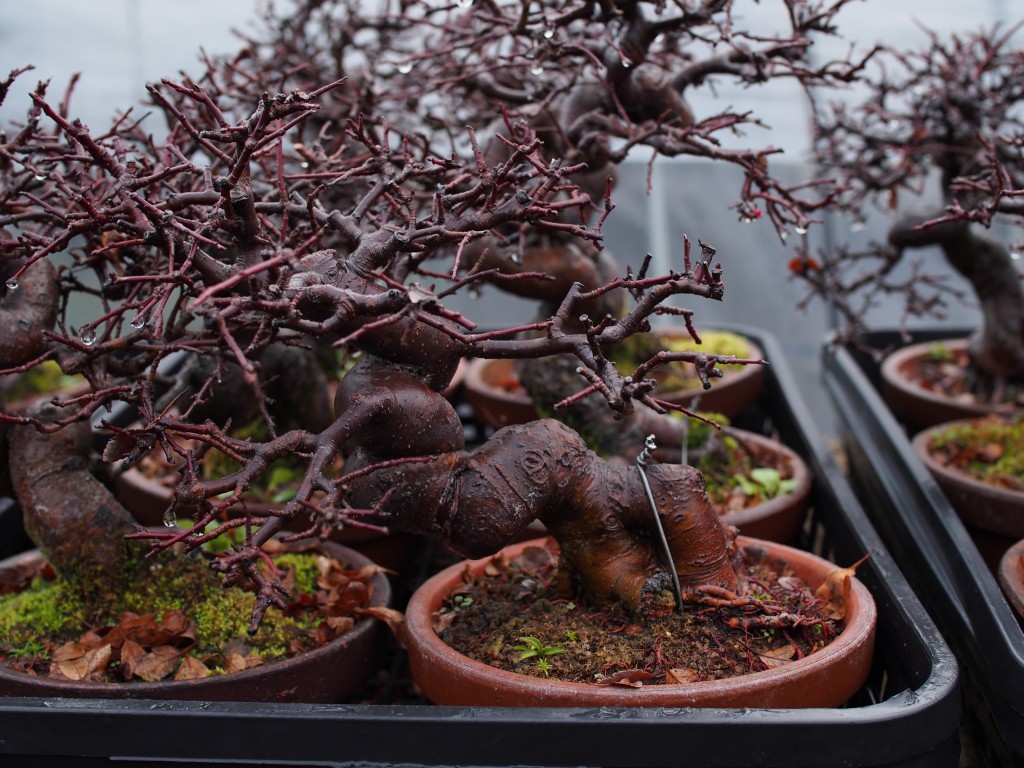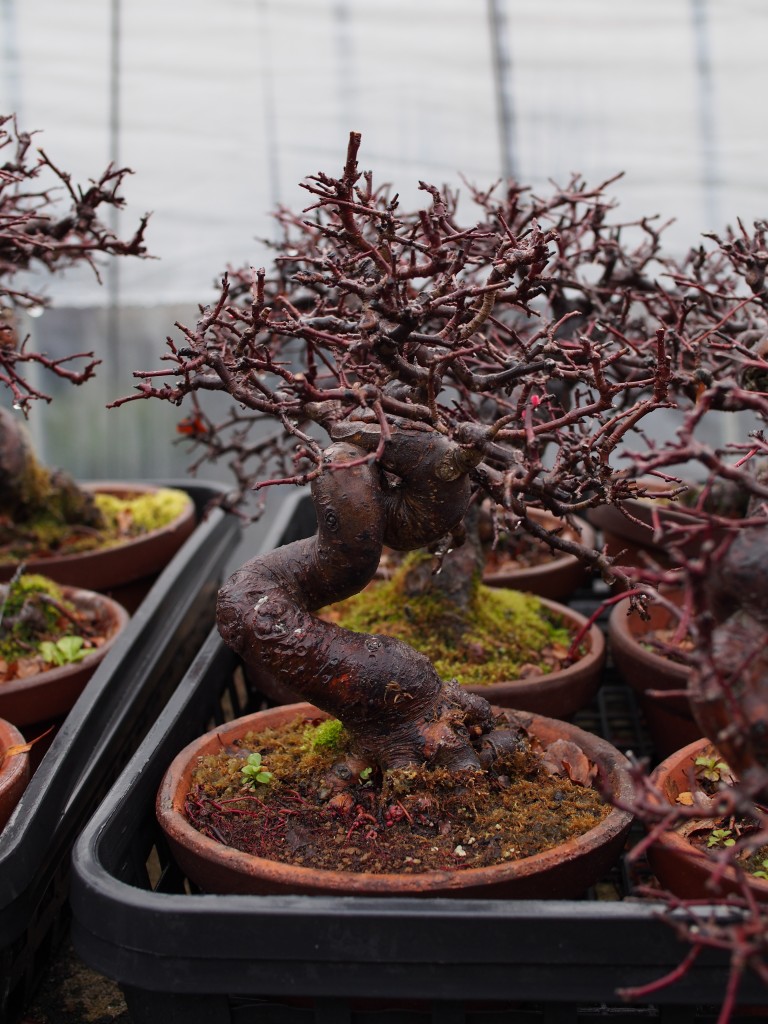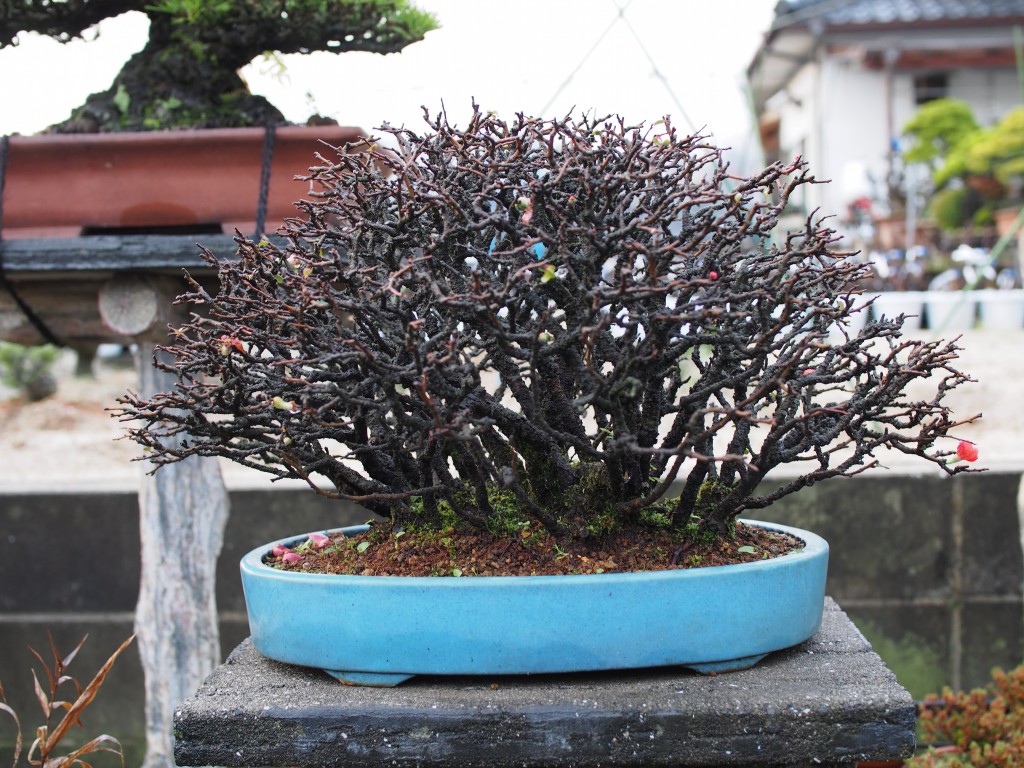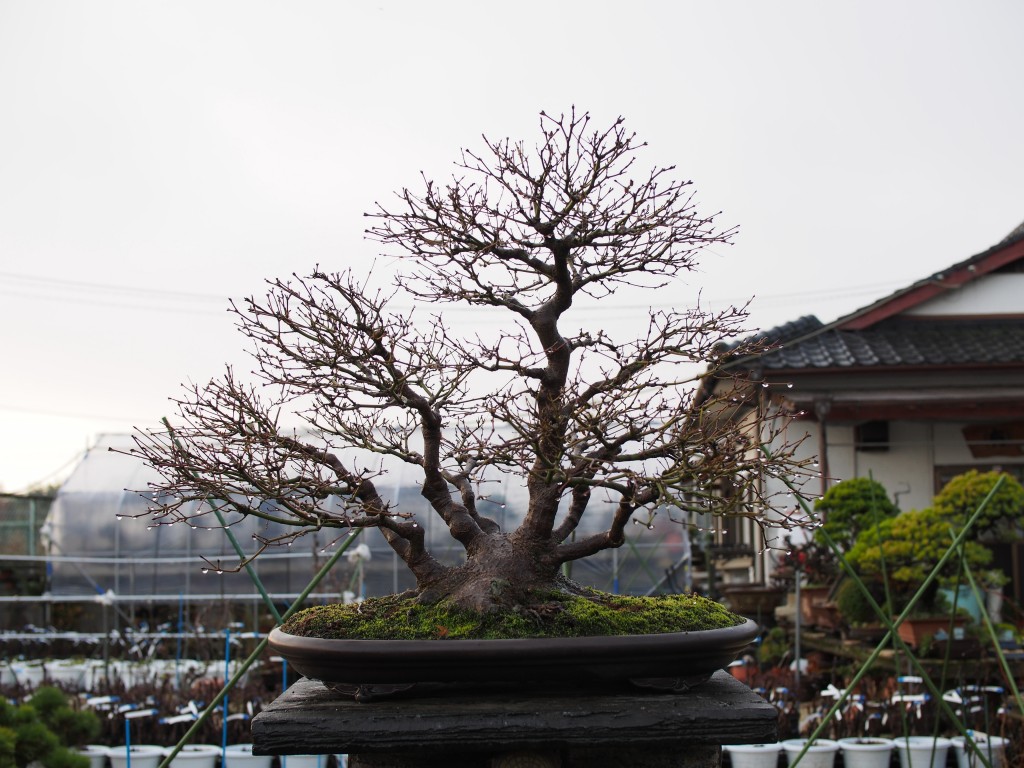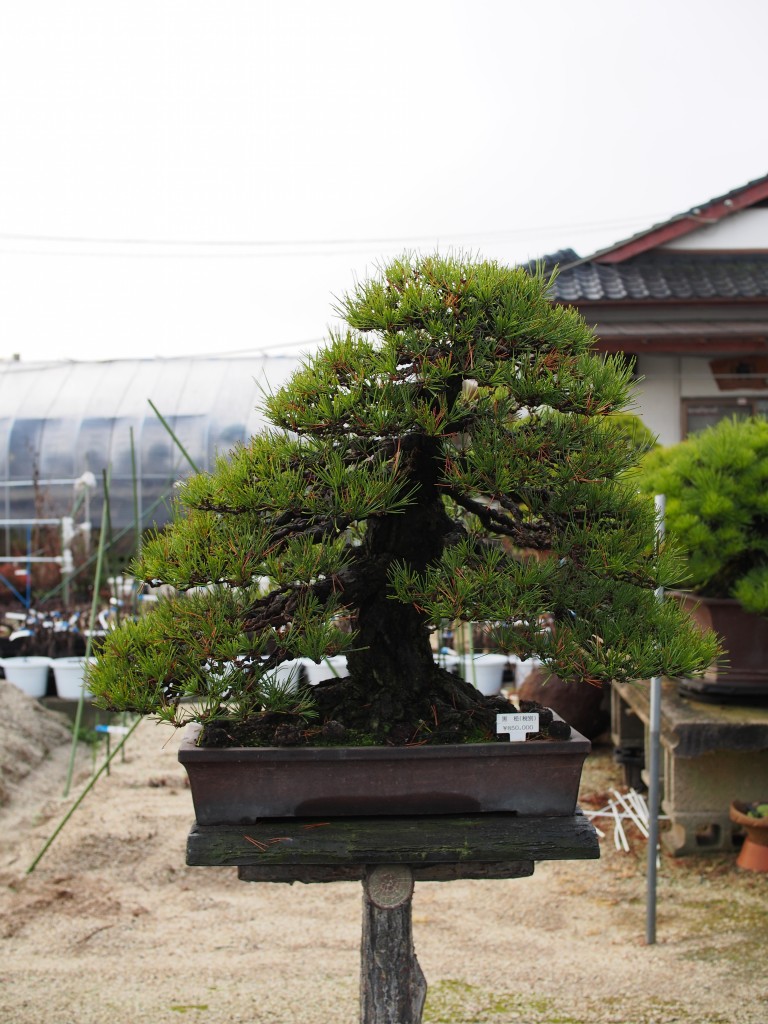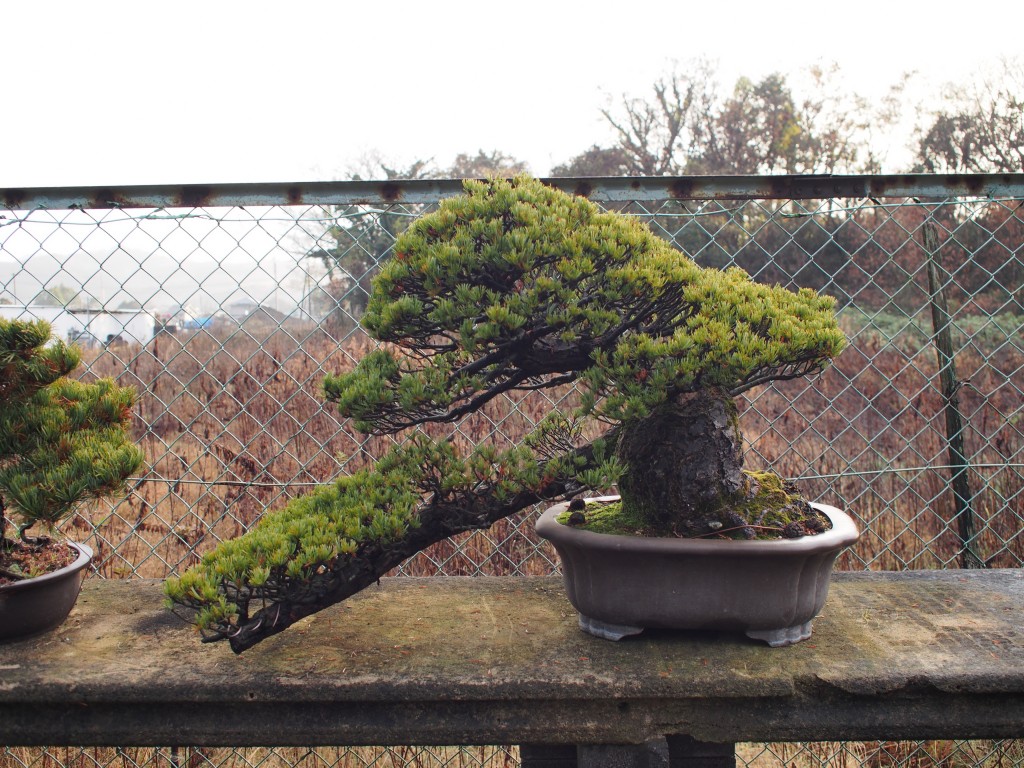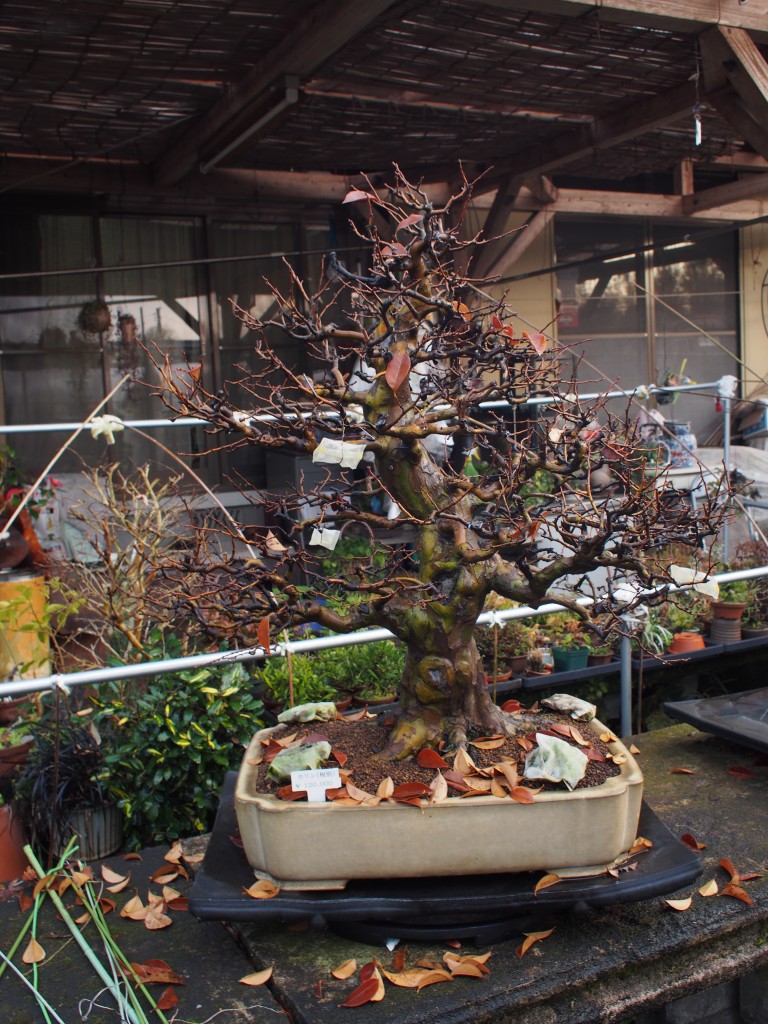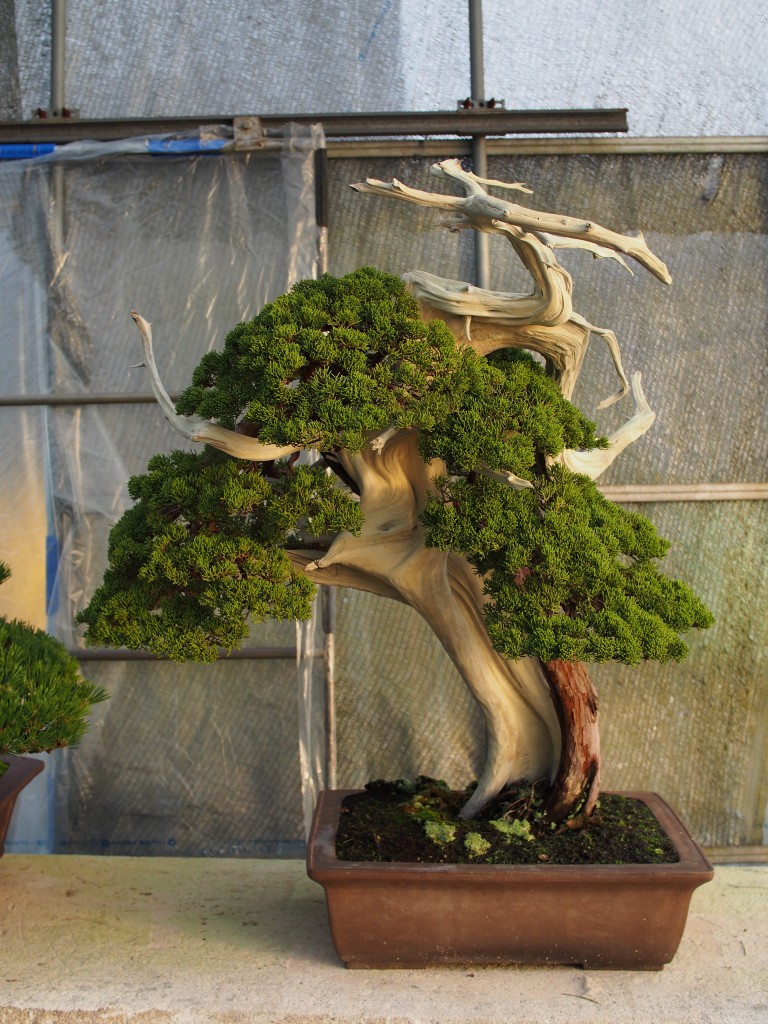 And here's to finish off. The best shot (in my opinion) of the day. Shows off the best thing about the golden hour for photography, also helps when the greenhouse screen acts as a diffuser as well.
Tune in next week for my photo series on Gafu-ten, starting with show set-up, the journey, the show itself, sales areas and sights around Kyoto.