Gafu-ten, like any other bonsai exhibition in the world, has many smaller activities happening on top of the exhibition and sales area.  One of these was a free workshop involving some of the trees purchased by attendees in the sales area. Bonsai workshops seems to be relatively common in Japan, with many nurseries having small clubs/groups that meet frequently. This workshop was a bit different though with 3 masters of shohin, Koji Hiramatsu, Masahiro Sasaki, and Taiga Urushibata all working at the same time.
There was a decent crowd for the workshop with around 30 people watching. If this workshop was held anywhere outside of Japan it would have pulled an insanely massive crowd. It's odd to see these professionals, who we are used to seeing work on large impressive material, working on basic material to a small crowd.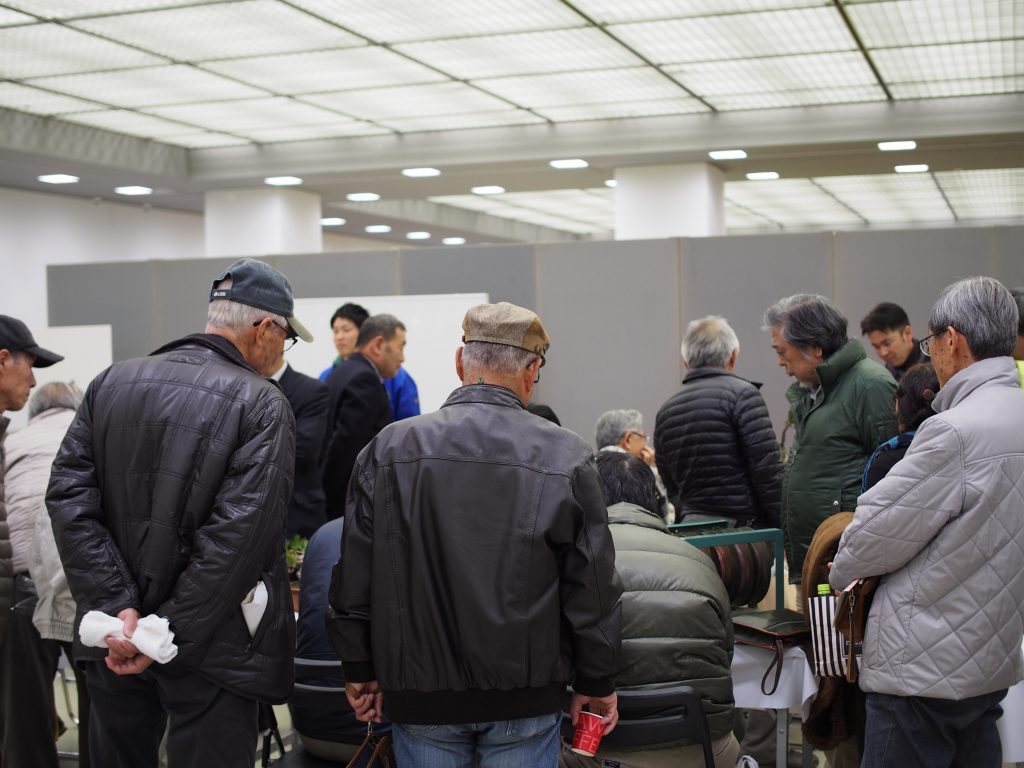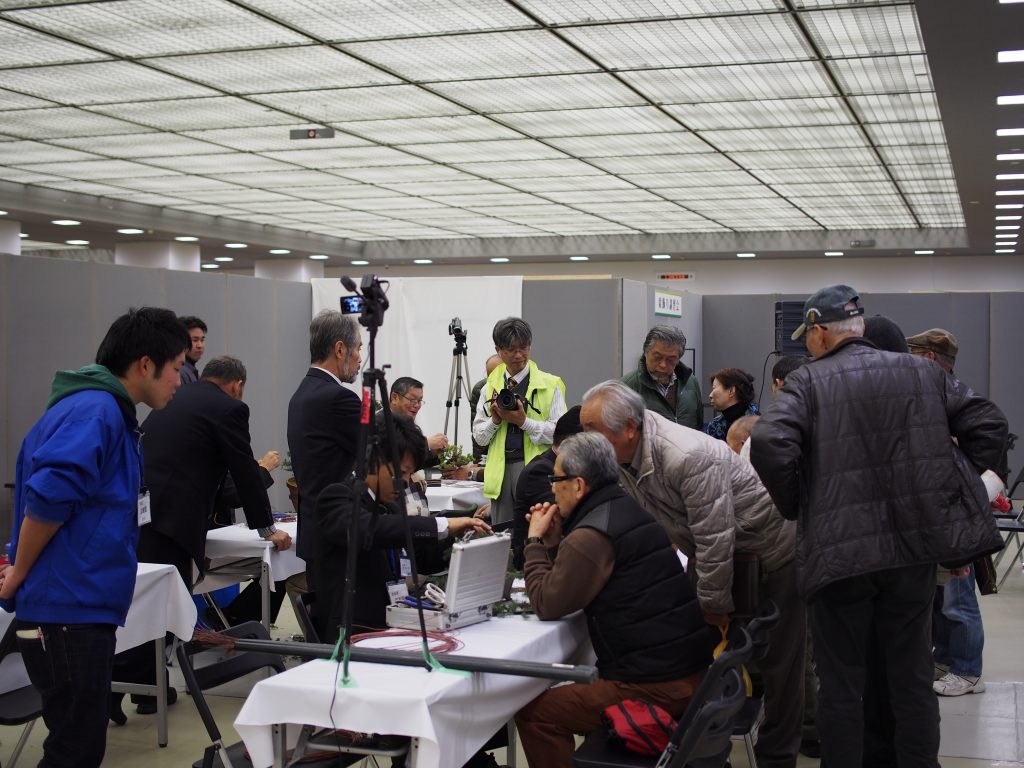 Koji Hiramatsu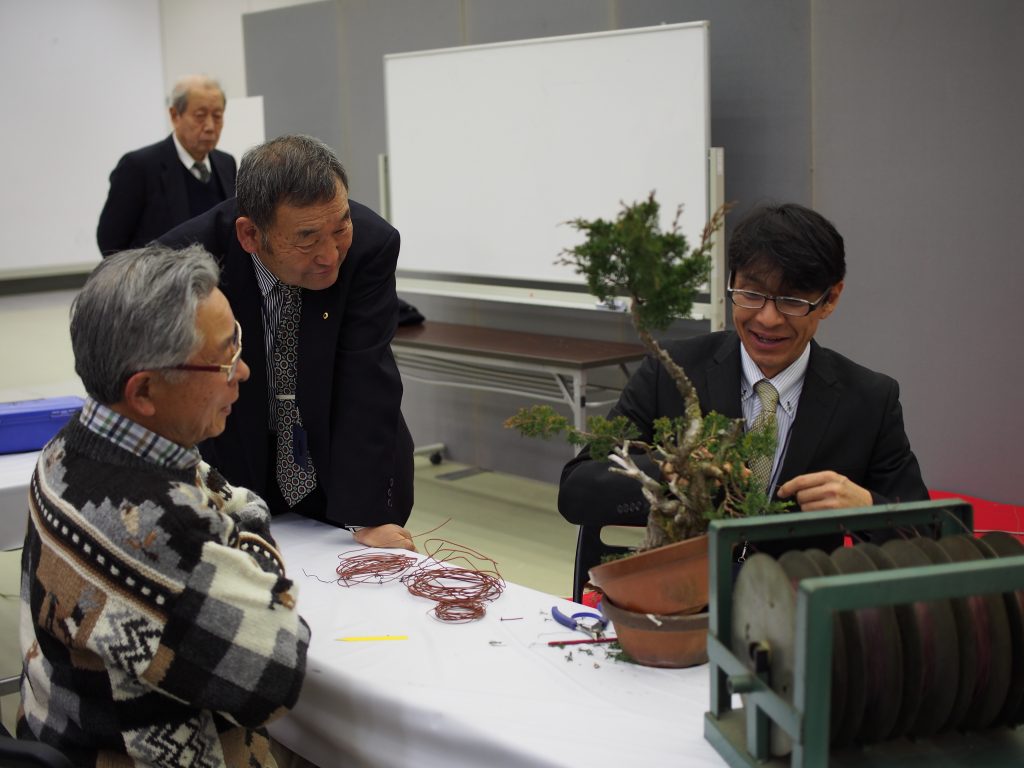 Masahiro Sasaki
Taiga Urushibata
It was also a similar affair at the awards ceremony, with only the winners and professionals attending a relatively short ceremony. Very different to the usual fanfare that accompanies awards ceremonies in the west.