I dug this in 2011 and since then I have been trying to save the tree from borer attack and finally I think I am on top for the first time. The tree has rewarded my effort by flowering all over this year and it looks great (I am biased however).
First is a photo of the flowers which are red in the early stages but change to deep pink as they mature.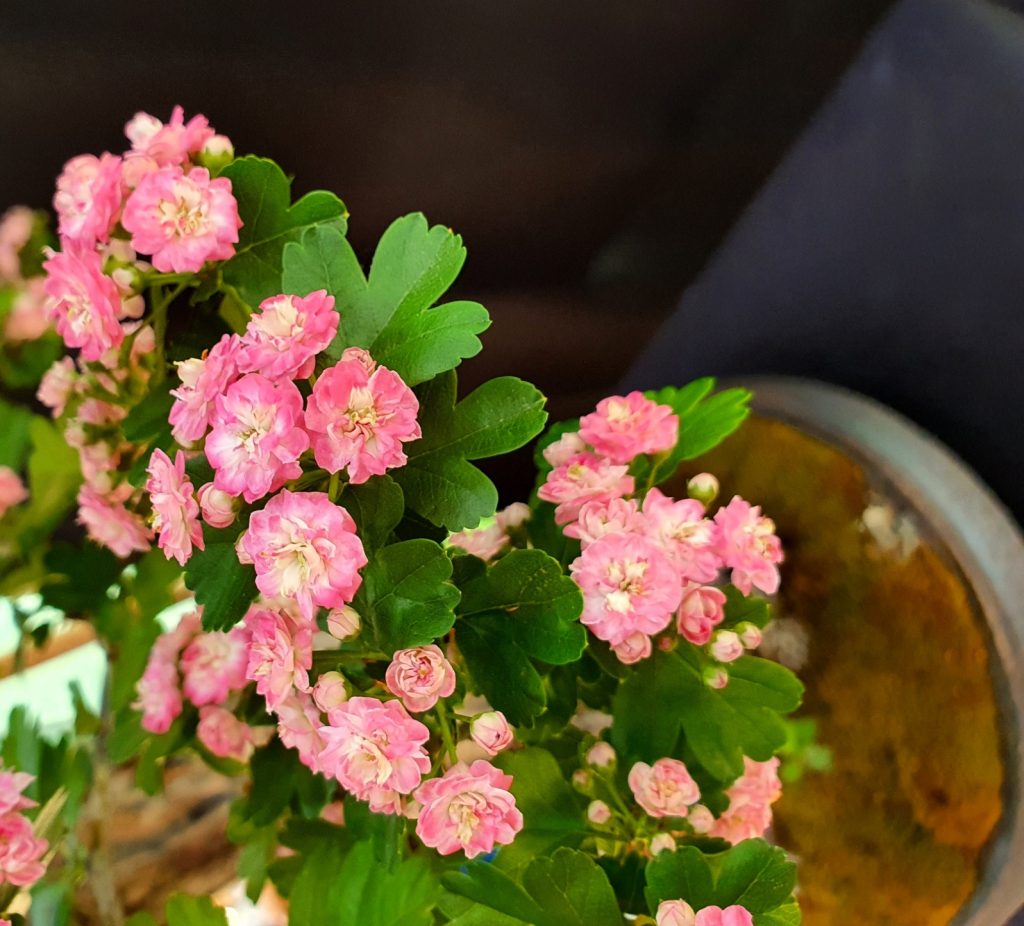 The bonsai stands about 800 mm high and although the spring flowering is the highlight it does look good all year as it changes through the phases of the seasons. I will let it grow for a six to eight weeks before giving it a good cut back and possibly a restyle of the apex.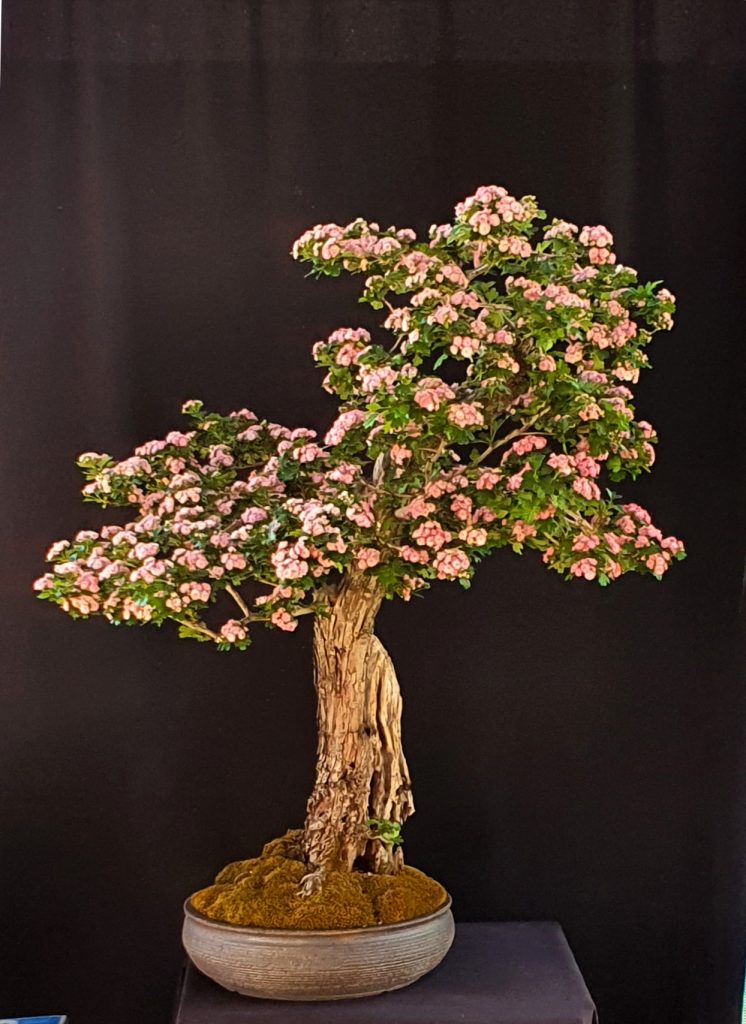 The pot is by Australian potter Marie Hewartson I believe and was chosen to complement the bark but consideration is being given to putting it in a glazed pot. A decision will be made in the coming months.
A quick look at some of the borer damage.