I have been training this cedar for a few years now and this week I decided to give it a new front. In the next couple of years I may change my mind again but for now this is the look and I hope the tree agrees.
In 2018 this was the look I was hoping would be successful.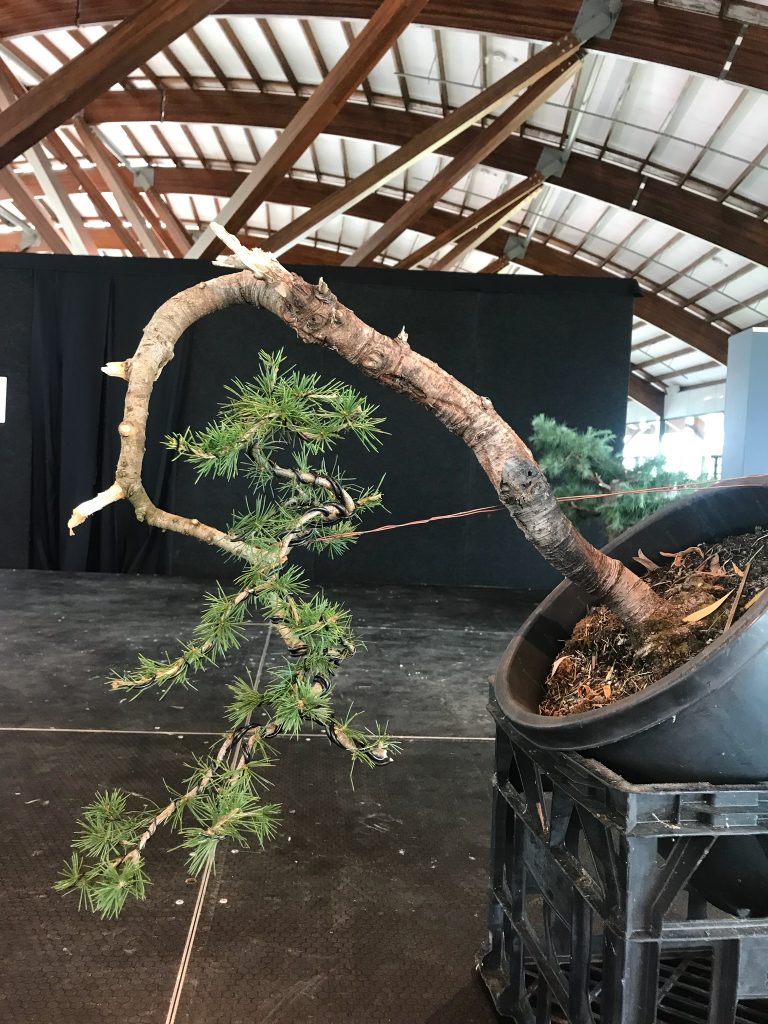 However over time the foliage below the soil level, or pot level didn't appeal to me. So in 2019 I stood the tree in a more upright fashion and I thought that looked OK.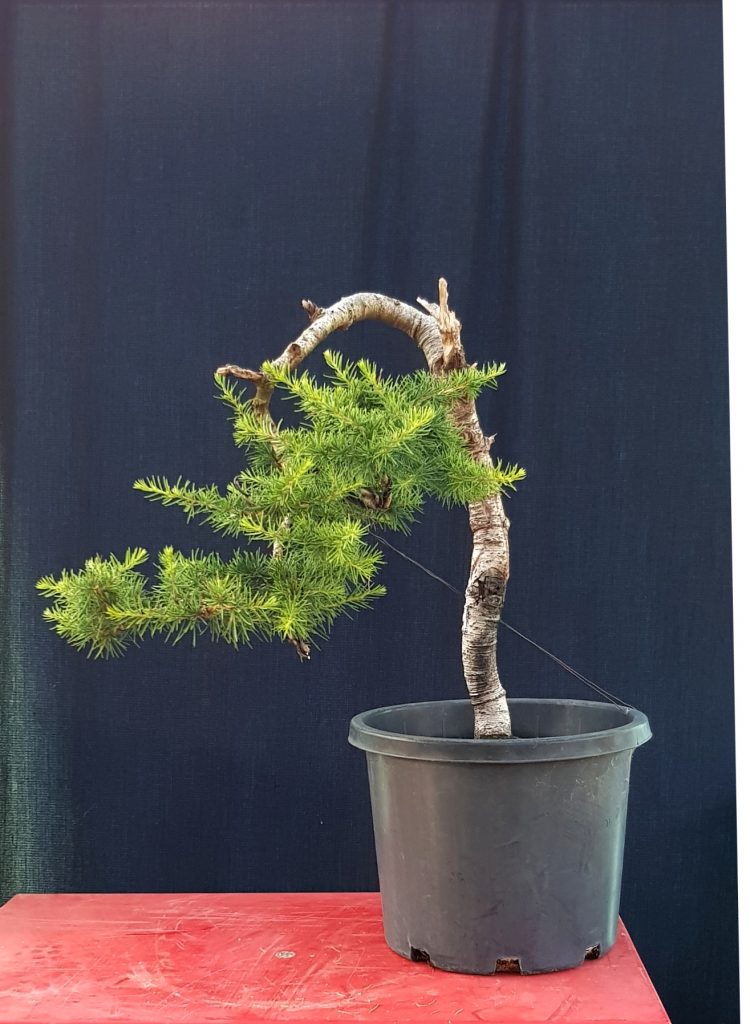 After further study, some wire and a trim this is the latest look and I think it has potential. I will let it grow into the new front over the coming months and then start the refinement stage with the idea to keep the foliage contained within the trunk and the branch lines. As things progress I will update.