It was time to repot this bonsai so I also took the opportunity to lift it slightly in the pot (to reveal a little more nabari) and of course to give it some fresh media. This year I used 100% acadama and I hope that the tree will respond positively.
I am really starting to think this little bonsai has a future and hope to see a few flowers and possibly a fruit or two this year.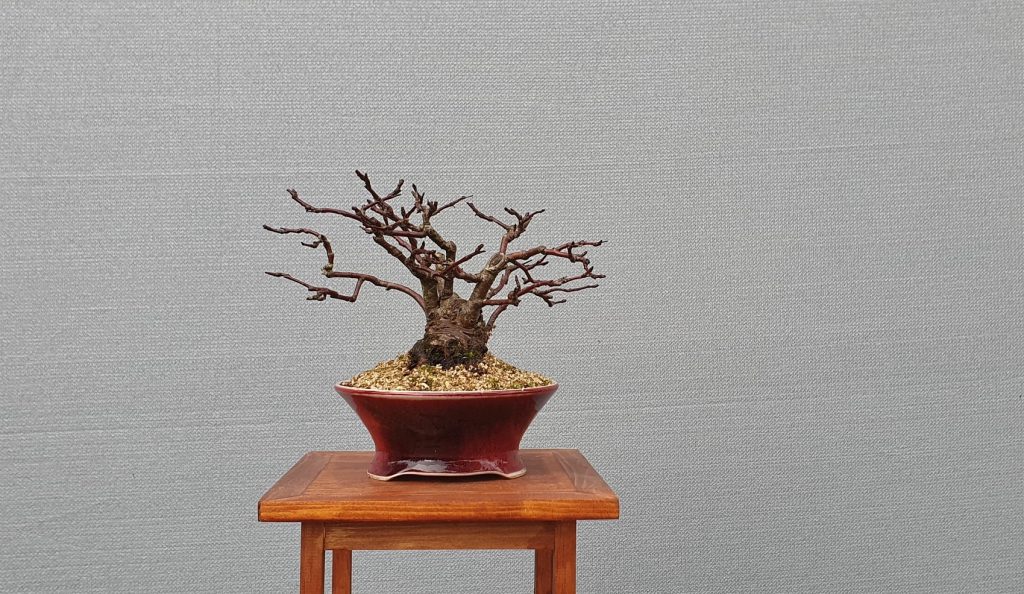 A little bit of wire to sort the branches into a little more order and the job for this year will be done. The following few photos are during the repot process.