This is a little unusual as the root stock and the grafted stock have both produced the new leaders .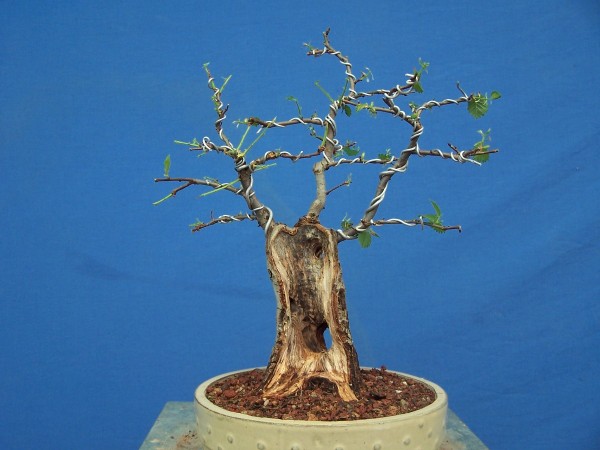 While i refer to this trunk as the little one it is actually over 100mm at the base .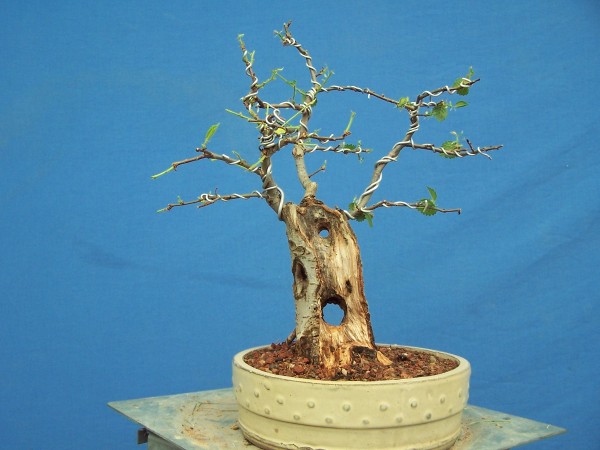 It was also defoliate to allow the dremel easy access to the carving area .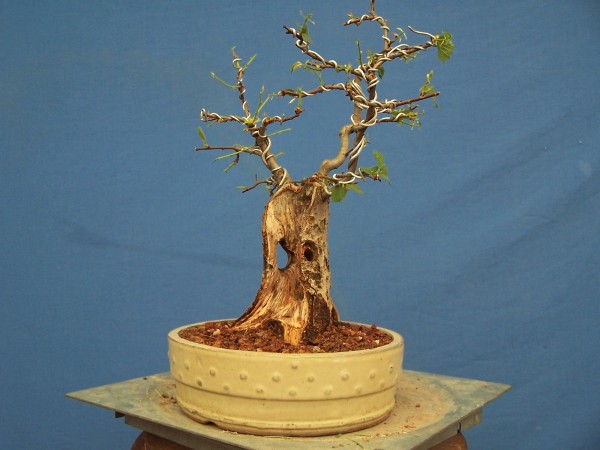 With the foliage 2/3 Green and 1/3 Golden , i may remove a green leader to balance the tree and foliage colour together . This was basically just cleaned up from the original carving and extended down to the ground level .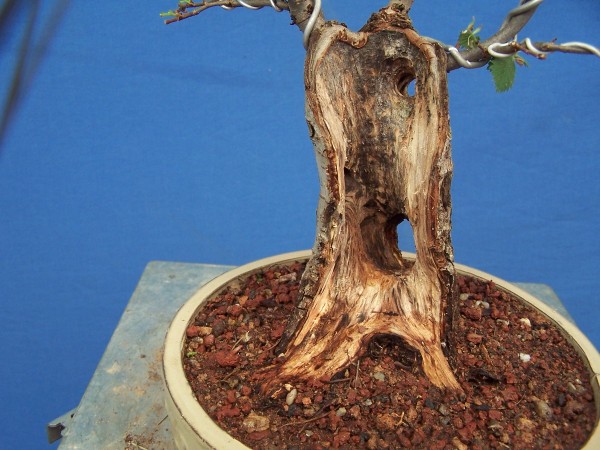 I was hoping for a hollowed trunk however die back resulted and i decided to open up the hollow section .