This was collected back in 2008 , growing on the side of a cutting it had an exposed  tap root and a stay root anchoring it to the ground .With both roots exposed and quite large i did notice some unusual callousing around the base ,  it had no fine feeder roots close to the main trunk . I severed the 2 roots and gathered some soil and Mycorrhizae  from the immediate area and returned home with the tree . I didn't consider the survival of the tree would not  be good however i did pot it up into a wooden training box with  red Sc0ria and added extra Mycorrhizae then placed it under a shade cloth cover .It remained there until Winter 09 when i noticed it was still green so i decided to check the roots .After lifting it out of the box  only 1 very fine feeder root was present , it was  about 900mm long  . I  used this feeder root as a tourniquet to the base and gently wrapped it around the severed base to create a fine feeder root area ,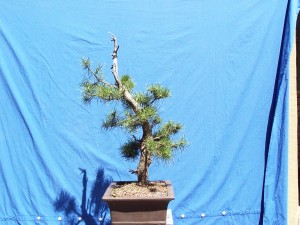 returned it to large terracotta bonsai pot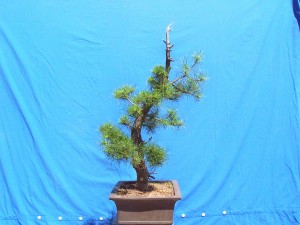 and potted it up with the same mix as the  previous year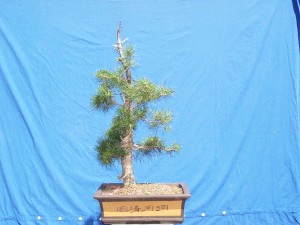 . It has now had a basic  pre-styled and is still progressing nicely .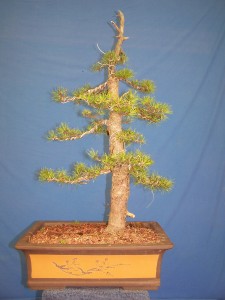 Come Winter i will slip it out of the pot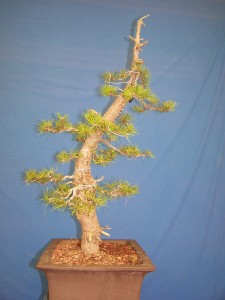 and hopefully find a nice root network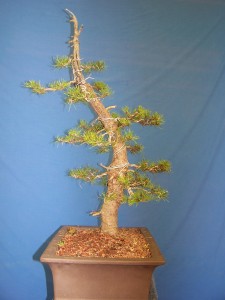 .It will no doubt take many years to establish a good Narebri however i have all the time in the world .The tree itself has had the top jin added as the original apex was straight and lacked character. It was  positioned  in the training pot to accommodate the large side root , this is  not the finished position for the tree. Height of the tree is around 800mm and the base around 65mm in diameter