This has received a much need tidy up after being neglected over the last season .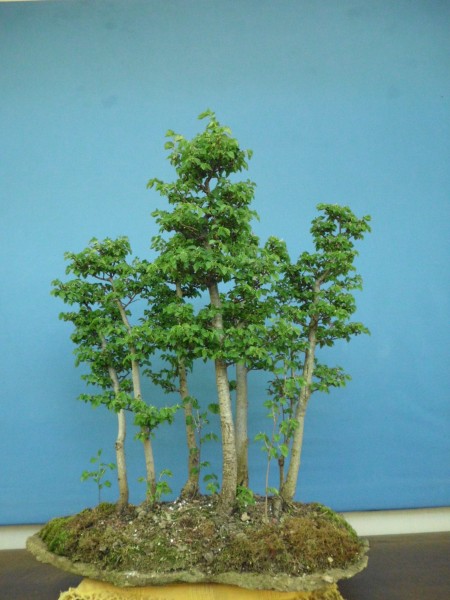 This was put together several years ago as stripped trunks and has been in the process of building all new branches and apexes .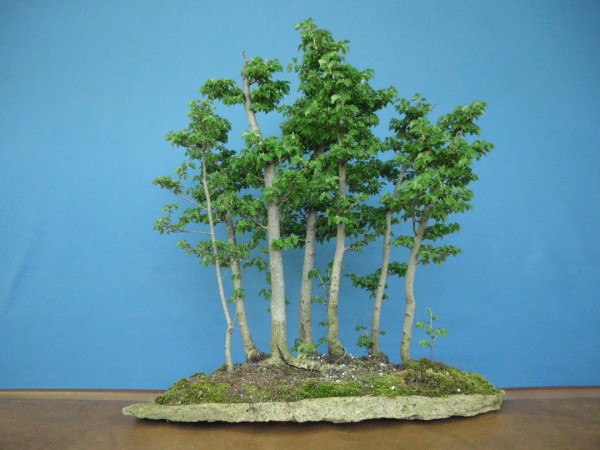 Some of the larger trunks have responded much better than others but is making for a good looking group . Of all the original trunks 1 has died and been replaced with another ,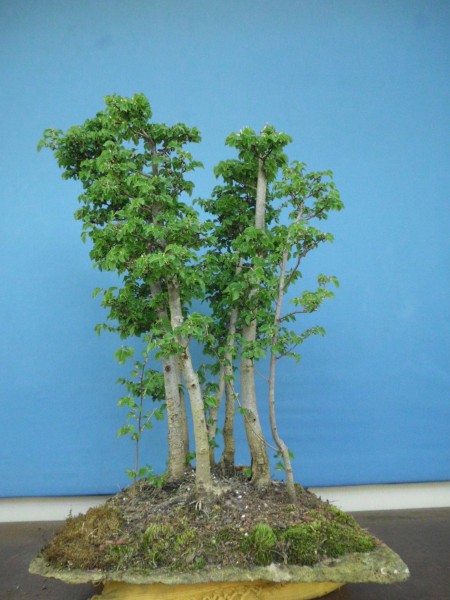 several new suckers have appeared and 3 of them will be retained as smaller tree's .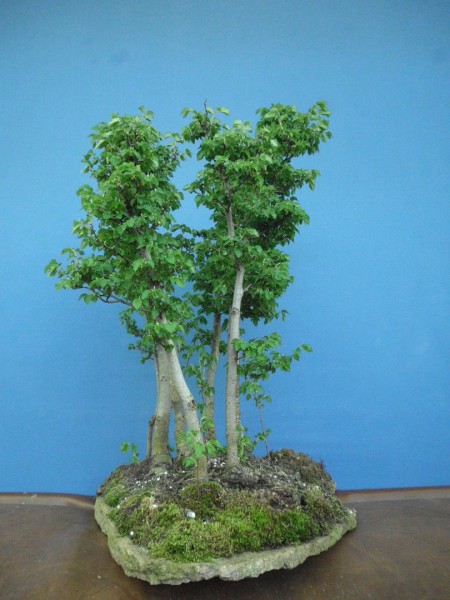 It is growing on a solid granite slab so its simply a matter of lifting the entire group and placing some fresh bonsai mix under the group thus giving new soil for the roots to grow into .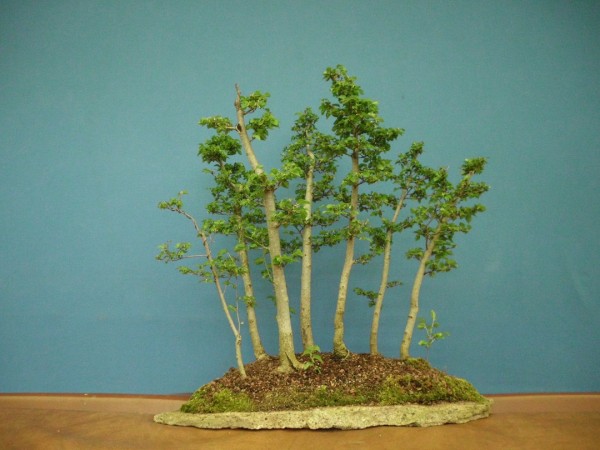 A slight adjustment to some of the tree's has been done and a top dressing on fresh bonsai mix has been add as well .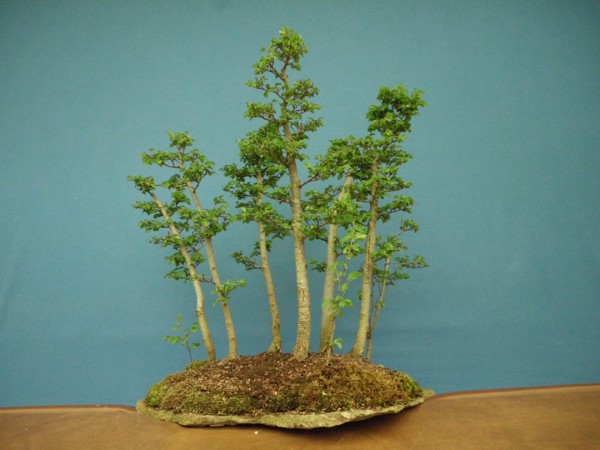 A  trim with basis scissors has been done and the replacement tree has had the apex removed and the new leader wired into it new position .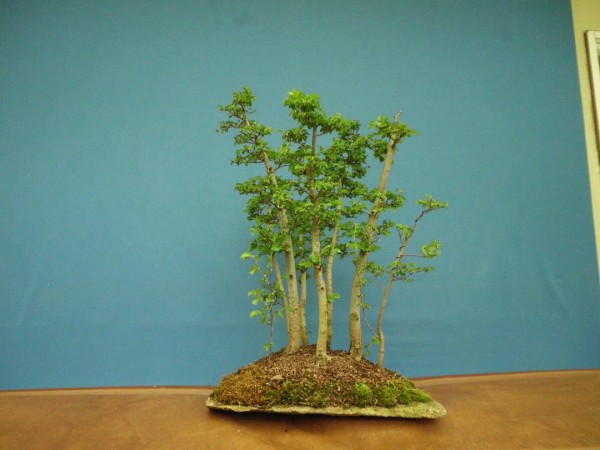 It will now be pinched out over the growing period on a regular basis .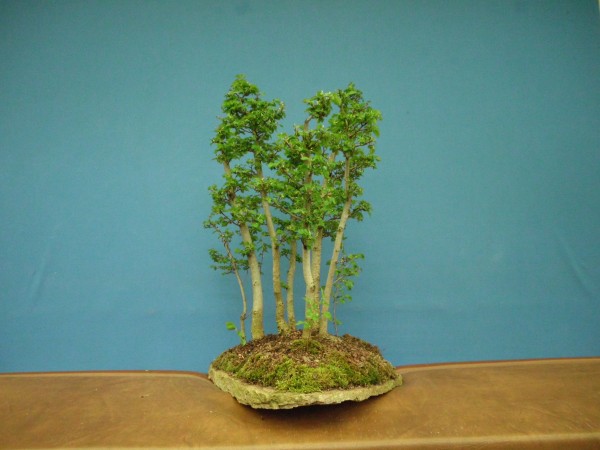 I'm quite happy with its progress .
Cheers Alpineart