This was a stock tree purchased from a market and placed into a purpose dug hole in the garden , I had plans to use this for a bonsai but it was pencil thin and about 500mm so ground grow was the alternative . It spent 3 years in the ground from memory at left to its own device .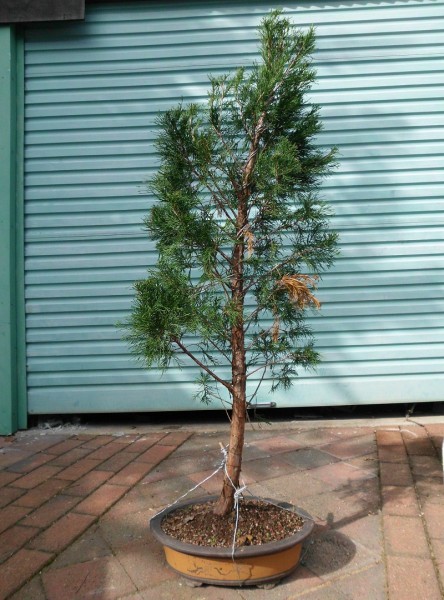 I trimmed it back from 1.5m to 1.3m while still in the ground and reduced the branches back somewhat . I decided to remove it and slip pot it from ground into a pot , this was easily achieved because of the purpose dug hole , in which the roots didn't breach  .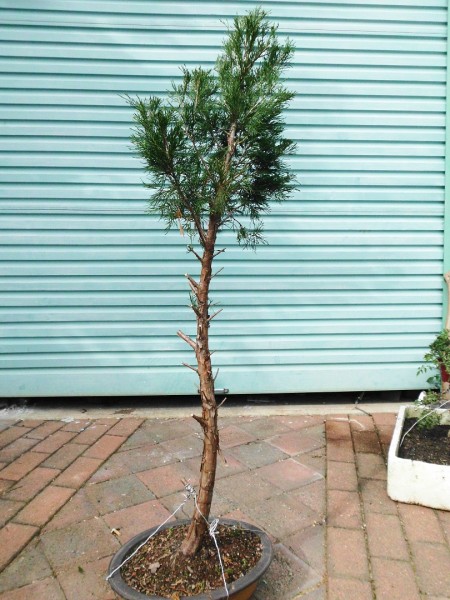 With the tree potted it sat for a couple of months and with new growth appearing i decided to give it its initial style . I gave it a trim of the lower branches back to long stubs again for future use as jin's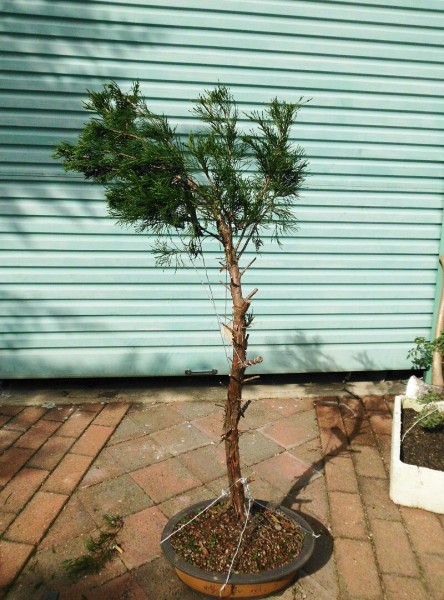 I have used slings and wires to create the bends/ movement in the trunk and wired the top 200mm with heavy wire .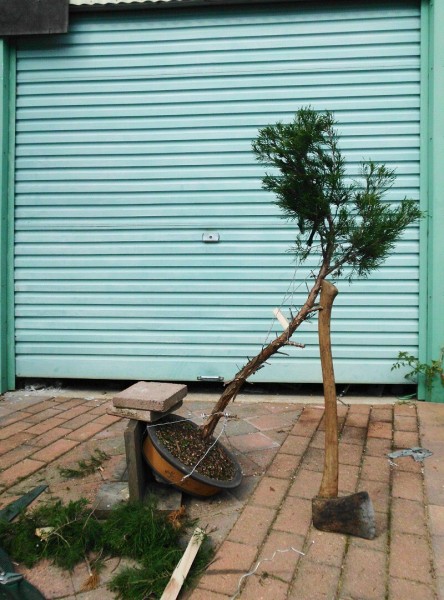 The branches were then wired ready for there positioning . I decided on the front and using blocks and tiles to stabilize the pot at the correct angle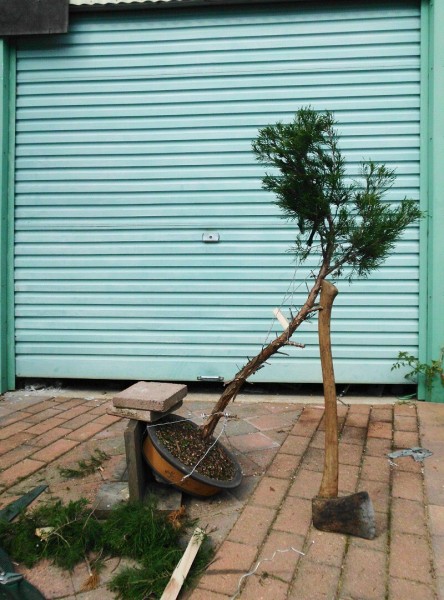 before setting about positioning the branches to suit the final design .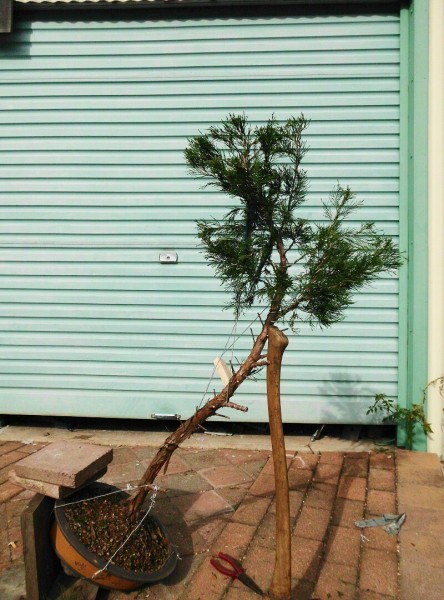 With the branches set its off  to the benches to grow on an this angle .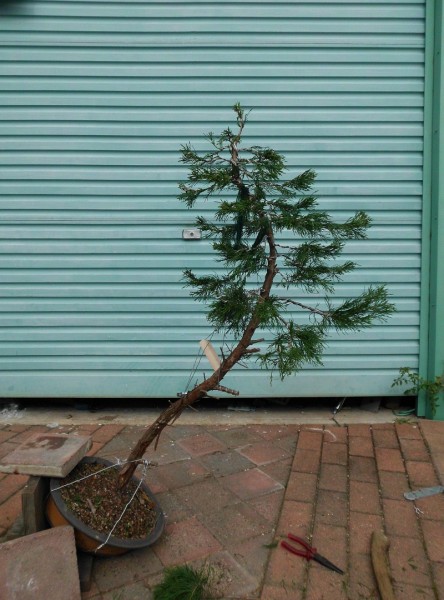 I will locate another suitable pot then slip it into its new home permanently . Another small trim of the untidy foliage and  the finished trainer is 1100mm high with a 50mm base .This will take at least 5 years to develop into a nice large  Bonsai .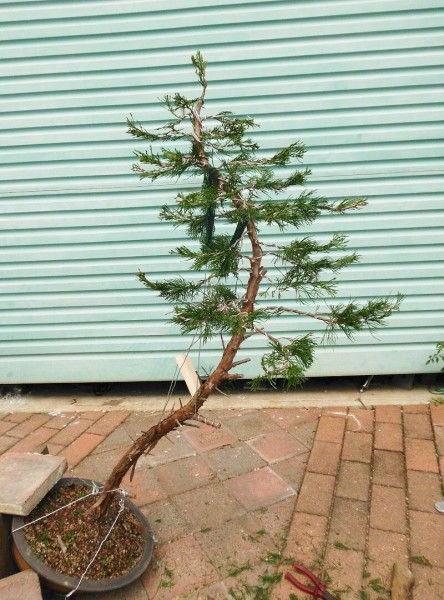 Cheers Alpineart
« Callitris Endlicheri – Australian Pines #1 & #2 Ausbonsai Native Bonsai Competition 2012 »