This trainer is in need of  a good quick  trim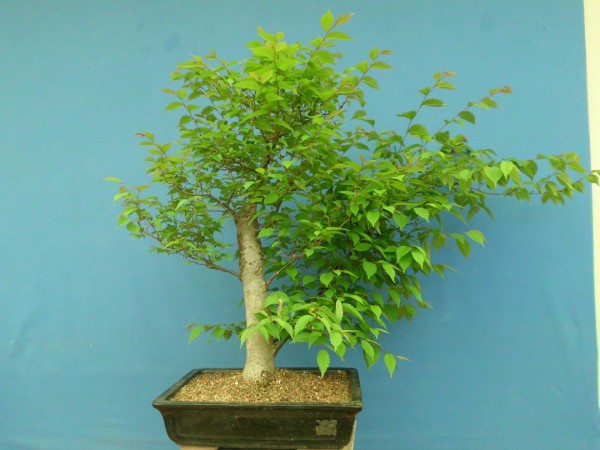 after it has flourished over the last 2 weeks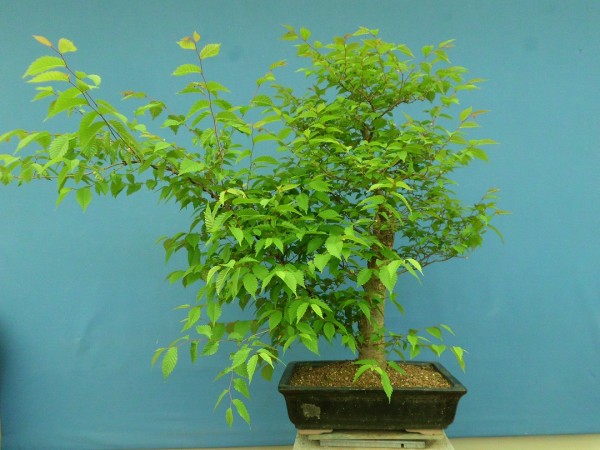 and is well and truly overdue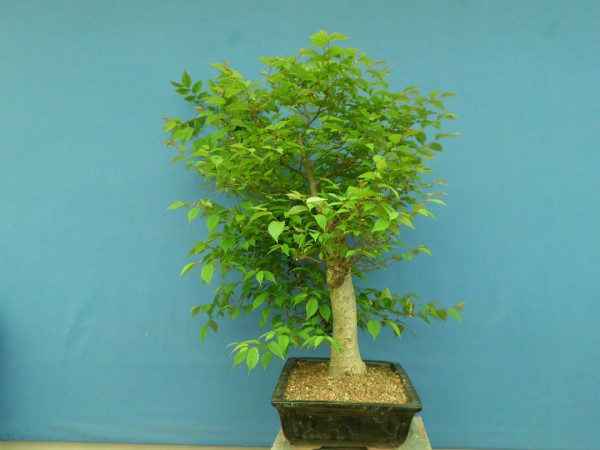 for that much needed trim back into shape to aid ramification  ,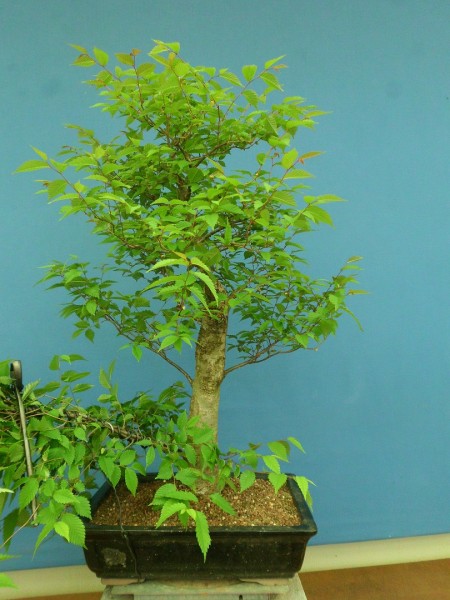 along  with a plan to layer to lower plaited fusing branches off at the same time , thus creating another unique trunk . I have basically trimmed it back to the first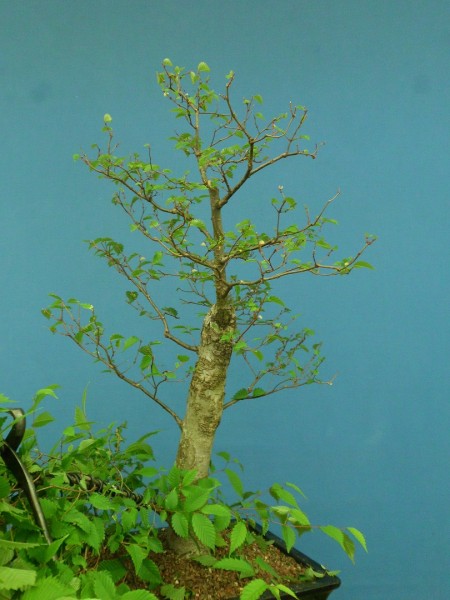 and second leaves depending on the strength of the growth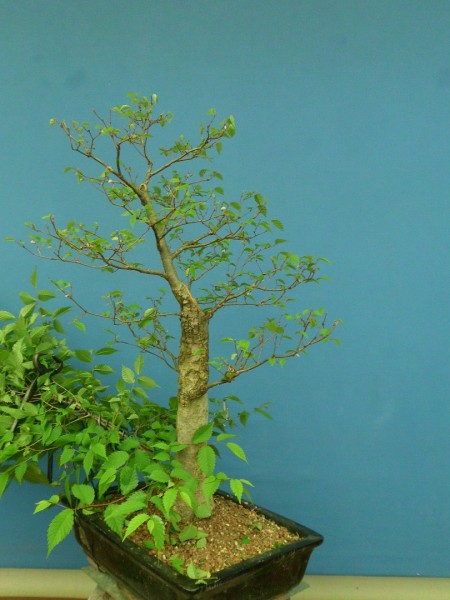 and removed most of the upward growing shoots or branches .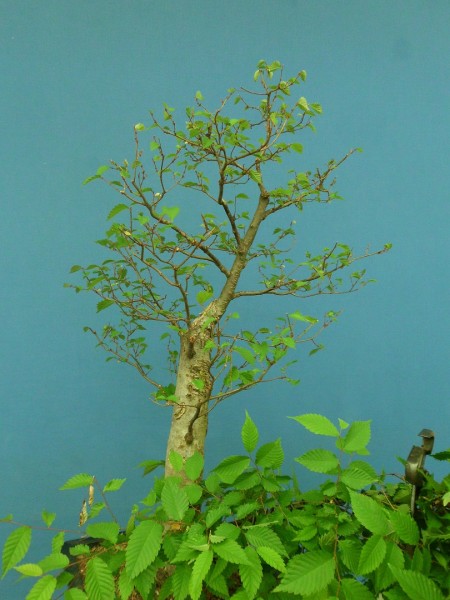 This can now grow on it merry way trimming as each new shoot elongates , basically pinch and grow for the rest of the season .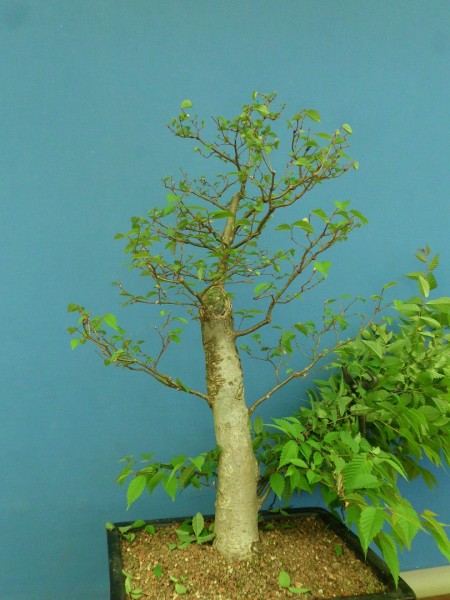 With the tree finished i move onto the layering again choosing the open pot method i have employed for some time .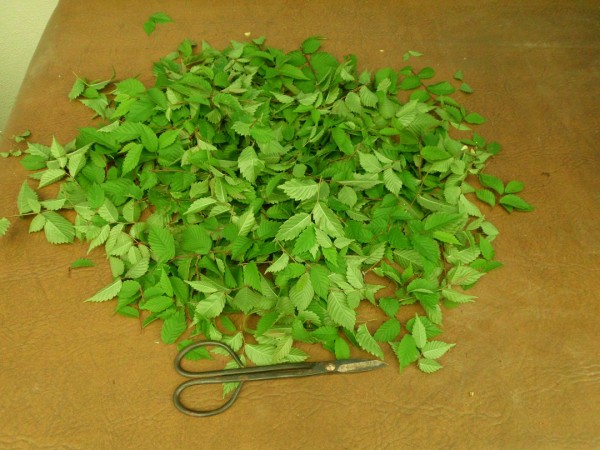 I find it easier and quicker to set and maintain rather than the sealed plastic wrap method . The success rate in the pot has been proved superior in my area with deciduous , pines and junipers , i have had limited success on the few natives , but the ease of setting and maintaining means i won't be using anything else over this method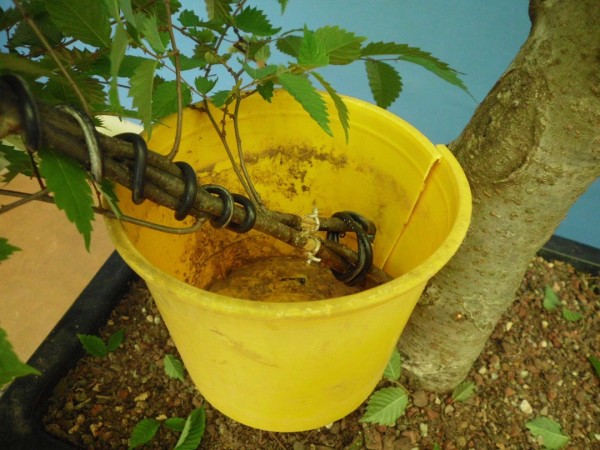 With the layer i have combined both the ring bark and wire tourniquet method just to be sure in case the callous grows over either method . The pot is filled with my bonsai mix with a handful of chopped spagnum moss added to retain moisture .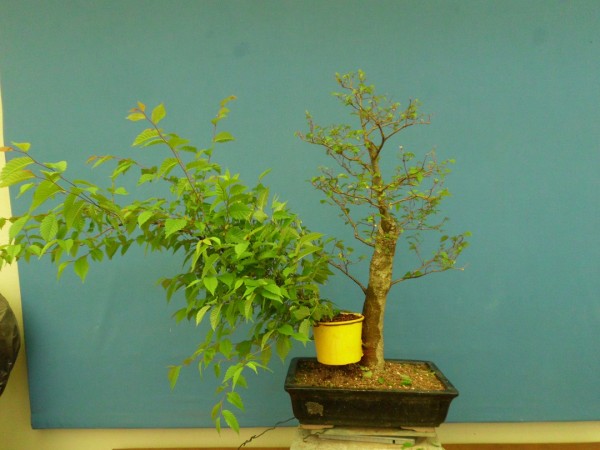 With a good watering and a wire applied to hold both the pot and the apex of the branch being layered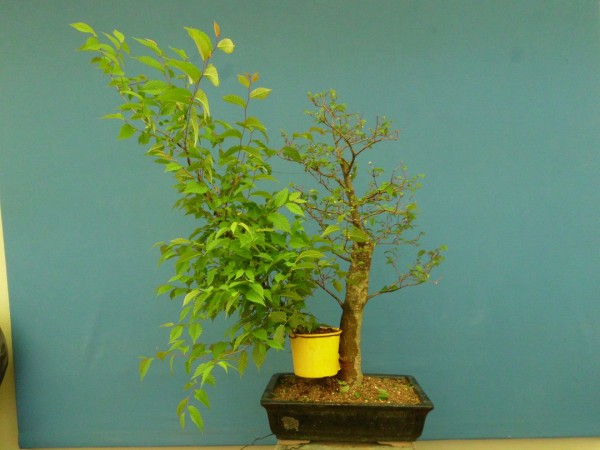 Now its off to the bench and on to the next trainer .
Cheers Alpineart